Blinken tells diplomats State Department lacks answers for "Havana syndrome"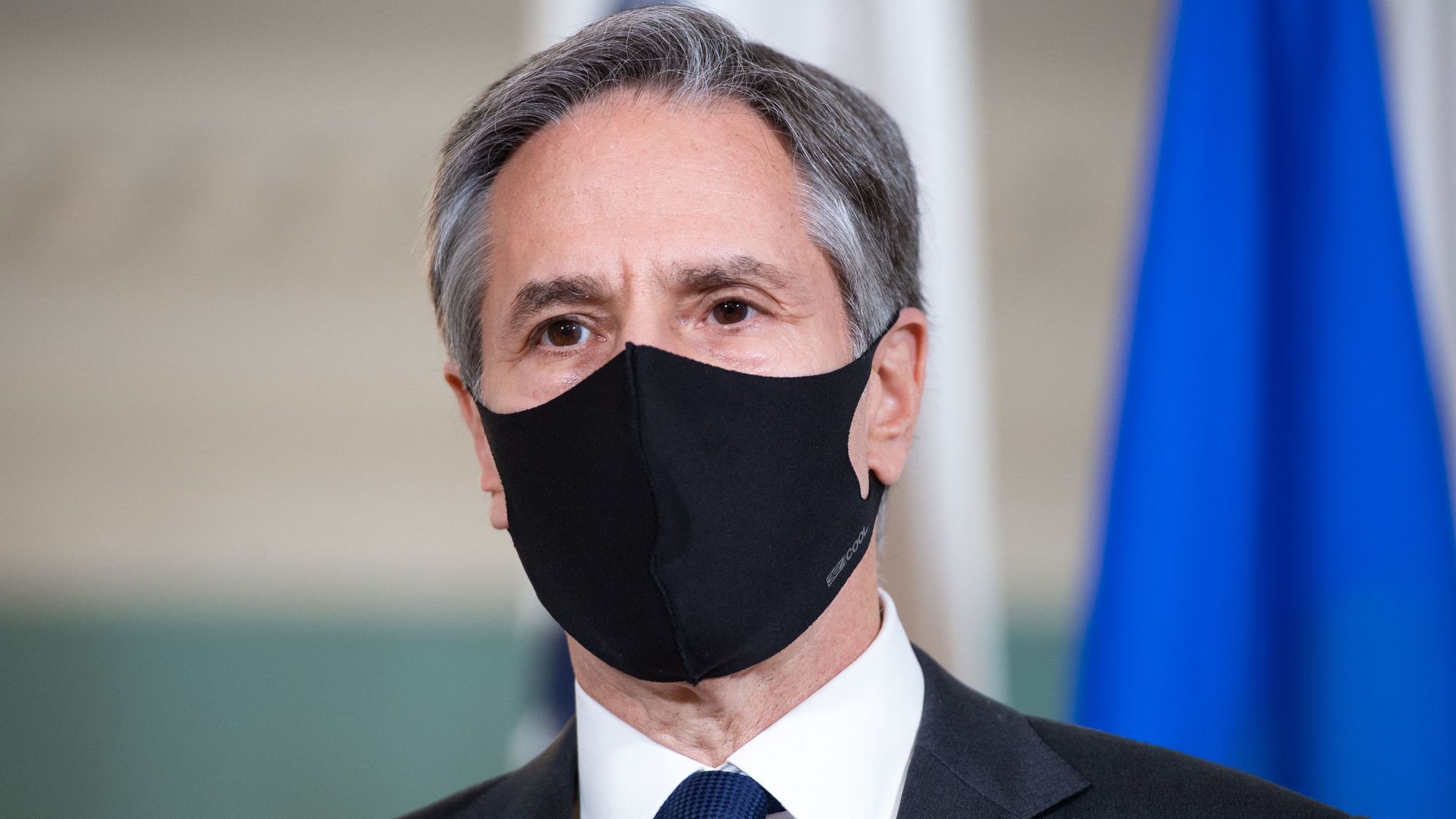 Secretary of State Antony Blinken said in a letter obtained by NBC News that the Department of State lacks answers for the cause of and treatments for unexplained health incidents that have affected U.S. diplomats working in multiple countries.
Why it matters: As many as 200 Americans who worked in overseas posts have said they experienced symptoms consistent with "Havana Syndrome," which has been used to describe mysterious brain injuries suffered by embassy staff.
Illnesses were first reported in the U.S. Embassy in Cuba in 2016, and incidents have also occurred among embassy staff in Guangzhou, China, and Vienna, Austria.
The department is investigating the incidents, though Blinken said officials have not made any breakthroughs.
What they're saying: "Employees going abroad are anxious about whether they or their families are at risk. That's completely understandable, and I wish we had more answers for you," Blinken wrote, according to NBC News.
"We'll continue to seek answers, do our utmost to protect our people, and make sure everyone gets the care and treatment they need. You deserve nothing less from your State Department and your secretary. You have my word that your and your families' health and safety is my number-one priority," he added.
Experts have proposed that the injures could be caused by directed microwave radiation attacks by U.S. adversaries, infectious diseases, exposure to pesticides or specific cricket noises or mass psychogenic illness.
The National Academies of Sciences, Engineering, and Medicine in December 2020 released a report commissioned by the State Department, which proposed that the neurological symptoms may be the result of directed microwaves.
The big picture: The Senate passed legislation in June that offers financial support to government employees experiencing symptoms consistent with Havana Syndrome.
U.S. diplomats and other government staffers sent a letter to the State Department in May raising concerns that some workers experiencing symptoms were being denied proper care.
Go deeper