WHO calls for moratorium on COVID booster shots through September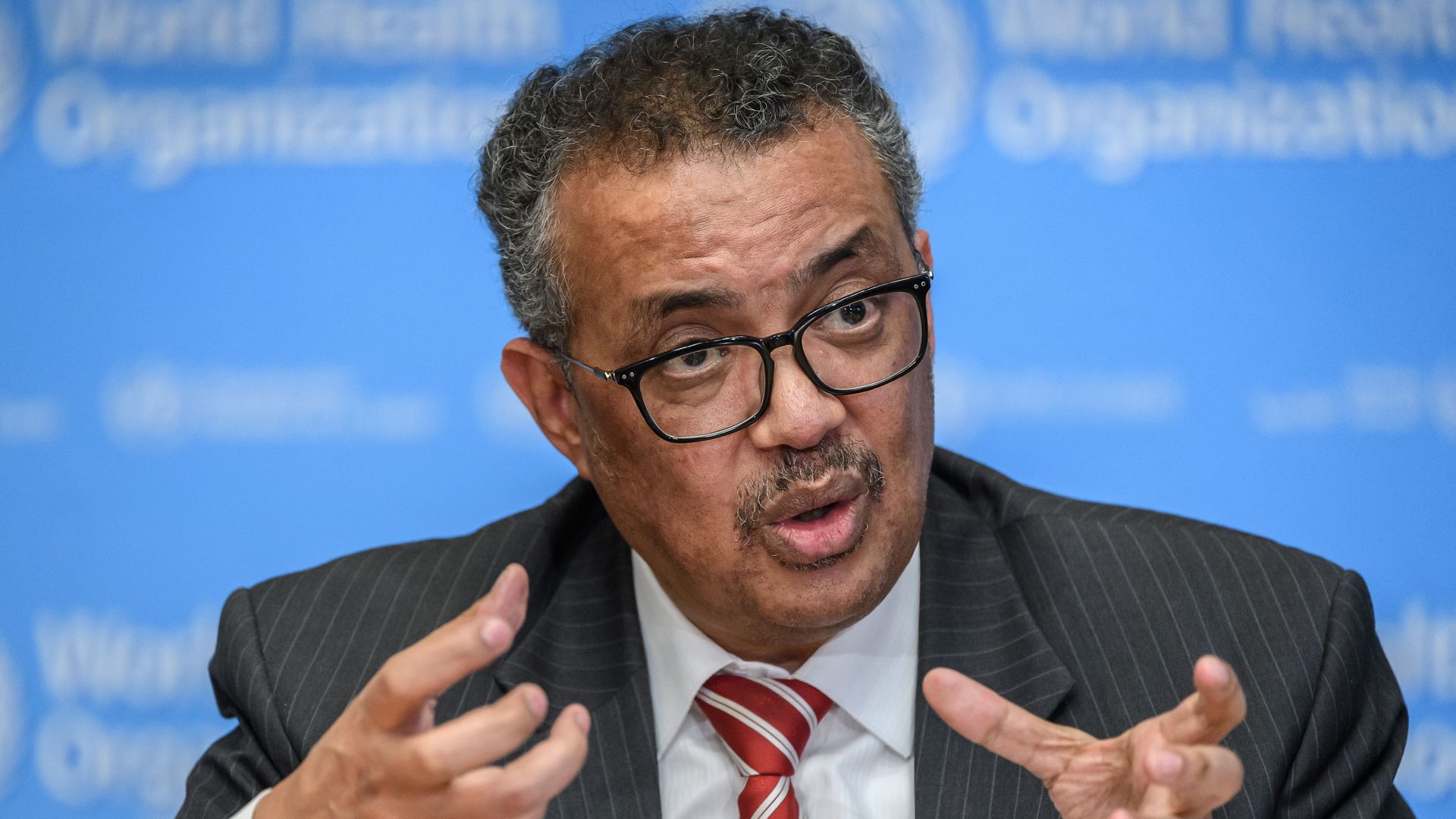 The World Health Organization on Wednesday called for a moratorium of coronavirus vaccine booster shots through at least September to allow for poorer countries to have access to doses.
What they're saying: "We cannot and should not accept countries that have already used most of the global supply of vaccines using even more of it while the world's most vulnerable people remain unprotected," said WHO Director General Tedros Adhanom Ghebreyesus at a press conference.
"Accordingly, WHO is calling for a moratorium on boosters until at least the end of September to enable at least 10% of the population of every country to be vaccinated," he said.
White House press secretary Jen Psaki responded to the WHO's demand: "We feel that it's a false choice and that we can do both."
Psaki added that the reason why the U.S. had ordered "the number of doses with did order" is because they knew they would need to be prepared in case the Food and Drug Administration decides to recommend booster shots.
She said that the U.S. has sent 110 million doses and is beginning to donate 500 million Pfizer doses, "far more than any country around the world." Psaki said that the U.S. has also asked the global community to "step up."
The big picture: WHO officials have said that there is still not enough research or evidence on whether booster shots are effective in preventing the spread of the virus.
Germany and the United Kingdom announced they will start offering booster shots against the coronavirus in September.
Last month, Tedros said the global failure to share vaccines, testing and treatments gave way to a "two-track pandemic — the haves are opening up, while the have-nots are locking down."
Between the lines: The agency earlier this year set a target to have at least 10% of people in each country vaccinated by September, and at least 70% of every country by mid-2022.
"We're now more than halfway to that target date, but we're not on track," Tedros told reporters on Wednesday.
Go deeper