Vax mandates to arrive in small businesses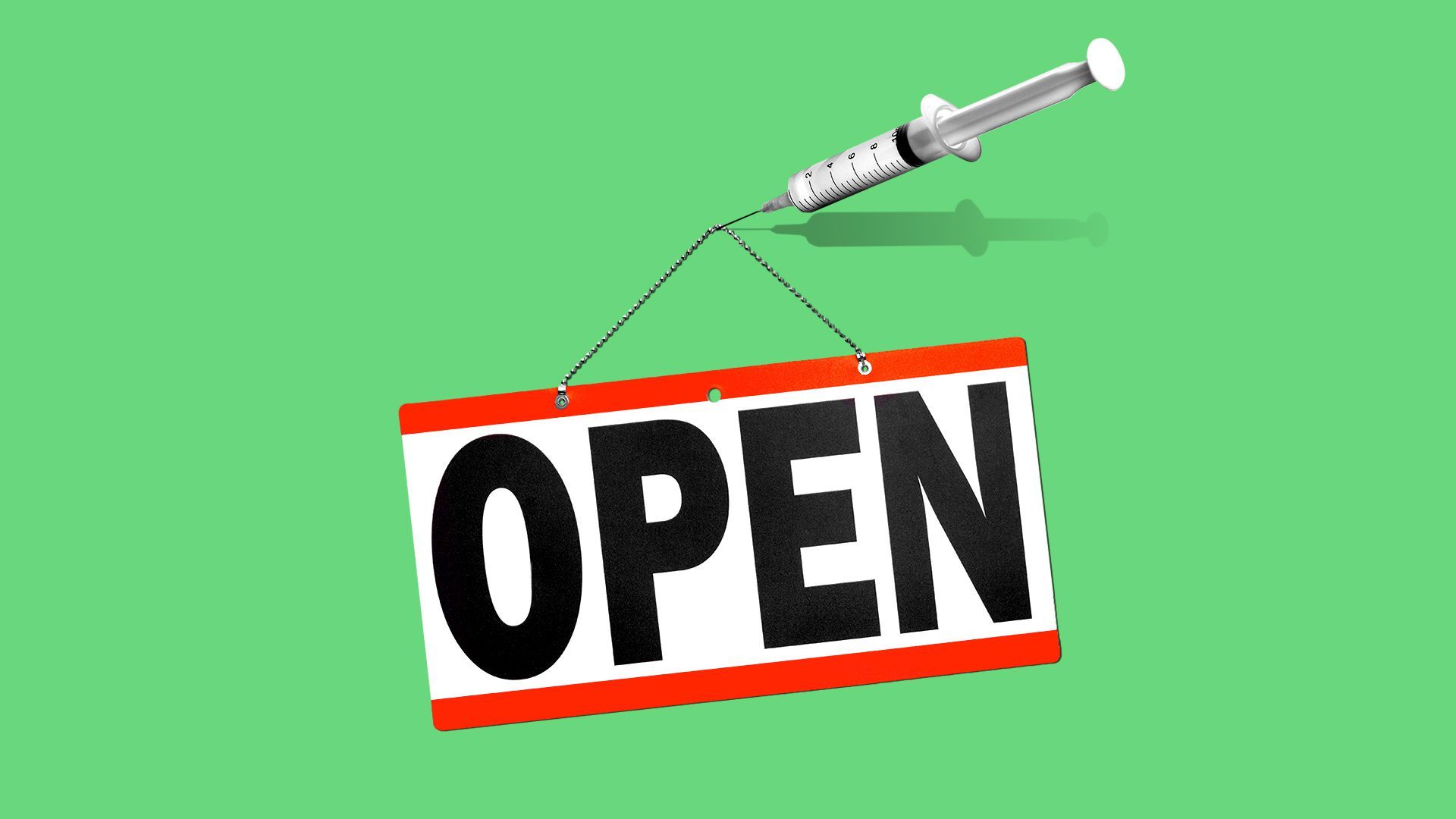 Half of America's small businesses are likely or certain to require their on-premise employees to be vaccinated, according to a Morning Consult poll of small businesses commissioned by American Express. That compares to 31% who say that such a mandate is unlikely or that they certainly won't impose one.
Why it matters: Many large businesses, from Facebook to Morgan Stanley, have announced vaccine mandates. New York City restaurants and gyms are also going to be fully vaxxed as of next month.
Between the lines: Many of those announcements came after the poll was conducted, between May 27 and June 24. As a result, the true number of small businesses likely to impose a mandate is likely higher than 50%.
The vaccine mandates aren't here yet. The Census Bureau's Small Business Pulse Survey has started asking businesses whether, in the past week, they've required employees to have proof of COVID-19 vaccination before physically coming to work. In mid-July, some 5.5% of businesses answered yes, up from 2.2% in early April.
Of note: Small business owners are not much more vaccinated than the population as a whole, with 67% fully vaxxed as of when they were polled. Still, 34% of them went so far as to say that they would require proof of vaccination before allowing unmasked shoppers to enter their stores.
Methodology: The online survey was conducted between May 27-June 24, 2021, surveying 550 small business leaders, including 298 at the smallest small businesses (<20 employees), 152 at medium-sized small businesses (21-100 employees), and 100 at the largest small businesses (101-500 employees). The margin of error for the full sample is +/- 4 percentage points.
Go deeper