Target to offer debt-free education aid for over 340,000 workers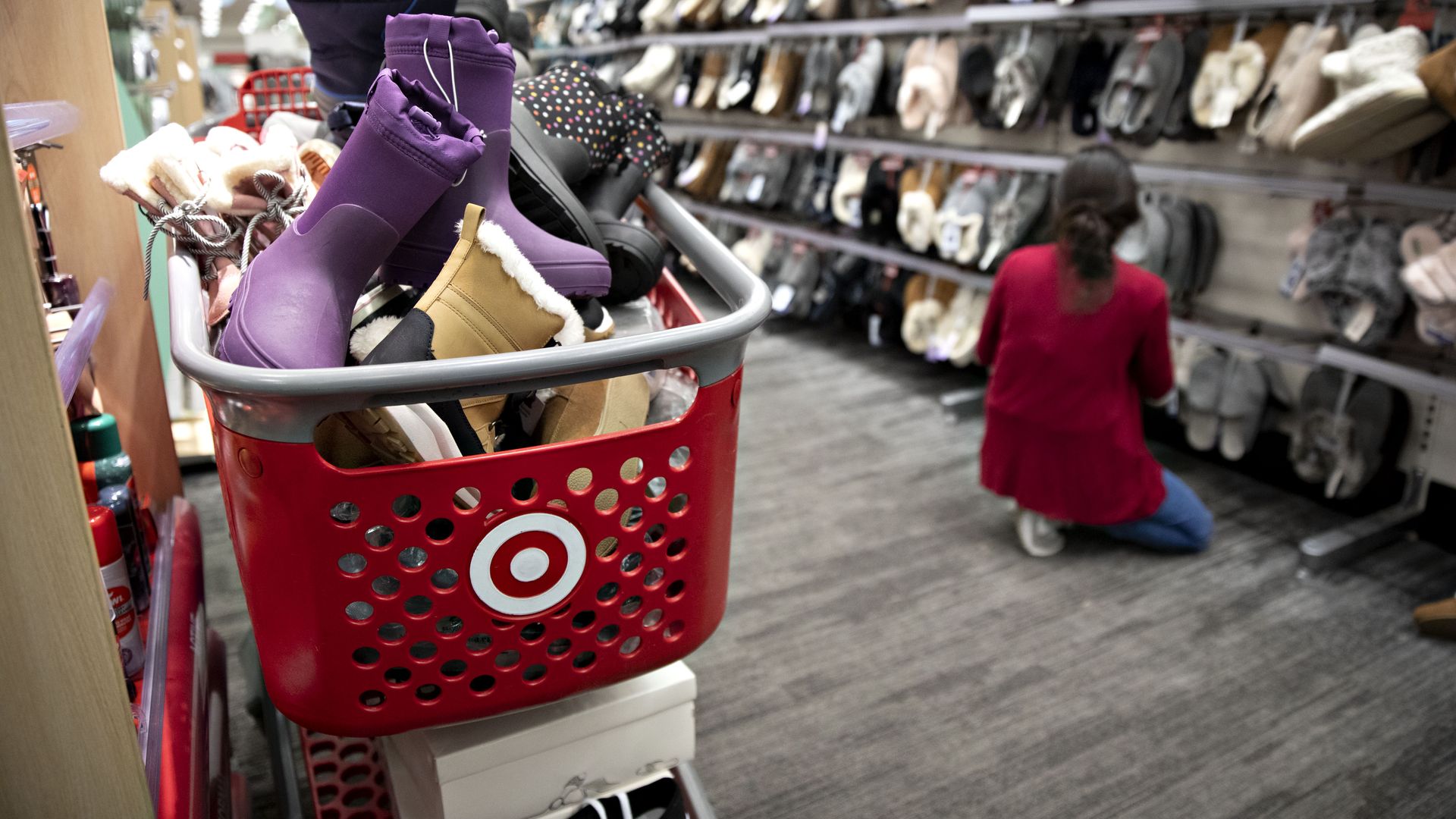 Target announced Wednesday plans to offer debt-free education assistance to more than 340,000 of its front-line workers.
Why it matters: Americans owe $1.6 trillion in student loans.
Details: The aid will cover select undergraduate degrees and certificates, tuition assistance supplies and other out-of-pocket expenses at no cost to workers.
The policy, which applies to all U.S. part-time and full-time team members, will include 250 business-aligned programs from over 40 schools, colleges and universities.
Target will also pay up to $10,000 per year for master's degrees. The company plans to invest $200 million in the program, which will take effect this fall, over the next four years.
The move aims to "eliminate student debt and promote equitable access to education for its team as part of Target Forward sustainability strategy."
What they're saying: "Target employs team members at every life stage and helps our team learn, develop and build their skills, whether they're with us for a year or a career," Melissa Kremer, Target's chief human resources officer, said in a statement.
Yes, but: The company faced protests from workers over COVID-related safety concerns and low wages.
"We're trying to lead the way in showing that there's an alternative here where we don't have to choose between sacrificing our lives for a paycheck that isn't going to cover our medical expenses or our funeral expenses if we catch this virus or die from it," Adam Ryan, a Target employee who participated in a nationwide strike last year, told CNBC.
Go deeper