SEC chair Gary Gensler turns his eyes on crypto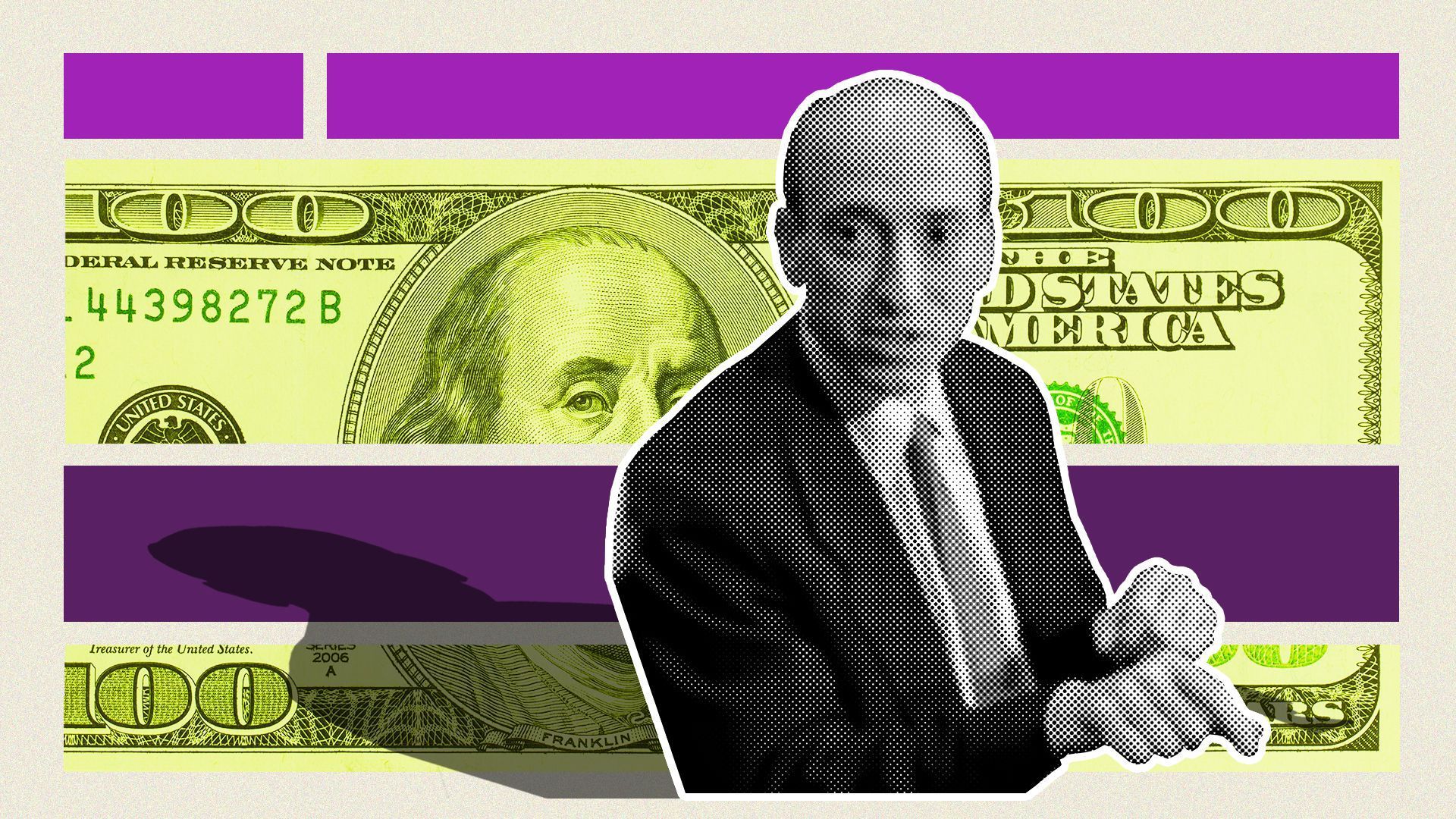 What a week for cryptocurrencies in Washington. SEC chairman Gary Gensler spent Tuesday in the spotlight when he said at the Aspen Security Forum that not only does he believe virtually all initial coin offerings are securities, but that token exchanges are very likely facilitating trading of unregistered securities.
What they're saying: "While each token's legal status depends on its own facts and circumstances, the probability is quite remote that, with 50 or 100 tokens, any given platform has zero securities," said Gensler.
His predecessor, Jay Clayton, infamously declared in 2018 that "every ICO I've seen is a security," a view Gensler says he concurs with.
Why it matters: Gensler's arrival at the SEC has been viewed positively by some in the crypto industry given his interest and expertise (he previously taught a course on the subject at MIT). Gensler understands crypto and could finally deliver the thoughtful regulations many have been waiting for.
Yes, but: He's equally committed to upholding American securities laws, even if that means bad news for some digital tokens and industry players not in compliance.
Between the lines: While Gensler is less hard-line than Clayton on existing laws being all that are needed to regulate this new world of digital tokens, he's quite firm in his view that much of the investment in crypto is driven by speculation and hope of profits — and should be regulated as such.
"Standing astride [of the law] isn't a sustainable place to be," he warned.
Details: Gensler noted that while existing laws are quite clear when it comes to figuring out if something is a security, his agency may need new laws from Congress to help better regulate new crypto trading platforms.
He also said that some of them "are trying to play arbitrage between the jurisdictions" of various countries, making it all the more important for his agency to have the right tools.
The emergence of the "decentralized finance" protocols that let participants execute various transactions directly with each other instead of using intermediaries are creating new unregulated ways for people to engage in activities that would otherwise fall under strict rules.
Gensler also signaled his agency could move to finally approve some form of a Bitcoin exchange-traded fund — a vehicle many have tried to get approval for, unsuccessfully so far given regulators' concerns over market manipulation risks.
Also on his watch list: stablecoins, which he noted can be used to get around regulatory oversight.
The bottom line: Expect to hear a lot more about cryptocurrencies from the SEC.
Go deeper