Kerry names G20 climate holdouts, slams Trump for destroying U.S. credibility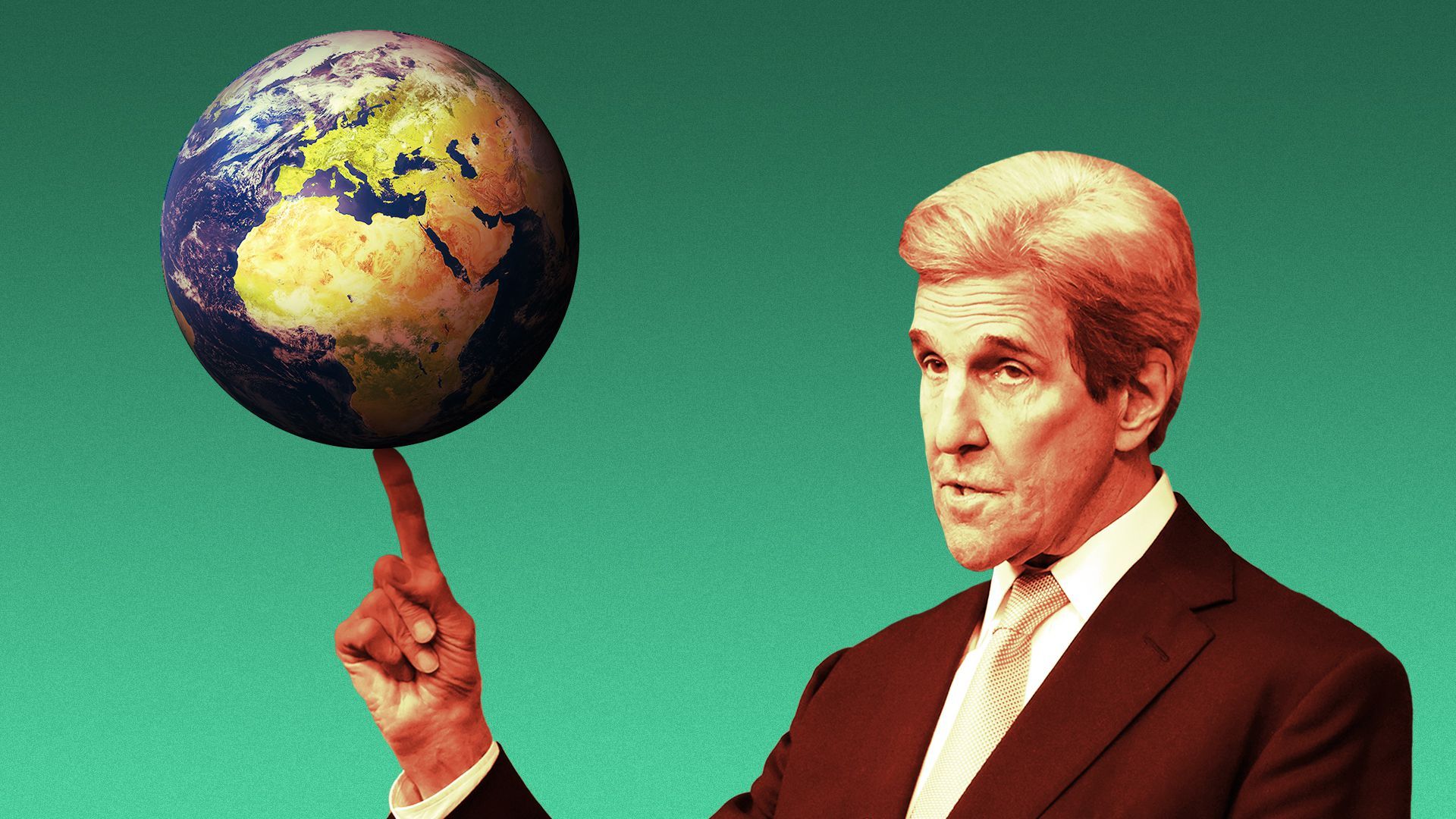 John Kerry said the Biden administration is still grappling with ripple effects from former President Donald Trump's rejection of the Paris Agreement and eschewing of multilateralism writ large.
Driving the news: In an interview with The New Yorker's David Remnick, Kerry, the special envoy for climate change, said Trump "did a whopper of a job putting America's credibility in a terrible place, destroying it fundamentally."
"I hear from country after country: How do we know we can count on America?" Kerry said. According to him, the momentum building in the private sector to move away from carbon-intensive fuels is self-sustaining and can withstand any future president.
Why it matters: Kerry made clear that this lack of trust is a roadblock to the success of the next United Nations climate summit, scheduled for Glasgow in early November.
At this meeting, the U.S. and other nations are seeking a commitment from the world's top economies to slash carbon emissions by 2030 and finance the developing nations' transition to clean energy.
Yes, but: Those major economies recently tried and failed to achieve consensus on the need to limit warming to 1.5°C (2.7°F) above preindustrial levels through 2100. Kerry said the holdouts at the G20 energy ministers meeting, held last month in Italy, included China, Russia, India, South Africa and Brazil.
What's next: For a breakthrough in Glasgow, Kerry may be betting on an assist from Mother Nature, given the devastating extreme weather events of late — from heat waves to wildfires and floods.
"Mother Nature is messaging pretty forcibly right now," Kerry said. "Increasingly, leaders are taking note of this," he said, citing Russian President Vladimir Putin among that list, due to the vast wildfires in Siberia and permafrost melt in the country's Arctic region.
Go deeper