CVS, Walgreens see uptick of people getting COVID vaccines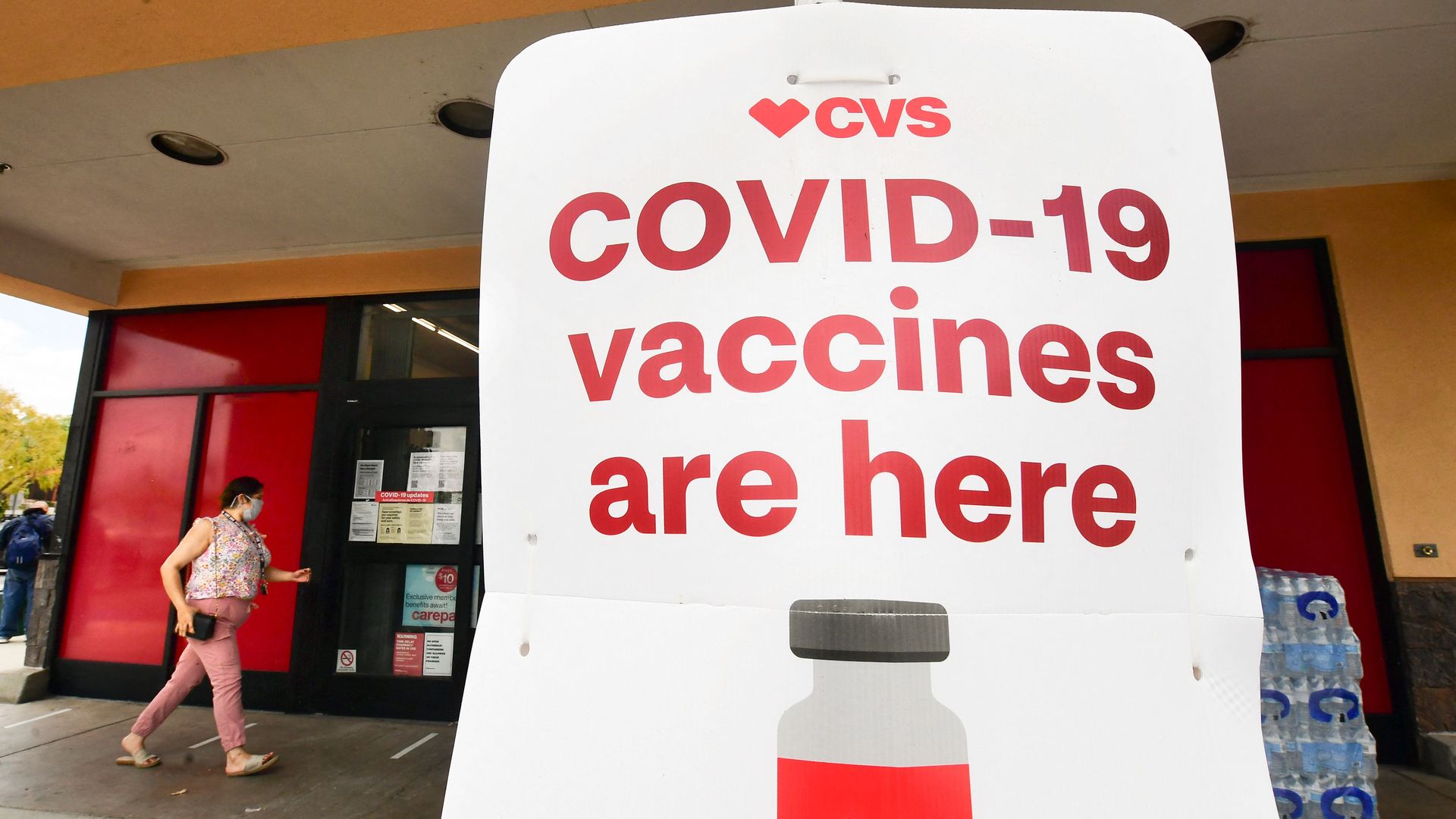 Demand for COVID-19 vaccines has increased at Walgreens and CVS stores in the past month after slow uptake in May and June.
Why it matters: Vaccinations are vital to slow the spread of the Delta variant, and the amount of rising coronavirus cases appears to be nudging some unvaccinated people into a pharmacy.
What they're saying: Walgreens has now administered more than 29 million COVID-19 vaccine doses, up from 25 million shots at the end of May. CVS is at 30 million doses, executives said on a conference call.
Some of Walgreens' main growth during the past two months has been in states with low vaccination rates and high rates of COVID hospitalizations, including Alabama, Florida, Georgia, Kentucky, Louisiana, Mississippi, Tennessee and Texas.
CVS CFO Shawn Guertin said "the recent rise in COVID-19 cases" has led to more people getting their first shots.
Yes, but: Vaccines are still down from peak levels in April, and CVS lowered estimates of how many COVID-19 vaccines it will administer this year.
CVS expects to dish out 32 million to 36 million shots, compared with 29 million to 44 million projected earlier this year.
Go deeper