Poll: 63% of New York voters say Cuomo should resign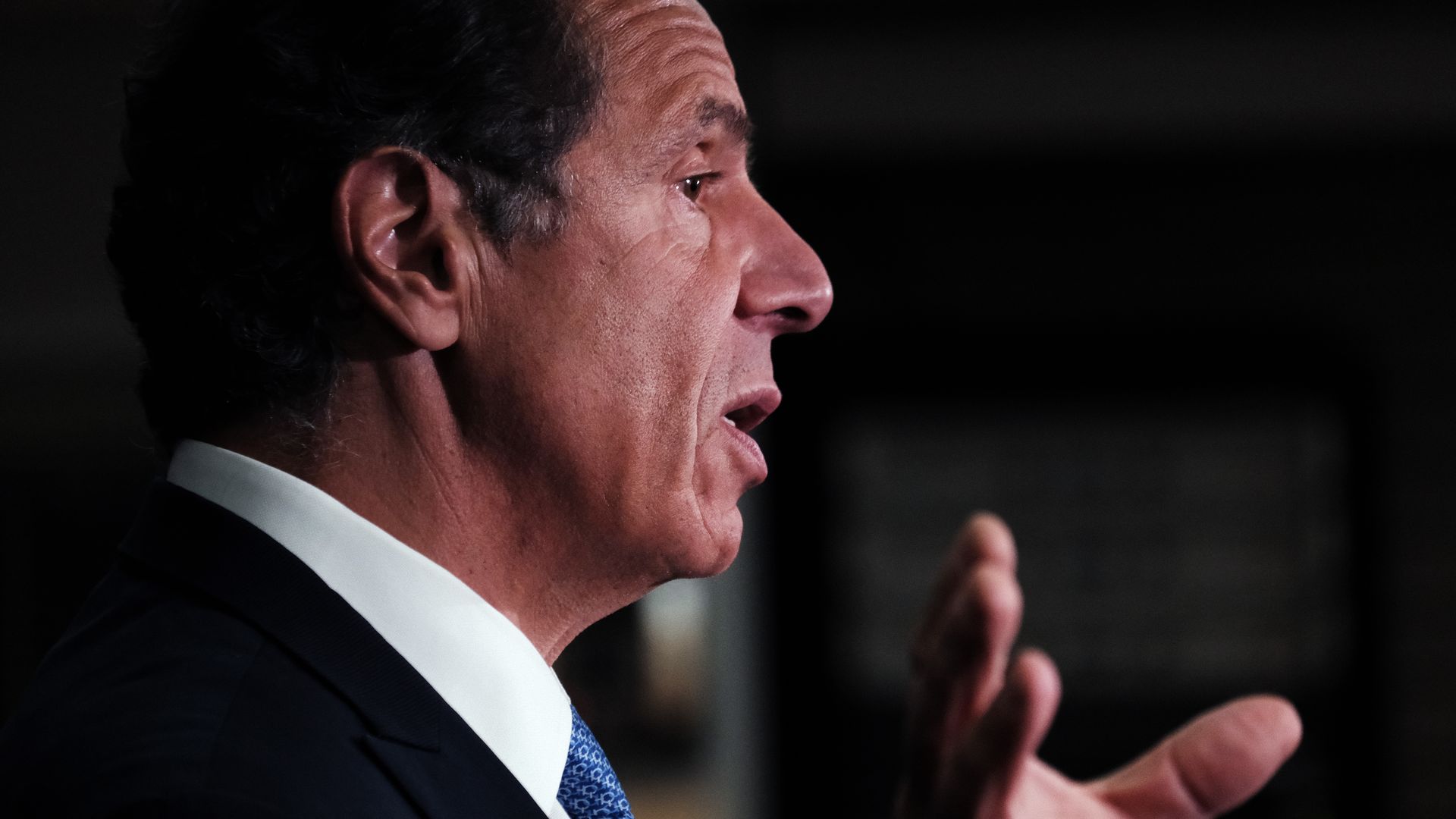 63% of registered voters in New York say that Gov. Andrew Cuomo should resign after an independent investigation concluded he sexually harassed multiple women in violation of state and federal law, according to a Marist poll released Wednesday.
Why it matters: Cuomo has refused to resign in the immediate aftermath of the public findings, claiming on Tuesday that he has never touched anyone inappropriately.
He had previously urged critics calling for his resignation to wait for the results of the investigation, but now says "politics and bias" were "interwoven throughout every aspect" of the report released by New York Attorney General Letitia James.
Dozens of prominent Democratic politicians, including President Biden, have called on Cuomo to resign.
By the numbers: 63% of registered voters in New York say Cuomo should resign — including 52% of Democrats and 77% of Republicans, according to the Marist poll.
59% of registered voters say the governor should be impeached by the New York State Legislature if he does not resign.
80% of registered voters say he should not be re-elected, including 73% of Democrats.
Methodology: Marist conducted the survey of 542 registered voters via telephone on Aug. 3 following the release of the investigation. The poll has a margin of error of ±5.5 percentage points.
Go deeper