U.S. blocks Fiji fishing boat, alleging forced labor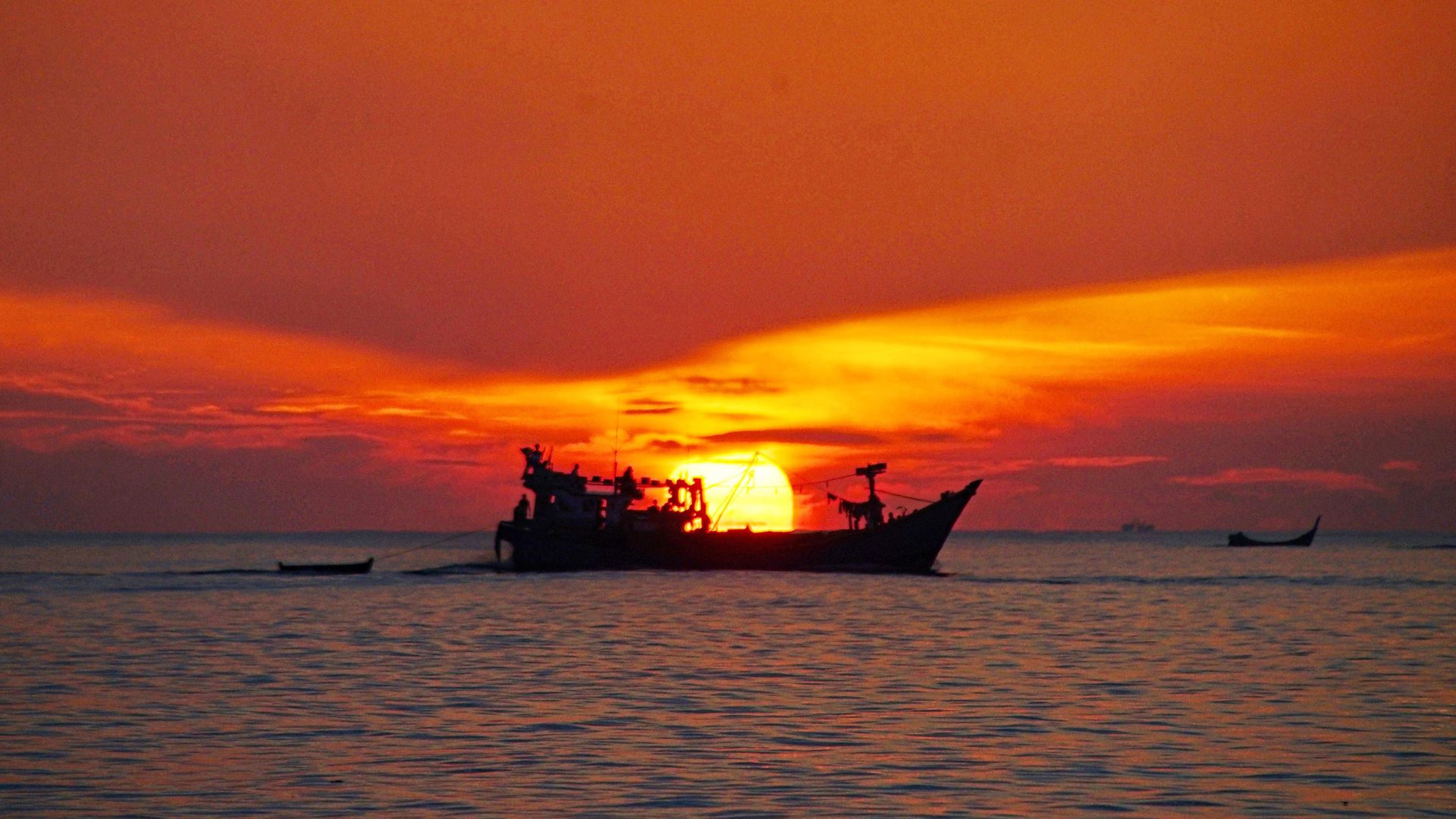 U.S. Customs and Border Protection said Wednesday it barred a commercial fishing boat from bringing tuna and other seafood into the United States, citing the Fiji-based boat operator's use of forced labor.
Driving the news: The agency accused Hangton No. 112, a long-liner, of committing "modern-day slavery" by withholding workers' wages, keeping their identity documents and forcing them into debt bondage.
If the boat attempts to dock at a U.S. port, its cargo will be seized and held until its operator can prove the fish were not caught under conditions of forced labor, according to CBP.
The seafood would be destroyed after three months, according to CBP, though the boat's operator can choose to export the fish to a different country.
What they're saying: "Foreign fishing vessels like the Hangton No. 112 continue to lure vulnerable migrant workers into forced labor situations so that they can sell seafood below market value, which threatens the livelihoods of American fishermen," CBP Acting Commissioner Troy Miller said in a statement.
"CBP will continue to stand up against these vessels' abusive labor practices by preventing the introduction of their unethically-harvested seafood into the U.S. market."
The other side: "This article has taken us by surprise, not aware where this information was gathered by US CBP," Jitendra Mohan, general manager of Hangton Pacific Co., said in an email to Axios.
According to Mohan, CBP's allegations contain "no truth" and are based on a one-sided story from a disgruntled crew member.
Mohan suspects CBP's move is likely based on an article published by Green Peace Indonesia in 2019.
"[N]o verification of the article was done with us," Mohan said. "There has been no other such incidents and we are at [a] loss to understand why the company is being vilified without any evidence or communication."
The big picture: An estimated 25 million people globally suffer under conditions of forced labor, according to the International Labour Organization.
The distant water fishing industry is at "high risk" of using forced labor since foreign companies often coerce vulnerable migrants into hazardous work for little or no pay on fishing vessels that spend months at sea, CBP says.
Editor's Note: This story has been updated with a comment from Hangton Pacific Co.'s general manager.
Go deeper