Americans' climate action disconnect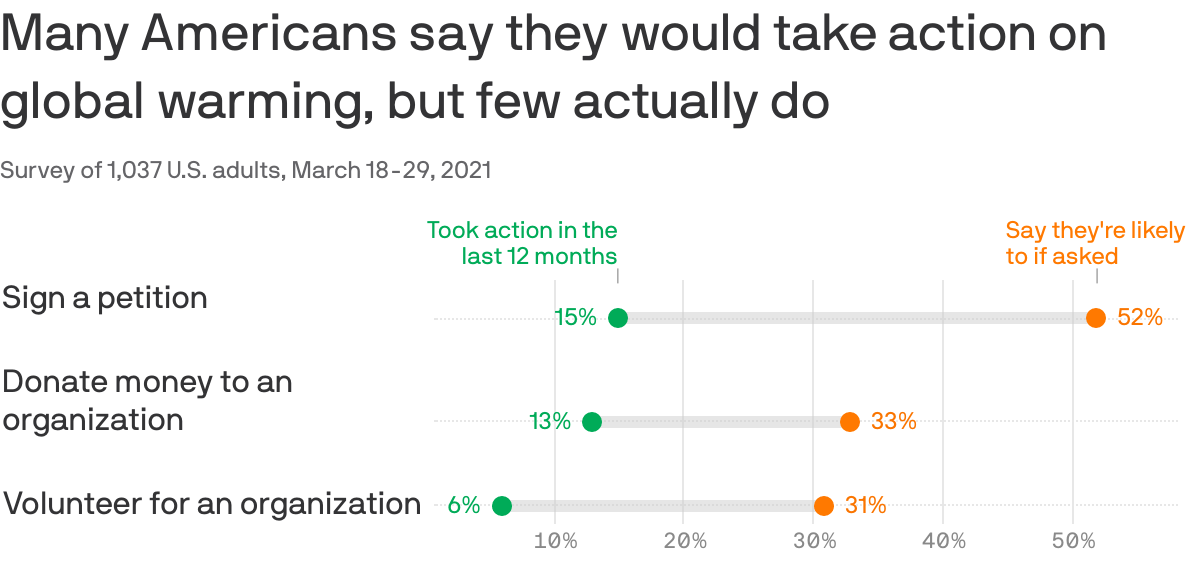 Despite a widespread recognition among a majority of Americans that climate change is a problem, and a willingness to take actions to combat it, there's a large gulf between what people say they would be willing to do and what they are actually doing.
Why it matters: This finding, from a new polling analysis conducted by climate opinion researchers at Yale University and George Mason, suggests there's considerable room for expanding the climate movement beyond current activists.
Details: For example, about half of Americans said they would sign a petition about global warming, but only 15% said they have done so at least once in the past year.
In addition, about 33% said they would donate money to an organization working on global warming, while only 13% said they have done so in the past year.
About 30% of Americans say they are "definitely" or "probably" willing to join a campaign to get elected officials to act to reduce global warming, yet only 1% of Americans say they are currently participating in such an effort.
Editor's note: The poll has an average margin of error of plus or minus 3 percentage points.
Go deeper