First look: White House drafts pragmatic pitch to sell infrastructure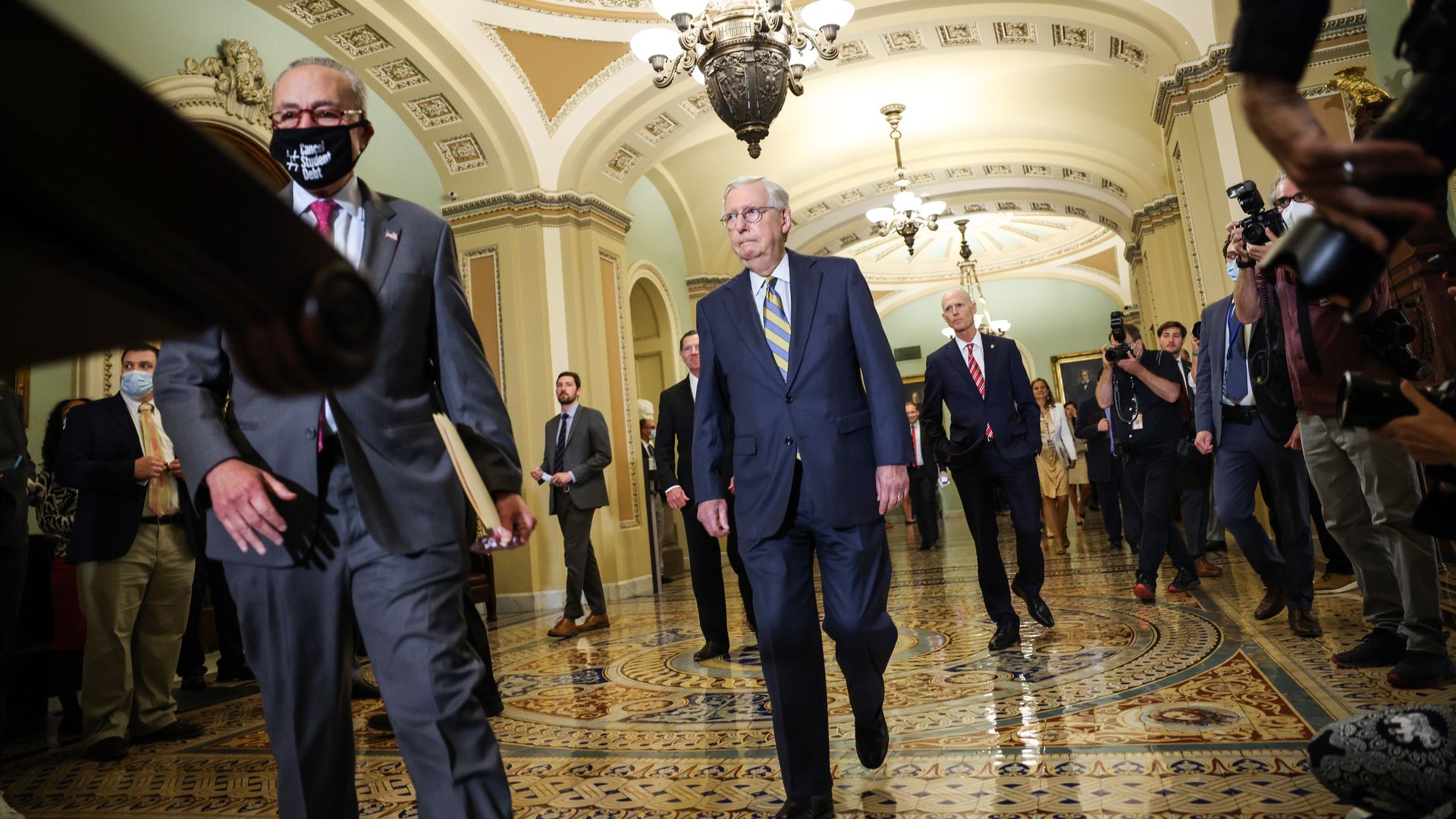 The White House intends to sell the $1.2 trillion bipartisan infrastructure package moving through the Senate by making pragmatic appeals to Americans across the country during this month's congressional recesses, Axios has learned.
Why it matters: The Biden team is arming Democratic senators and representatives with talking points highlighting results that will affect their constituencies as the party fights to keep control of Congress in next year's midterms.
Members of the president's Cabinet also will use these notes in speeches highlighting the bill's effects.
The details: The talking points, reviewed first by Axios, outline programs that would directly affect homeowners, inner city residents and more moderate voters, among other constituencies.
The White House is targeting homeowners by encouraging surrogates to point out investments like $3.5 billion in the Weatherization Assistance Program, which would reduce energy costs for low-income households.
And it calls out billions of dollars in both flood mitigation and wildfire risk reduction, both measures meant to combat climate effects affecting homeowners.
The administration is also highlighting disability-transit investments, which affects senior citizens and individuals with disabilities by expanding transportation mobility options across the nation.
And there's a business angle, as the administration underscores the investment made to support both public and private entities in their response to significant cyberattacks and breaches.
In addition, the White House is targeting inner city residents by pointing out investments in addressing "legacy pollution" at Superfund sites.
This affects 26% of Black Americans and 29% of Hispanic Americans who live within 3 miles of a Superfund site, which is a higher percentage than for Americans overall.
Be smart: As Democrats seek to continue winning over blue-collar voters in red districts — which some term "Manchin" voters after Sen. Joe Machin (D-W.Va.) — the White House is pointing out investments made into creating union jobs.
One talking point highlights spending to cap abandoned wells and mines.
Go deeper