Simone Biles wins Olympic bronze in individual balance beam final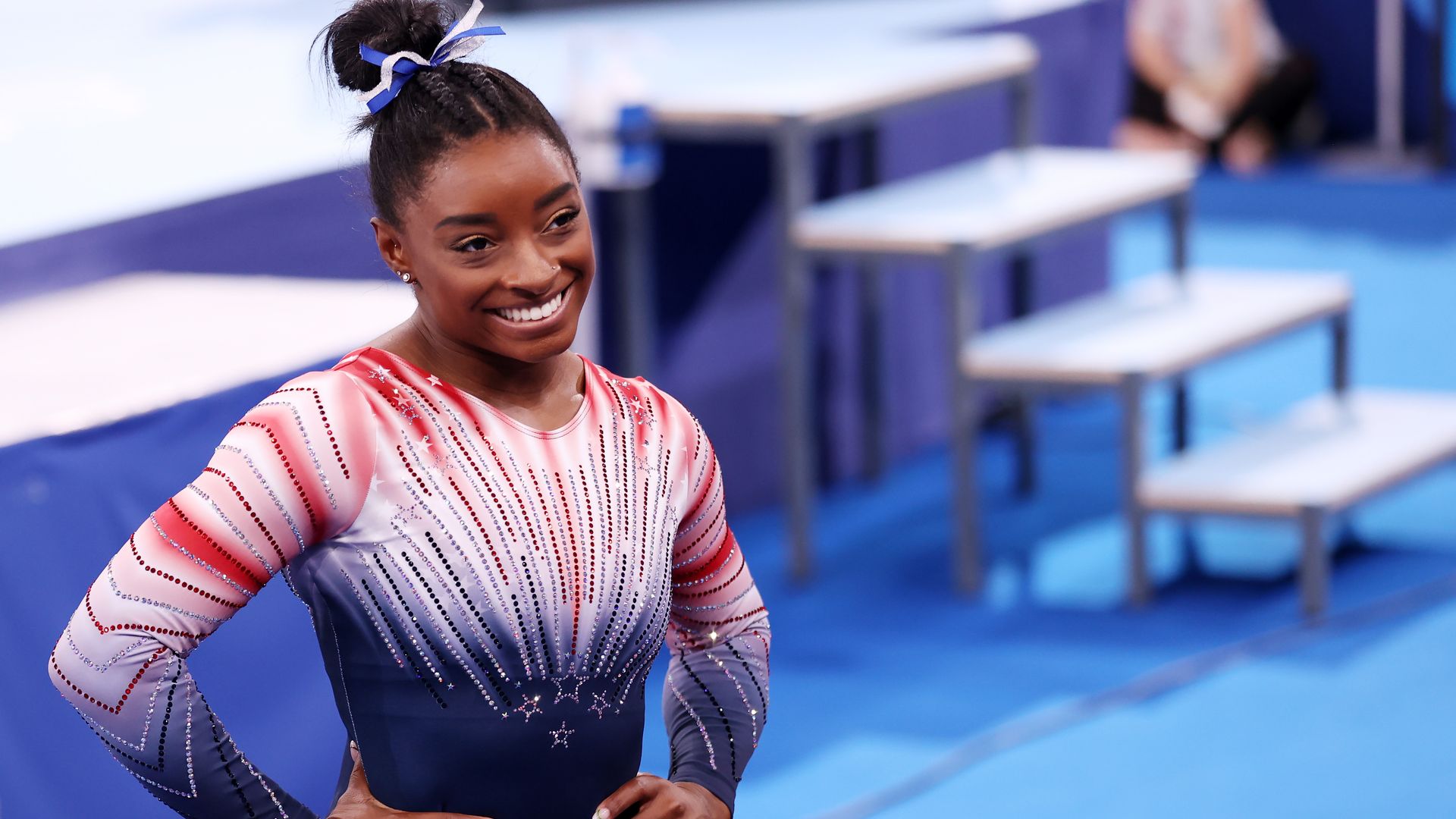 U.S. gymnast Simone Biles made her Olympic return on Tuesday, winning bronze in the individual balance beam final.
Why it matters: Biles is now tied with Shannon Miller as the most decorated U.S. Olympic gymnast of all time, with seven total medals.
It's Biles' only individual medal at this year's Games, having dropped out of the three other event finals — as well as the all-around and team events — to prioritize her mental health.
U.S. gymnast Sunisa "Suni" Lee, who won gold in the individual all-around last week, failed to medal on the balance beam. China's Guan Chenchen and Tang Xijing won gold and silver, respectively.
The big picture: Biles, considered the greatest of all time, has won praise from athletes, commentators and fans for putting her mental wellness over all else at these Games.
Last week, she thanked her fans and supporters on Twitter, saying: "the outpouring love & support I've received has made me realize I'm more than my accomplishments and gymnastics which I never truly believed before. 🤍"
Biles received a standing ovation from the other athletes after completing the event.
On the ground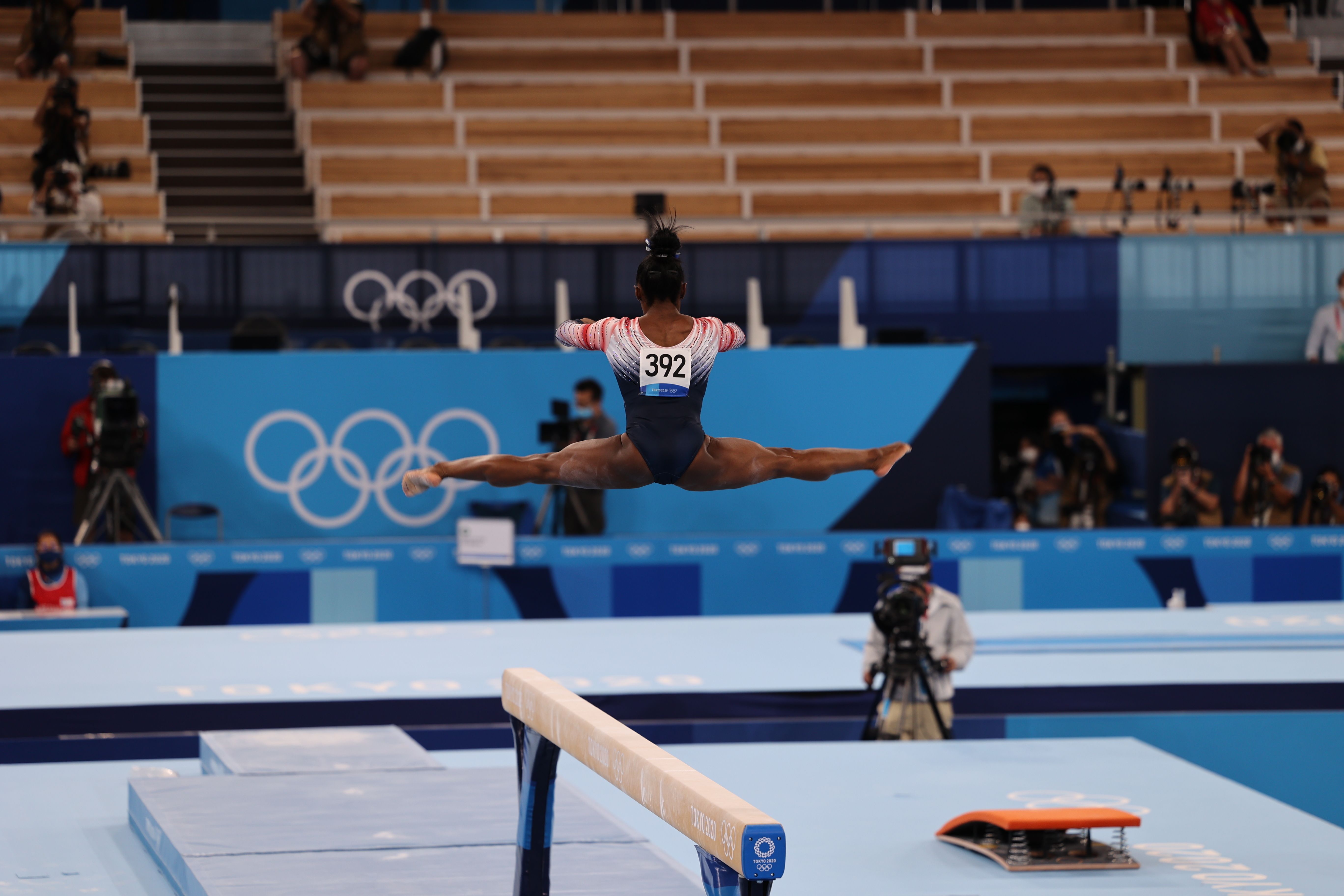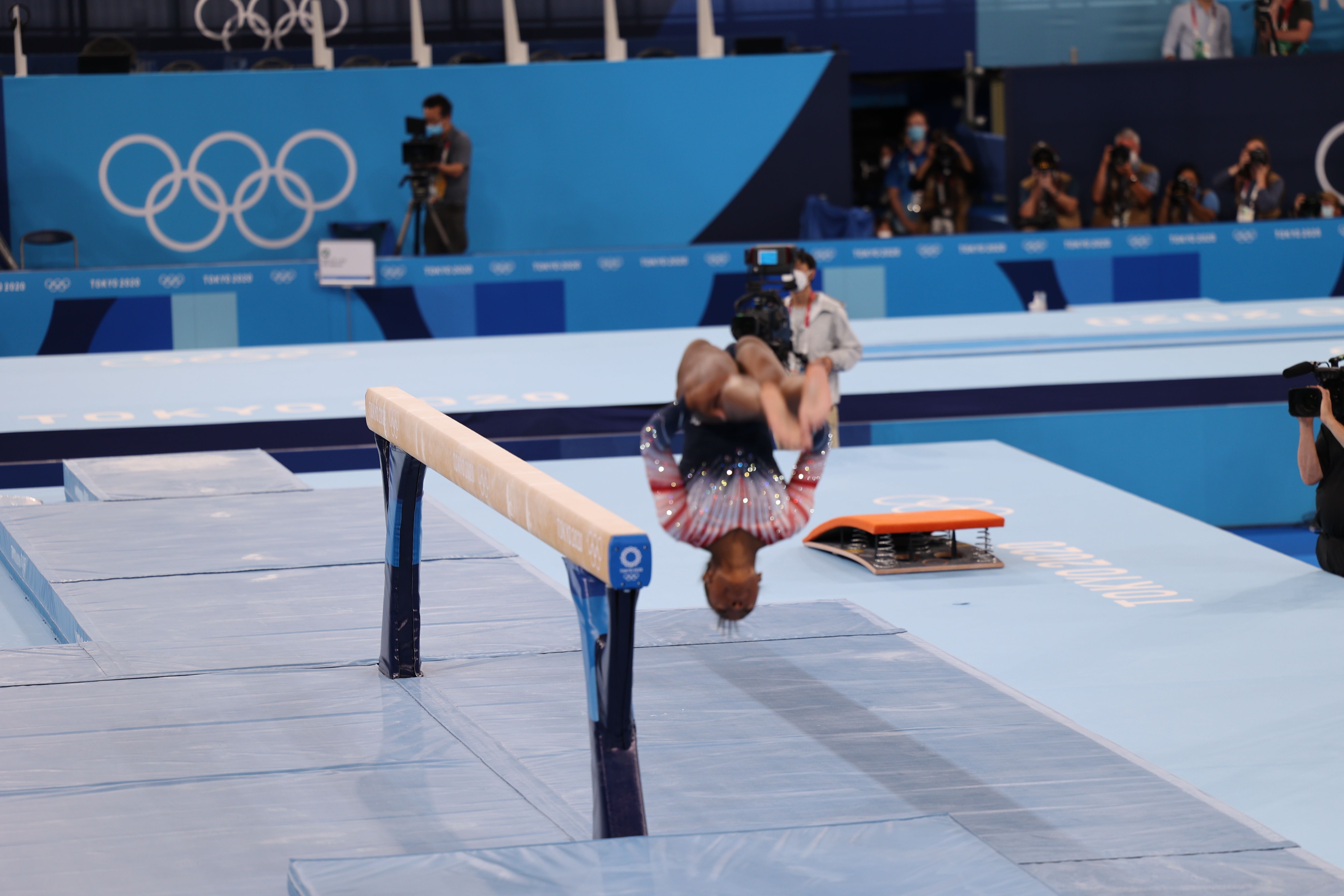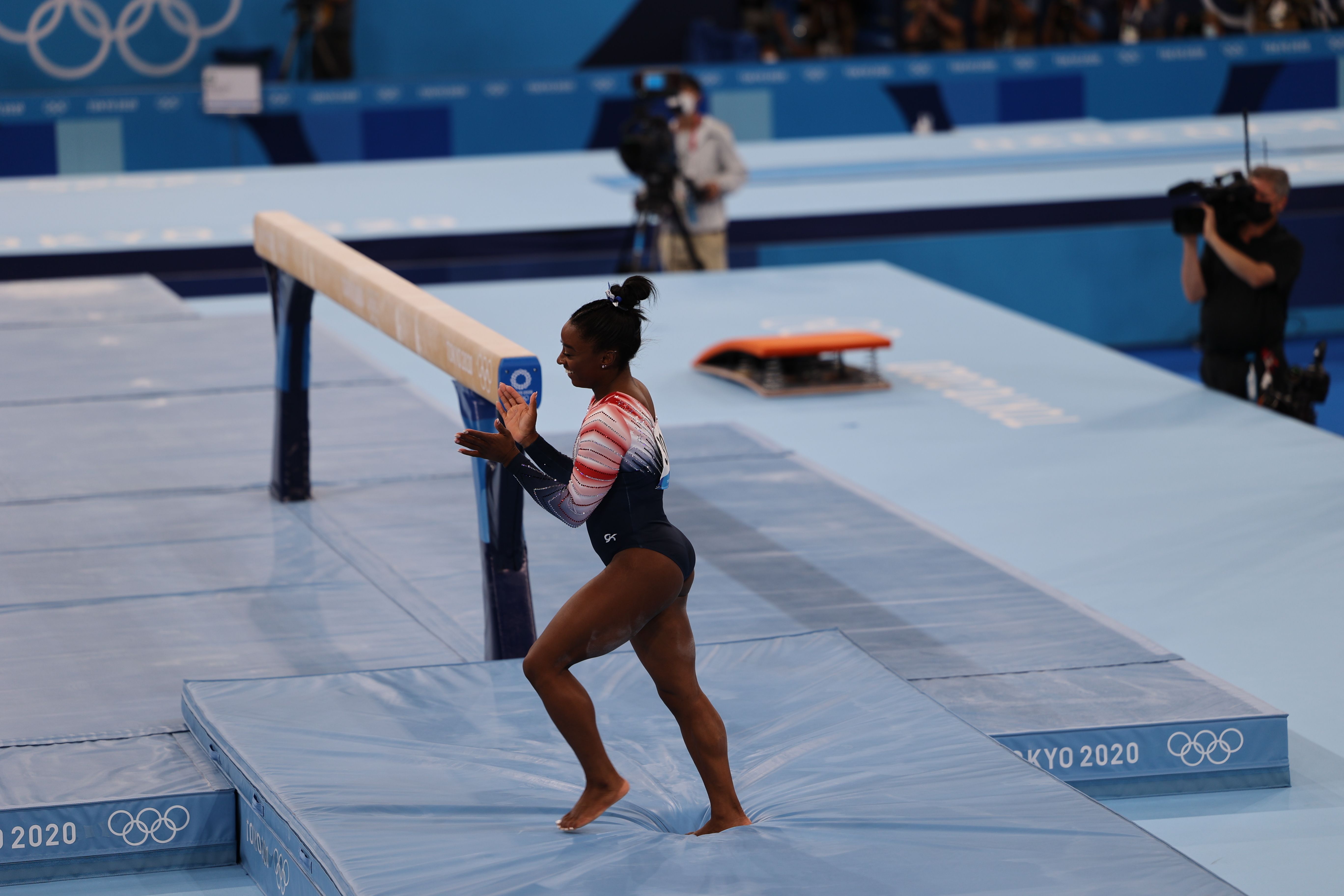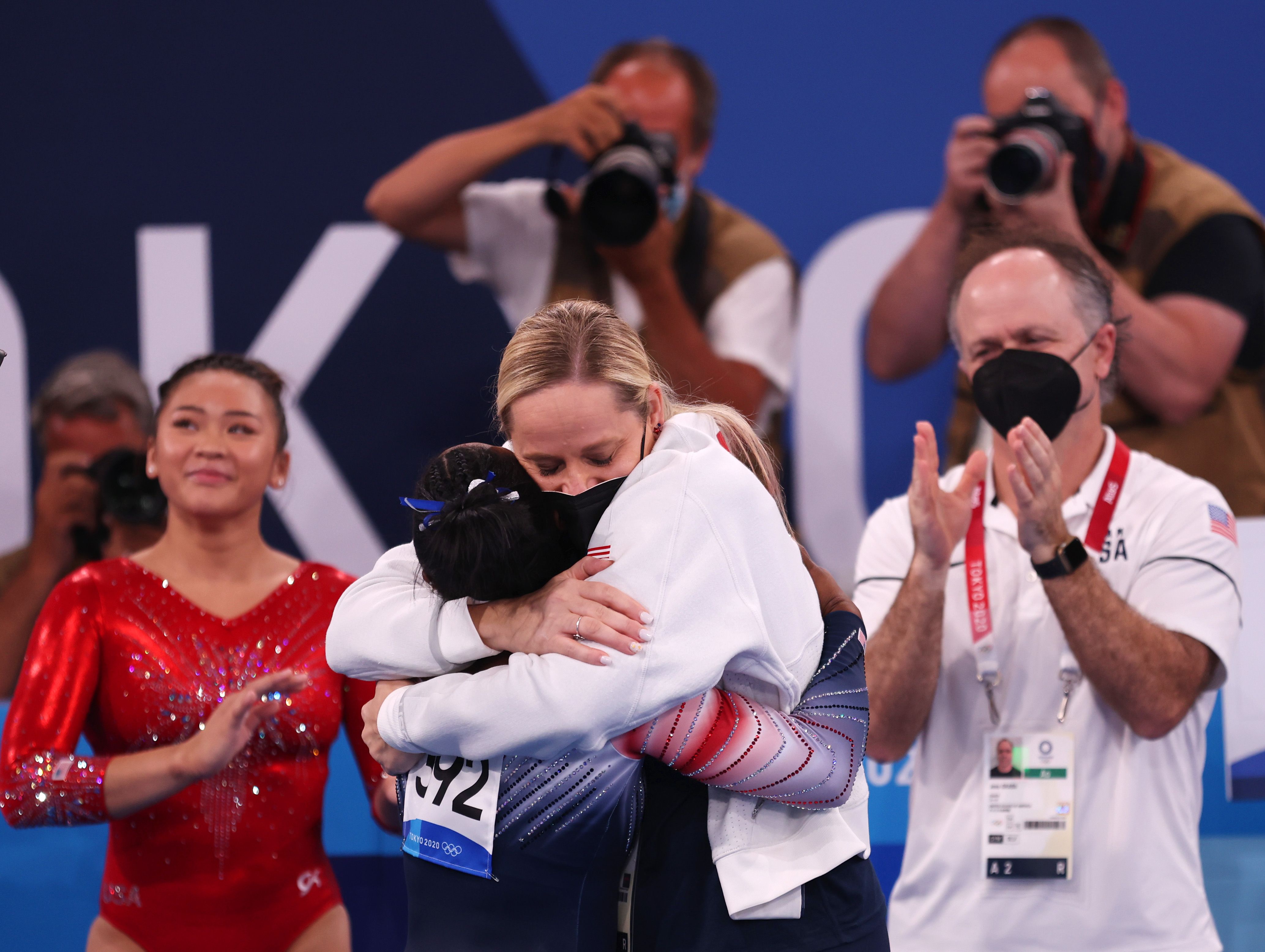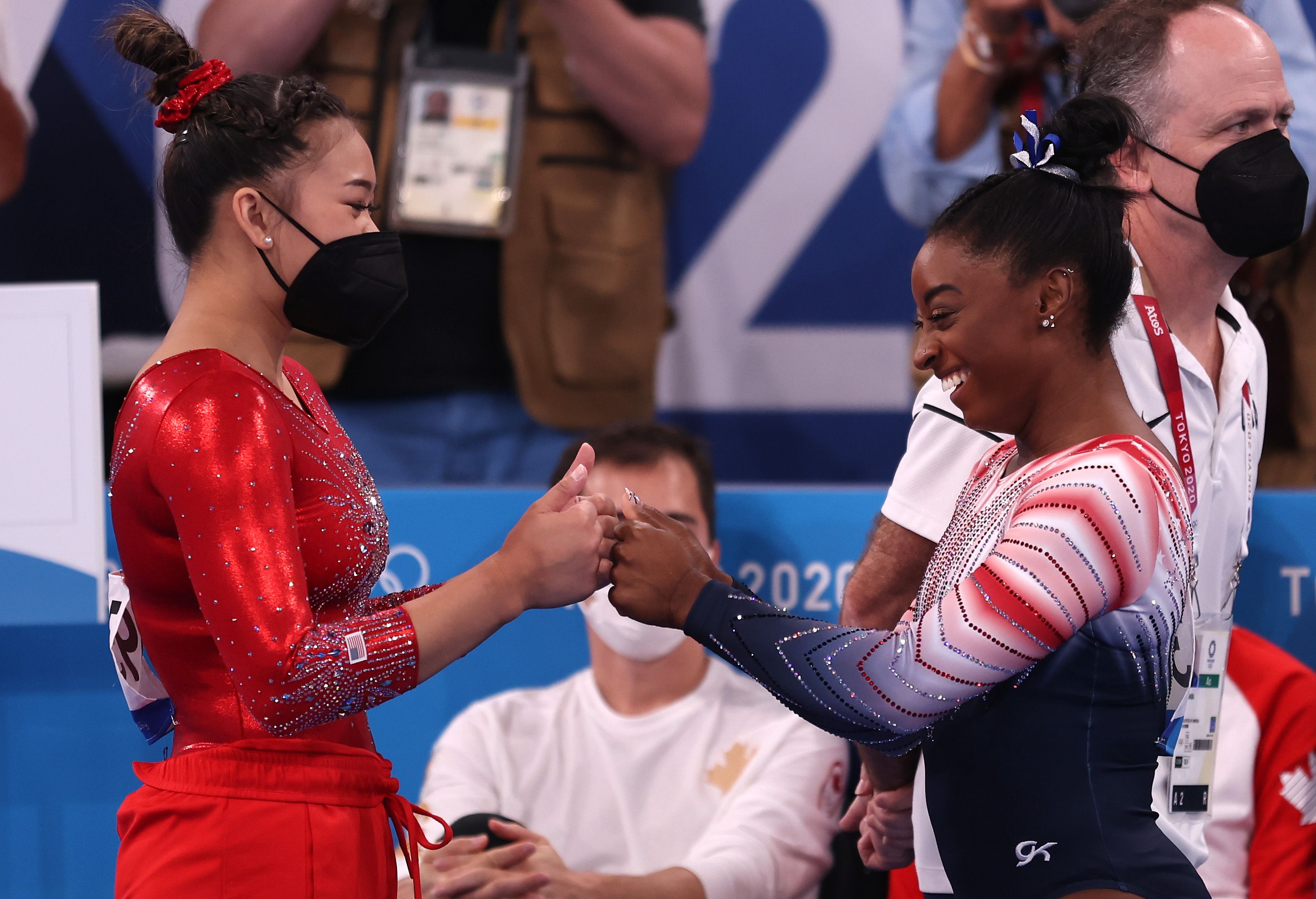 Go deeper: Simone Biles lauded for "bravery in prioritizing" mental wellness
Go deeper