Don't call it "outsourcing": Hiring employees globally is getting easier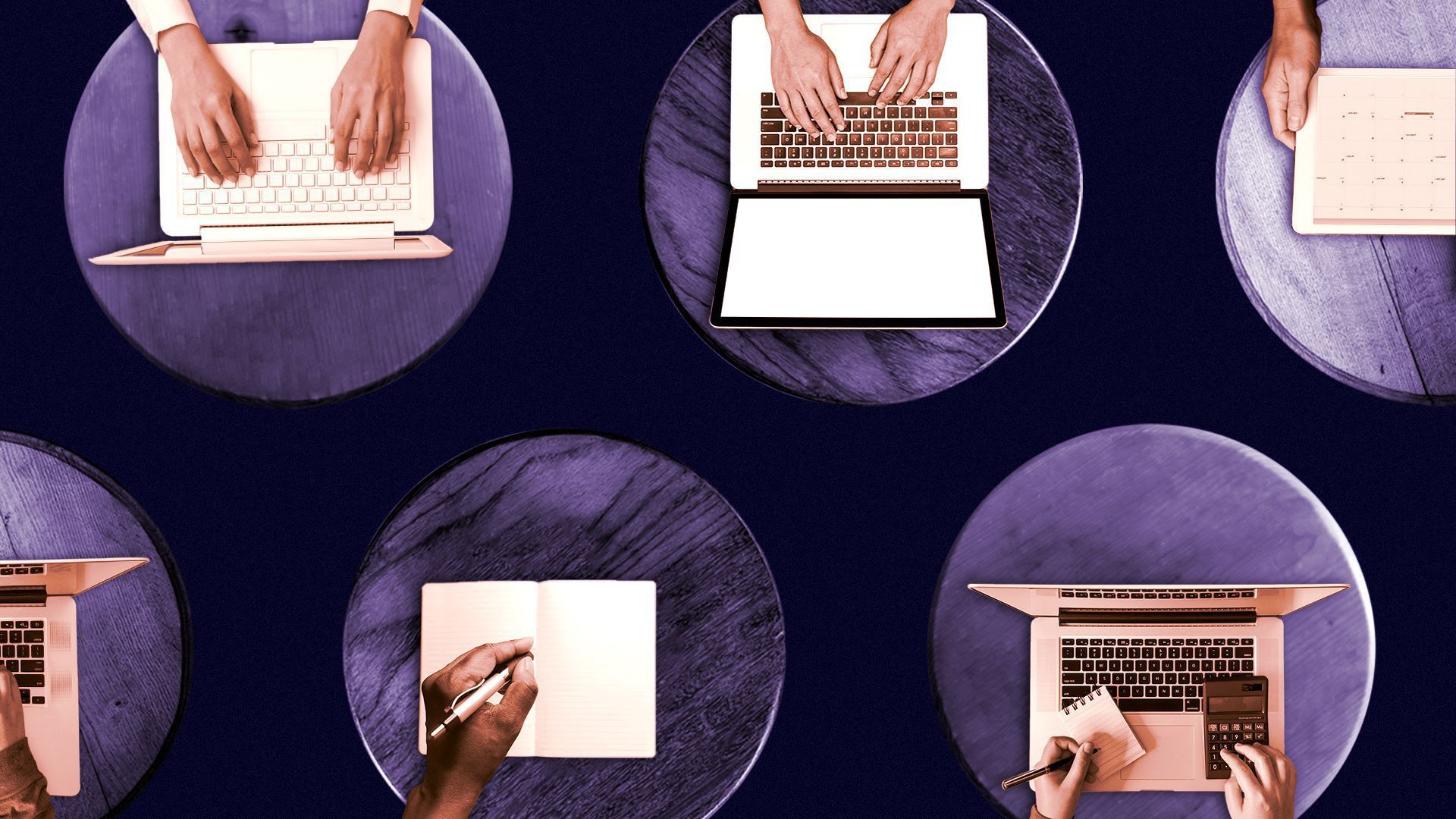 Deel, a three-year-old startup that helps companies hire internationally, has acquired German software startup Zeitgold. The deal comes just months after raising a $156 million Series C, Deel's second funding round since the pandemic began.
Why it matters: The future of work might not be in the home office for everyone, but hiring the best employees wherever they are in the world is an undeniable trend.
"It was always very obvious to me that there are good people everywhere," says Deel co-founder and CEO Alex Bouaziz, who grew up between France and Israel and later studied and worked internationally.
Details: Deel got its start helping companies hire contractors in other countries, but soon expanded to full-time employees.
Because it can be complex for a company (especially a smaller startup) to do that in some parts of the world, Deel acts as the local employing entity on behalf of its clients and its currently operating in at least 45 countries, with more on the way this year.
It now has 3,000 customers that have employed about 300,000 workers as either contractors or employees so far.
Deel declined to comment on the price tag for Zeitgold, which makes software that automates payroll, booking and other business functions, but Bouaziz says he's wanted to work with Zeitgold ever since the latter set up shop a few years ago at the co-working office he was running as a side hustle.
He adds that Deel is currently looking at a few near-term acquisition targets, with M&A being one of the main reasons for its recent Series C financing. "We didn't need more money," he adds.
The big picture: The debate is still raging over what the future of work will look like — independent of how the pandemic shakes out — but a number of companies and categories have benefited from the past year.
Virtual event software makers saved the day as every conference, big or small, had to move online. U.K.-based Hopin raised not one, but three VC rounds since the beginning of the pandemic.
New tools for communicating at work are cropping up everywhere as people try to figure out how to replace (and complement) face-to-face interactions at the office.
Employers are also rushing to offer workers all kinds of new benefits, from digital mental health apps, to perks like meal deliveries to makeup for the gourmet cafeterias they no longer have.
The bottom line: There's been a profound shift. "I started seeing a lot of people trusting and treating their teams internationally as their 'team,'" Bouaziz says of the change since the days of international hiring being viewed as "outsourcing."
Go deeper