A model to predict terror attacks ahead of time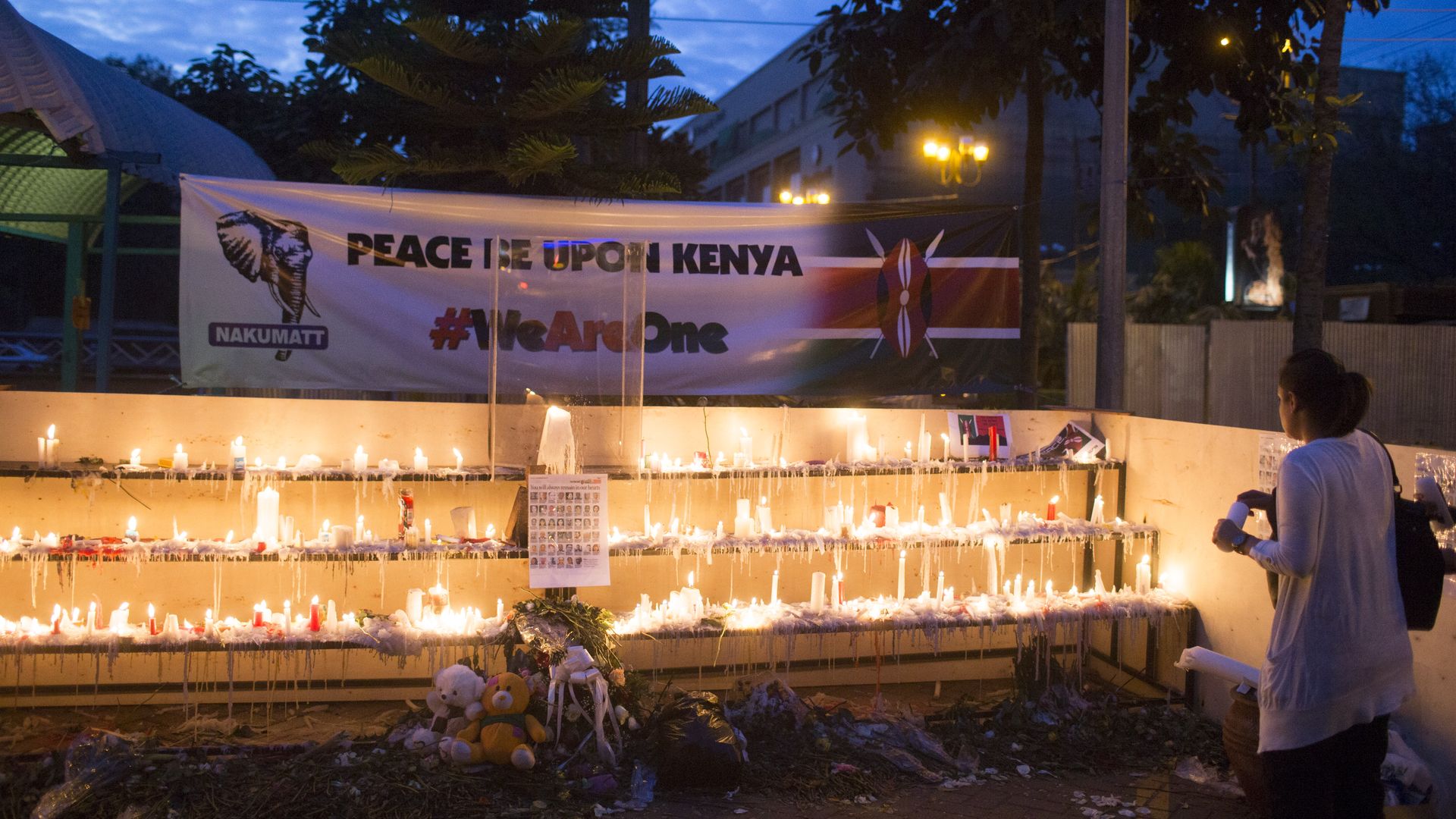 A new study details a theoretical model that can help predict where terrorism attacks will occur up to a week in advance.
Why it matters: Much of the power of a terror attack derives from the quality of surprise. Being able to reliably predict when and where attacks are likely to occur would potentially blunt terror as a tool and reduce the costs of security.
What's happening: In a study published Friday in Science Advances, researchers outlined a framework that uses publicly available data about terror incidents around the world between 2002 and 2016 to identify which factors might reliably tip off authorities in advance of a likely attack.
The locations of previous attacks had the best predictive value — if terrorists thought a location was worth attacking once, there's a higher chance it'll be worth attacking again.
In addition, population density, the travel time to the nearest city, road network density, and economic activity (in part as quantified in night lighting that can be seen via satellite) all correspond to higher likelihood of attack.
By the numbers: In regions with a high prevalence of terrorism, the model was capable of predicting up to 51% of attacks a week in advance.
The catch: For areas with a low prevalence of terrorism — like the U.S., for example — the model is much less capable of predicting attacks in advance, simply because there is so little data to draw from.
Go deeper