How to watch the Perseid meteor shower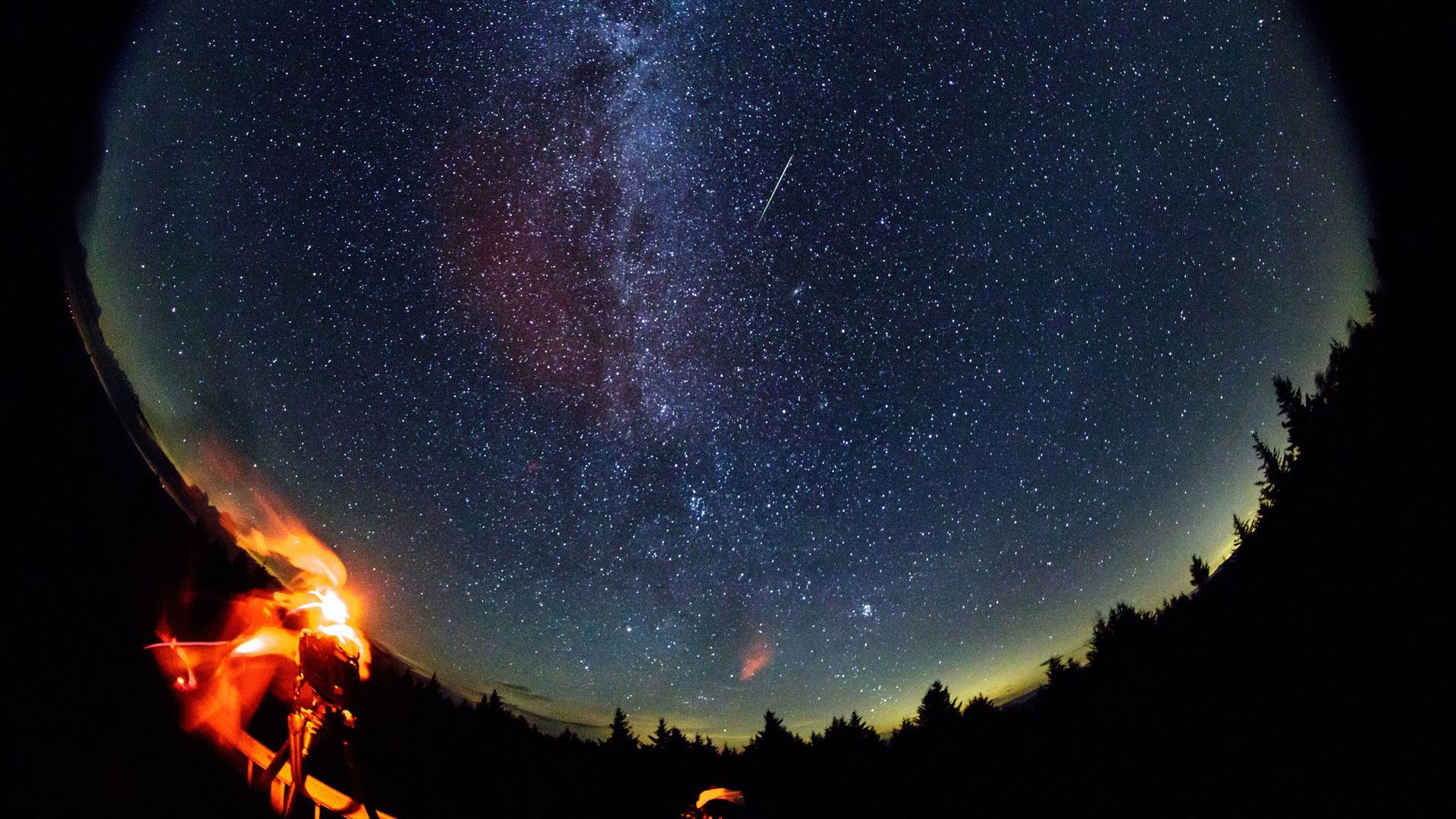 The Perseid meteor shower peaks next week, and as with most years, it's expected to put on quite a show for folks under dark skies on the ground.
Why it matters: The Perseid meteor shower is largely considered the best of the year with meteor rates that could have people in areas with very little light pollution seeing more than 40 meteors per hour.
Details: The shower should hit its peak the night of Aug. 11 into the early morning hours of Aug. 12.
The crescent Moon should set early, leaving plenty of dark night sky for spotting meteors.
If you can't get outside (or you have bad weather), NASA will air a livestream of the meteor shower showing views from its own cameras.
Where to watch: The best place to watch a meteor shower is anywhere away from artificial light with a wide view of the sky and very few clouds.
Allow your eyes time to adjust to the dark and try not to look at phones. The bright, harsh light can ruin night vision.
"The Perseids will appear as quick, small streaks of light: they get their name because they look like they're coming from the direction of the constellation Perseus (near Aries and Taurus in the night sky)," NASA said in a blog post.
Don't get too hung up on where in the sky the meteors are coming from, however. As long as you have a good view, you'll get a good show.
1 fun thing: The Perseids happen each summer when the Earth passes through the trail of dust left behind by the comet Swift-Tuttle.
Go deeper