Boeing is getting its do-over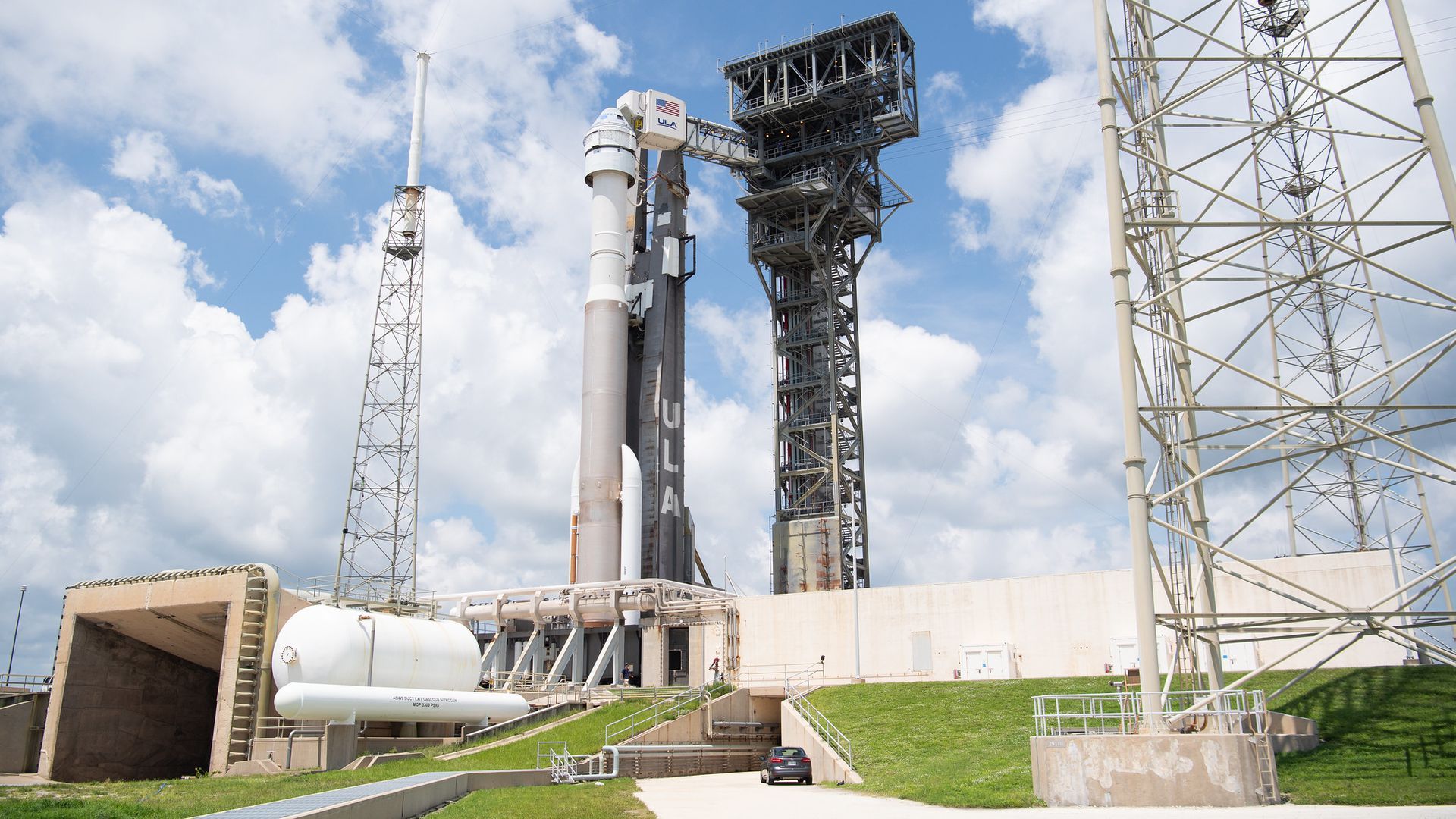 Boeing is set to launch a redo of an uncrewed test of its Starliner spacecraft — designed to one day carry astronauts — to the International Space Station this week.
Why it matters: This is a high-stakes test for Boeing, which failed to get its Starliner to the station during its first uncrewed test flight in December 2019.
The latest: Boeing was scheduled to launch the space capsule today, but the company postponed the mission due to a valve issue with the Starliner itself.
It's possible the launch could be rescheduled for Wednesday, but it's not yet clear whether the issue will be fixed in time.
"We're disappointed with today's outcome and the need to reschedule our Starliner launch," John Vollmer, program manager for Boeing's Commercial Crew Program, said in a statement.
If Starliner launches Wednesday, the spacecraft is expected to dock with the space station on Thursday, demonstrating to NASA that Boeing is moving forward toward its goal of sending astronauts to orbit.
Background: After the Starliner failed to make it to the space station during its 2019 test, NASA and the company investigated the malfunction, suggesting a number of fixes that Boeing has instituted over the past year.
The malfunctions during the first launch were so serious that some of them could have resulted in loss of the capsule.
The intrigue: The Starliner was initially expected to get off the ground last week, but an issue on the space station delayed the launch.
Not long after a new Russian module docked to the station on Thursday, the module's thrusters began firing unexpectedly, sending the station into a spin.
Ground controllers got the situation under control and the crew reportedly wasn't in danger, but the Boeing launch was delayed in order to give the space agency more time to check out the station's systems after the scare.
Go deeper