Biden voices support for private sector vaccine requirements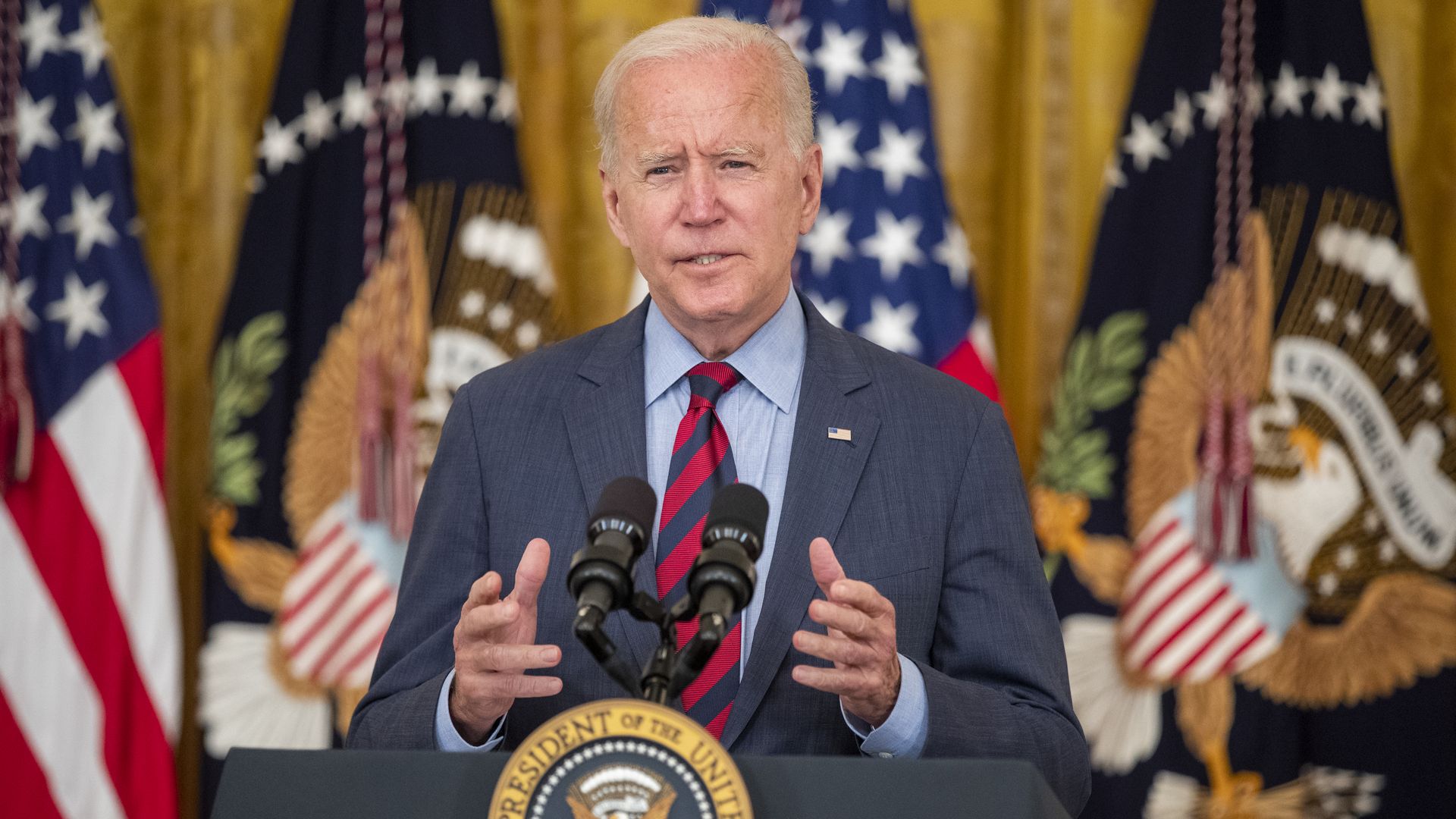 President Biden said Tuesday that he supports efforts by private businesses to require coronavirus vaccines.
Driving the news: Biden's comments come hours after New York City announced it would demand proof of vaccination for indoor activities, including trips to gyms and restaurants.
The big picture: Asked whether he thought more cities and states should institute similar rules, Biden replied, "I do."
Of private businesses that might take such steps, the president said, "I will have their backs, and the backs of other private-sector leaders, if they take such steps."
Biden added he doesn't think states must institute vaccine passports, but communities need to encourage businesses and restaurants "to say, 'in order to come in, you have to give proof that you've been vaccinated.'"
Go deeper