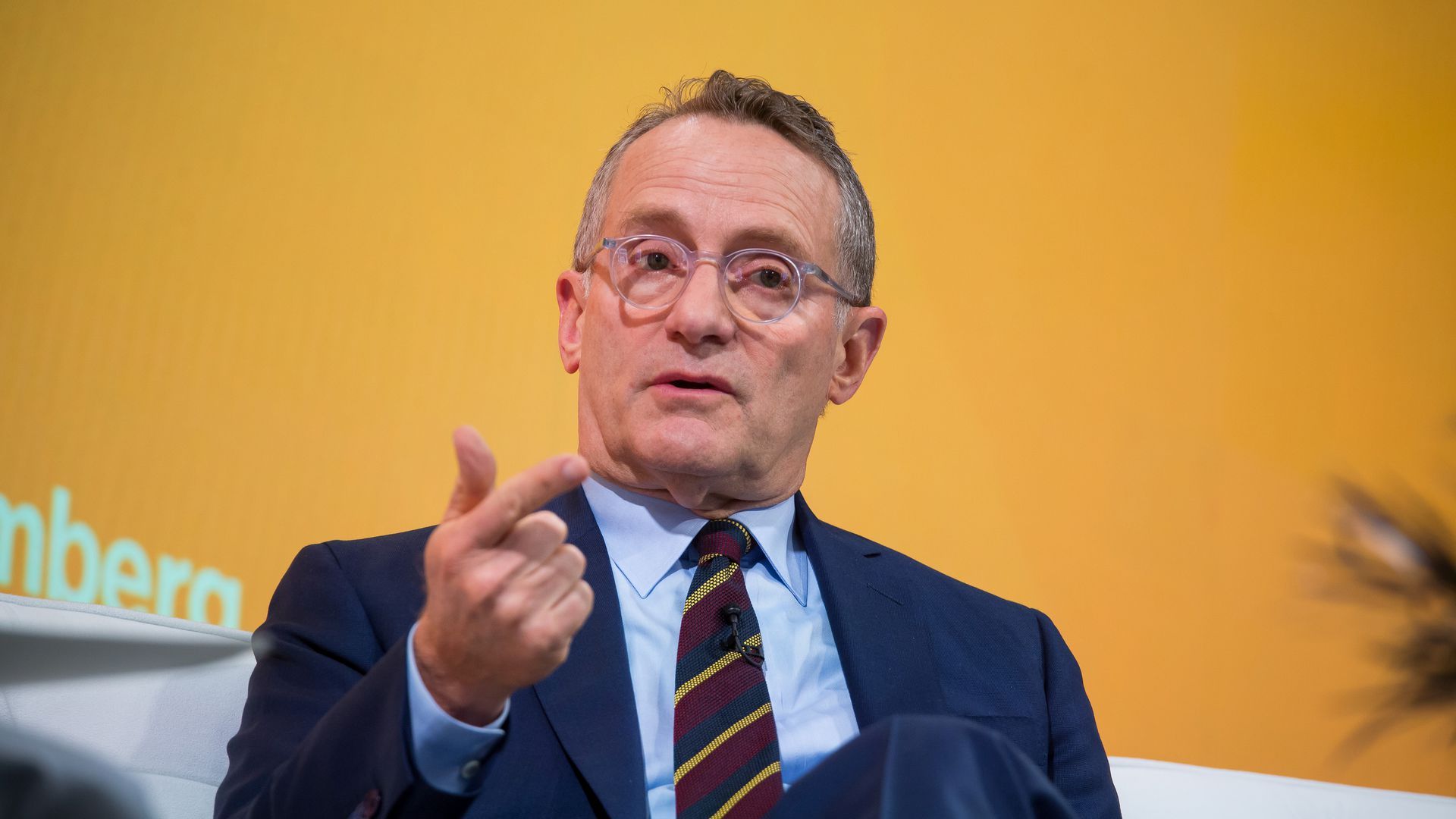 Turn on the TV any time these days, and you may hear someone sounding pretty certain about their view on the direction of inflation. That someone won't be Howard Marks, veteran investor and billionaire co-founder of hedge fund Oaktree Capital.
Driving the news: Marks admits he doesn't know what's next for inflation. And he says in a memo that investors should put little weight in forecasts about the economy because he's "convinced the macro future isn't knowable."
Why it matters: The outlook for inflation is probably the most hotly debated topic in markets right now. Marks acknowledges that the chance of persistent inflation is among many risks that could lead to a market correction.
Catch up quick: Many, including Fed chair Jerome Powell, argue that elevated levels of inflation are transitory.
Others believe it's much more long-lasting and may warrant the Fed to tighten monetary policy soon.
What he's saying: In the memo, Marks examines whether inflation will prove transitory or permanent at great length and he concludes: "it's impossible to know the answer."
"[T]he truth is that we know very little about inflation including its causes and cures," he writes. "That makes life tough for investors at the moment, because inflation and its impact on interest rates constitute the most important wildcards."
"It may be hard to admit — to yourself or to others — that you don't know what the macro future holds, but in areas entailing great uncertainty, agnosticism is probably wiser than self-delusion."
The bottom line: It doesn't make sense to cut back on market exposure based on inflation predictions that may — or may not — come true, Marks writes.
"The most important rule in investing is that we should commit for the long run, remaining fully invested unless the evidence to the contrary is absolutely compelling."
Go deeper