Sen. Lindsey Graham tests positive for COVID-19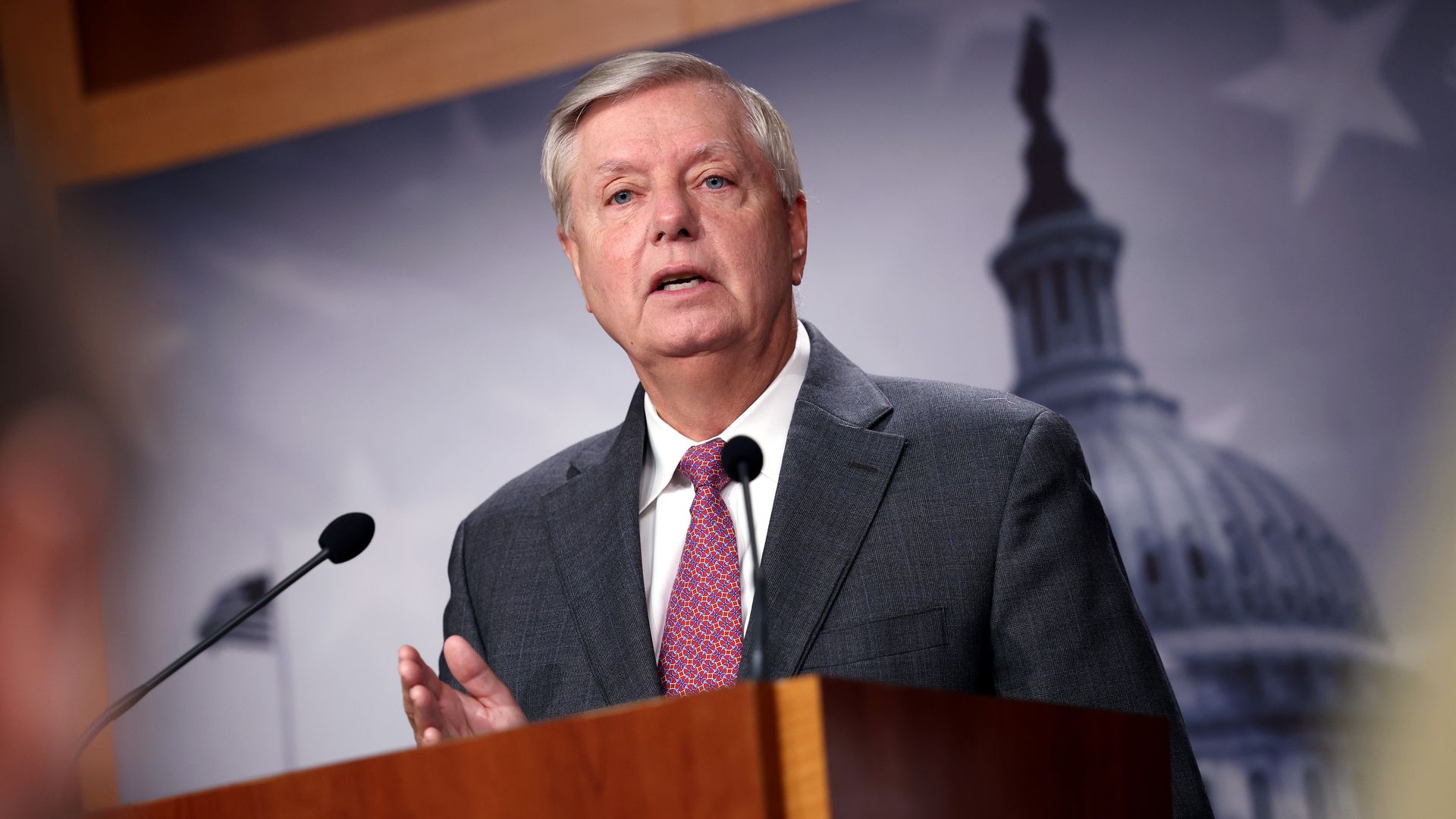 Sen. Lindsey Graham (R-S.C.) said Monday that he has tested positive for COVID-19, despite being vaccinated.
Why it matters: Graham emphasized that the mildness of his symptoms is due to being vaccinated. If he had been unvaccinated his symptoms would be "far worse," he said.
The latest: It appears that Graham may have exposed a number of other senators to the virus this weekend after he attended a weekend get-together hosted by Sen. Joe Manchin (D-W.Va.) on the latter's houseboat, CNN reports.
"Sen. Manchin is fully vaccinated and following the CDC guidelines for those exposed to a COVID-positive individual," a Manchin spokeswoman told CNN.
Sens. Mark Kelly (D-Ariz.) and Jacky Rosen (D-N.V.) were also at the bipartisan gathering and are now following CDC guidelines for persons exposed to a COVID-positive individual, reports Business Insider.
Sens. Catherine Cortez Masto (D-N.V.), John Thune (R-S.D.), and Chris Coons (D-Del.), all of whom are fully vaccinated, also attended the boat gathering. Thune has already received his test results and tested negative for COVID-19.
Senate Democrats have gone back to holding virtual meetings in light of the news of Graham's positive test.
The big picture: Graham received the coronavirus vaccine in December 2020 and has advocated for his constituents to get inoculated.
Graham said he began experiencing flu-like symptoms on Saturday and visited his doctor Monday morning.
He described his symptoms as mild and confirmed that he will quarantine for 10 days.
"I am very glad I was vaccinated because without vaccination I am certain I would not feel as well as I do now," he wrote. "My symptoms would be far worse."
Of note: Despite the attention given to them, "breakthrough" COVID-19 cases remain exceedingly rare.
Less than 0.1% of vaccinated Americans tested positive for COVID-19 and those who do tend to experience a less severe bout of the virus than the unvaccinated.
Go deeper