Tourists forced to evacuate Turkey as wildfires rage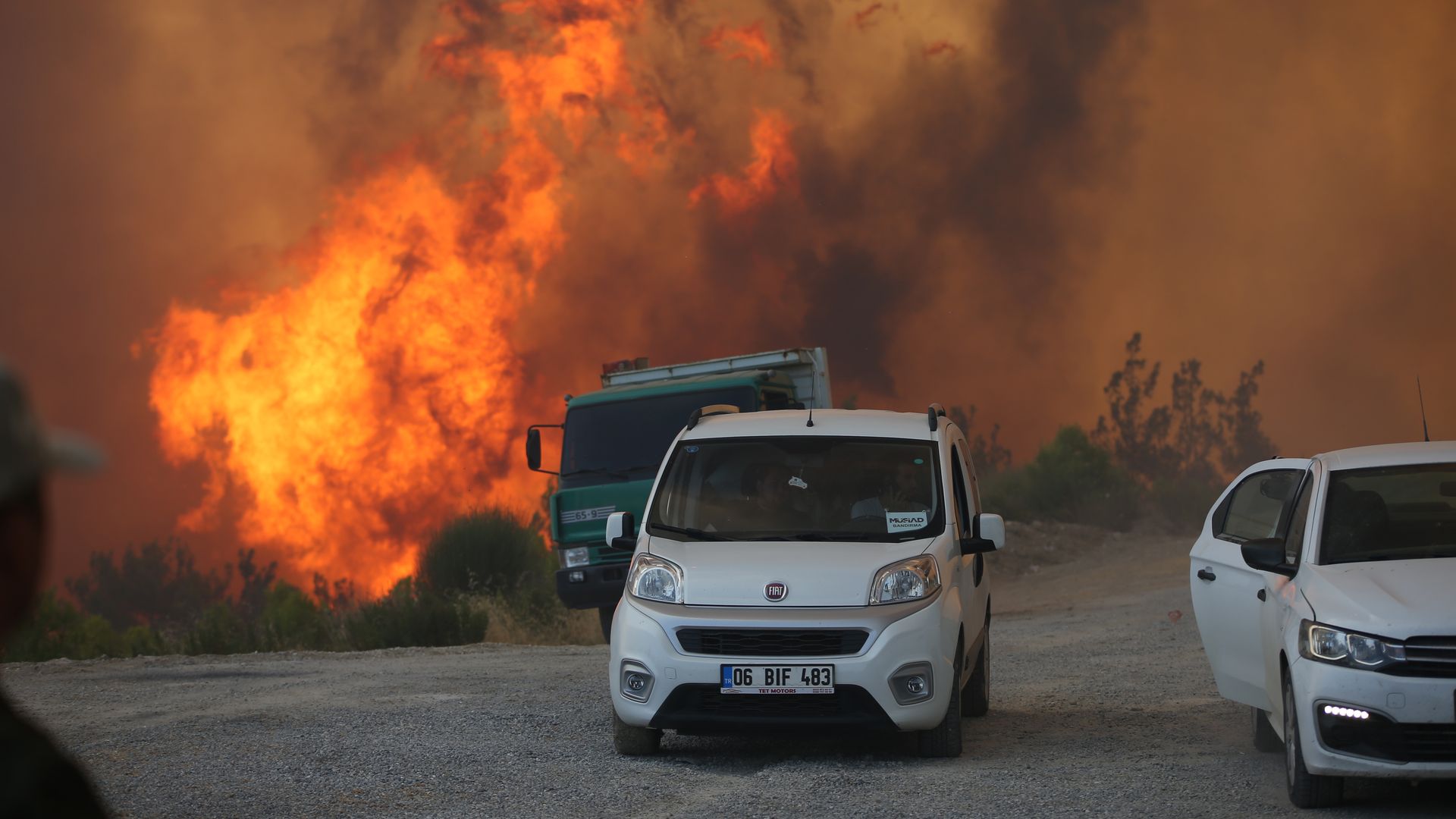 Thousands of tourists in Turkey were forced to evacuate Sunday after wildfires, which erupted last Wednesday, encroached on popular travel destinations, NBC reports.
Why it matters: More than 100 wildfires broke out near southern and western Turkey this week, with at least six people, including two firefighters, reported to have died in the fires.
Five fires remain active near the coastal cities of Antalya and Mugla, per NBC.
Turkish President Recep Tayyip Erdogan visited affected areas on Saturday, later saying the Turkish government would help cover rent for those impacted by the fires.
What they're saying: "We cannot do anything beyond wishing the mercy of God for the lives we have lost but we can replace everything that was burned," Erdogan said, per NBC.
"We will continue to take all necessary steps to heal our nation's wounds, compensate for its losses, and improve its opportunities," Erdogan continued, per Aljazeera.
In photos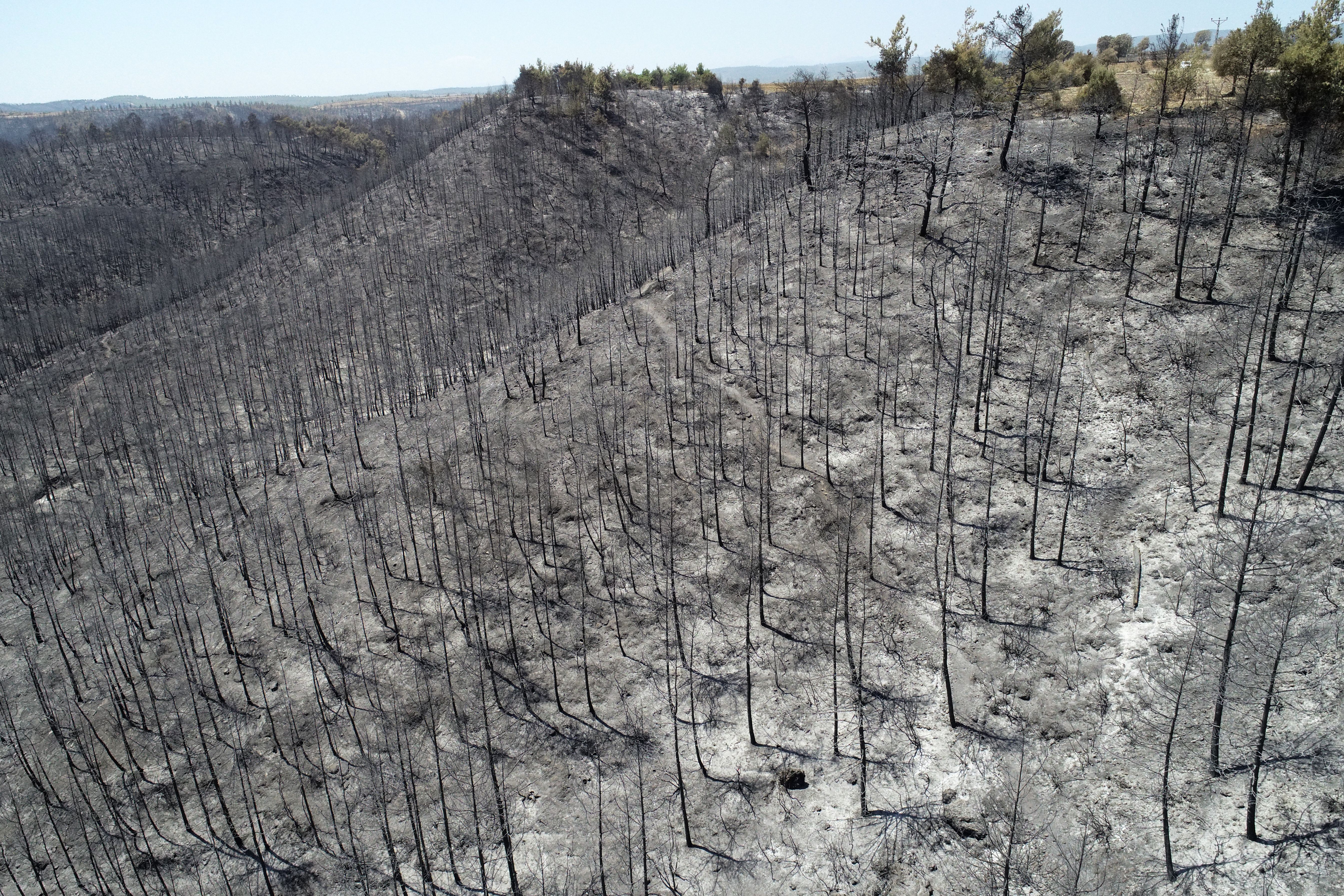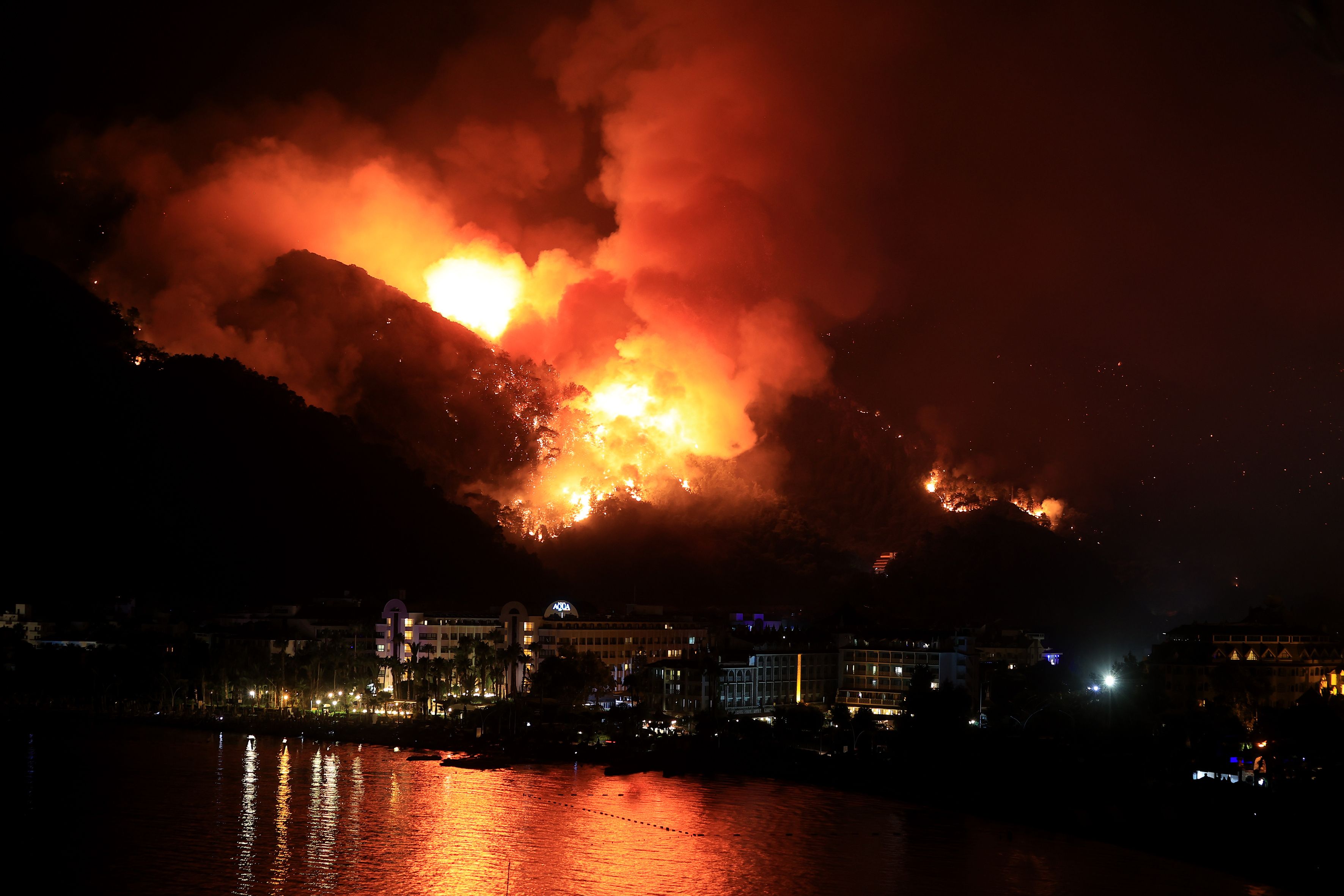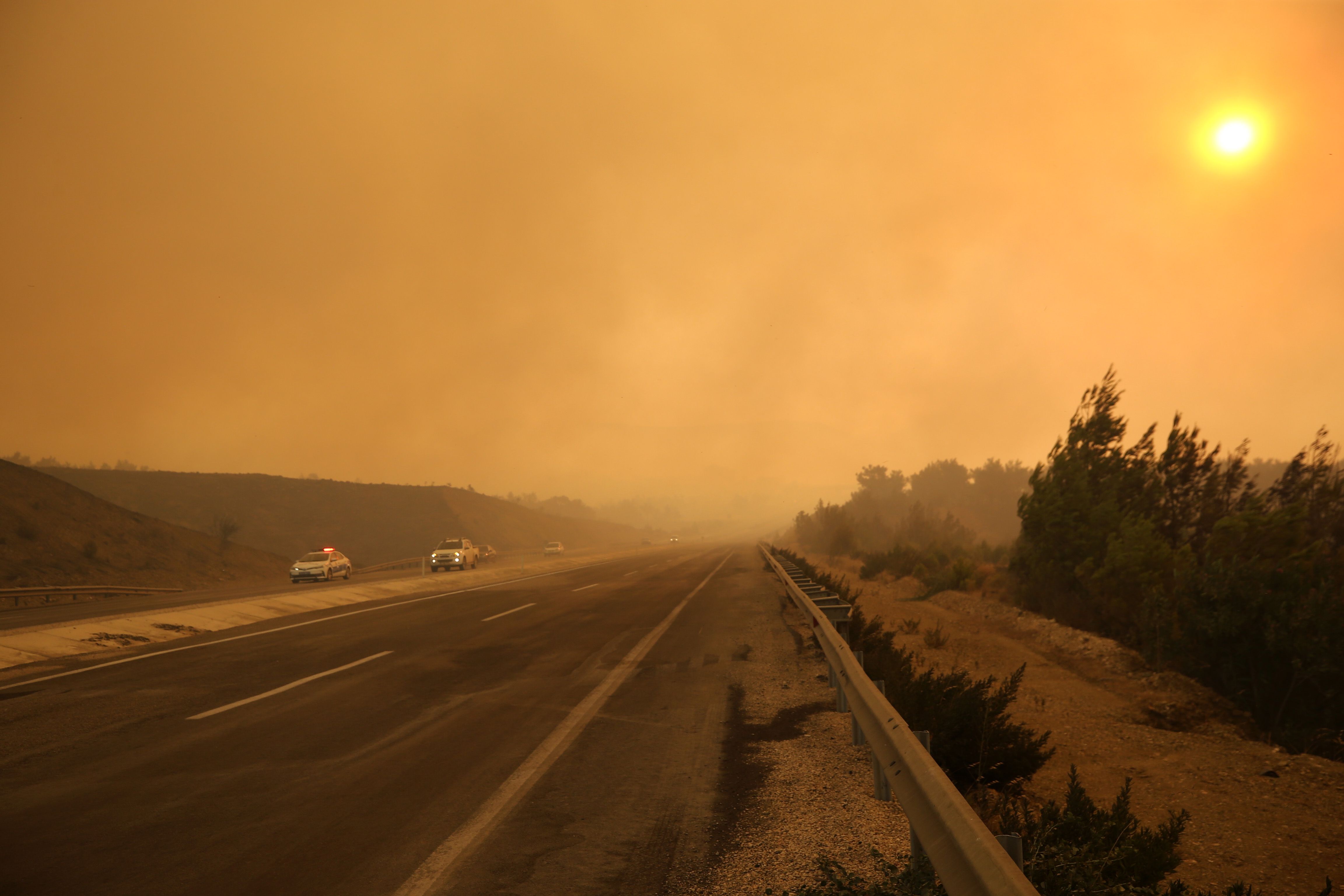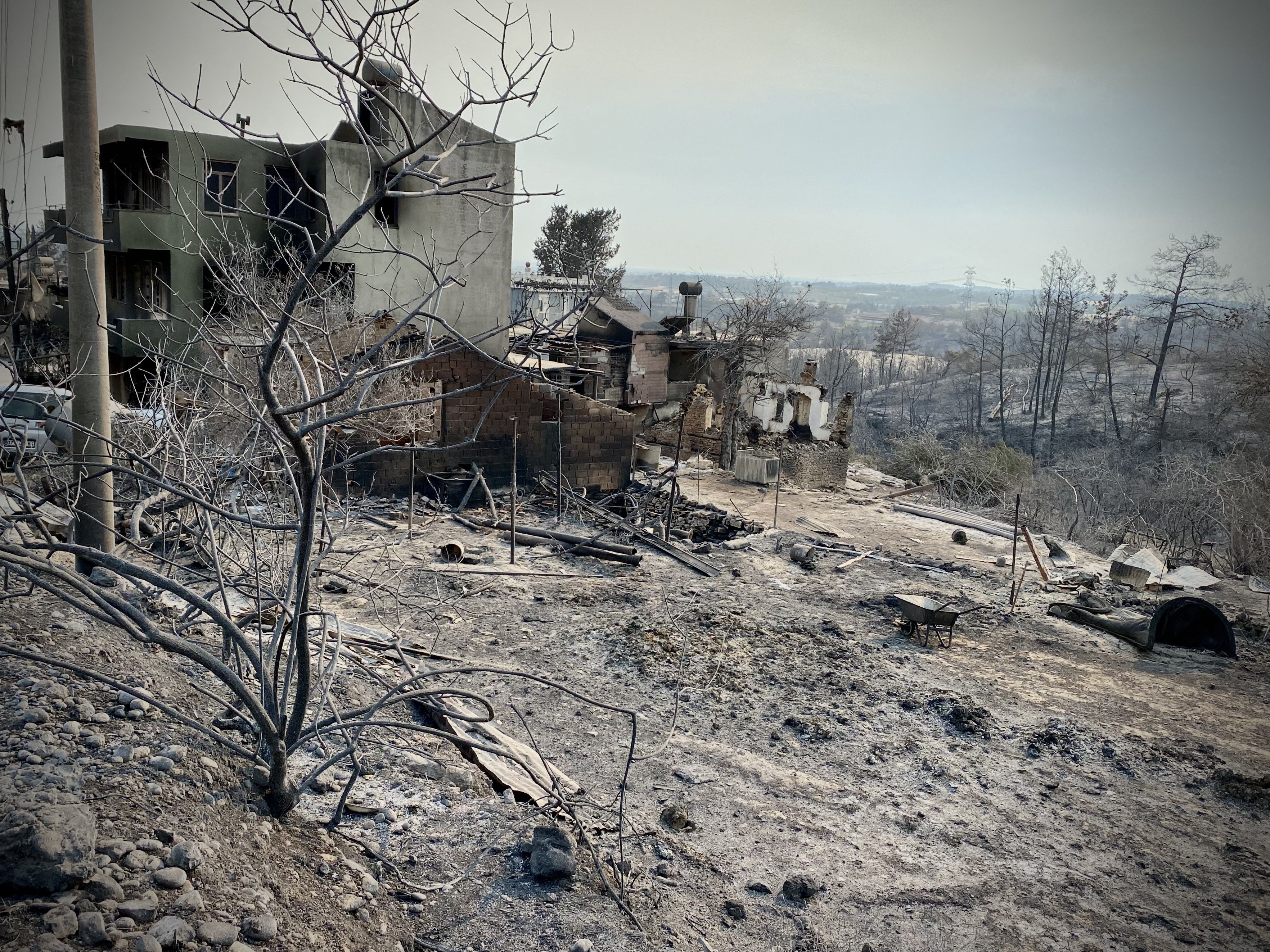 Go deeper