New Zealand Prime Minister apologizes for 1970s immigration raids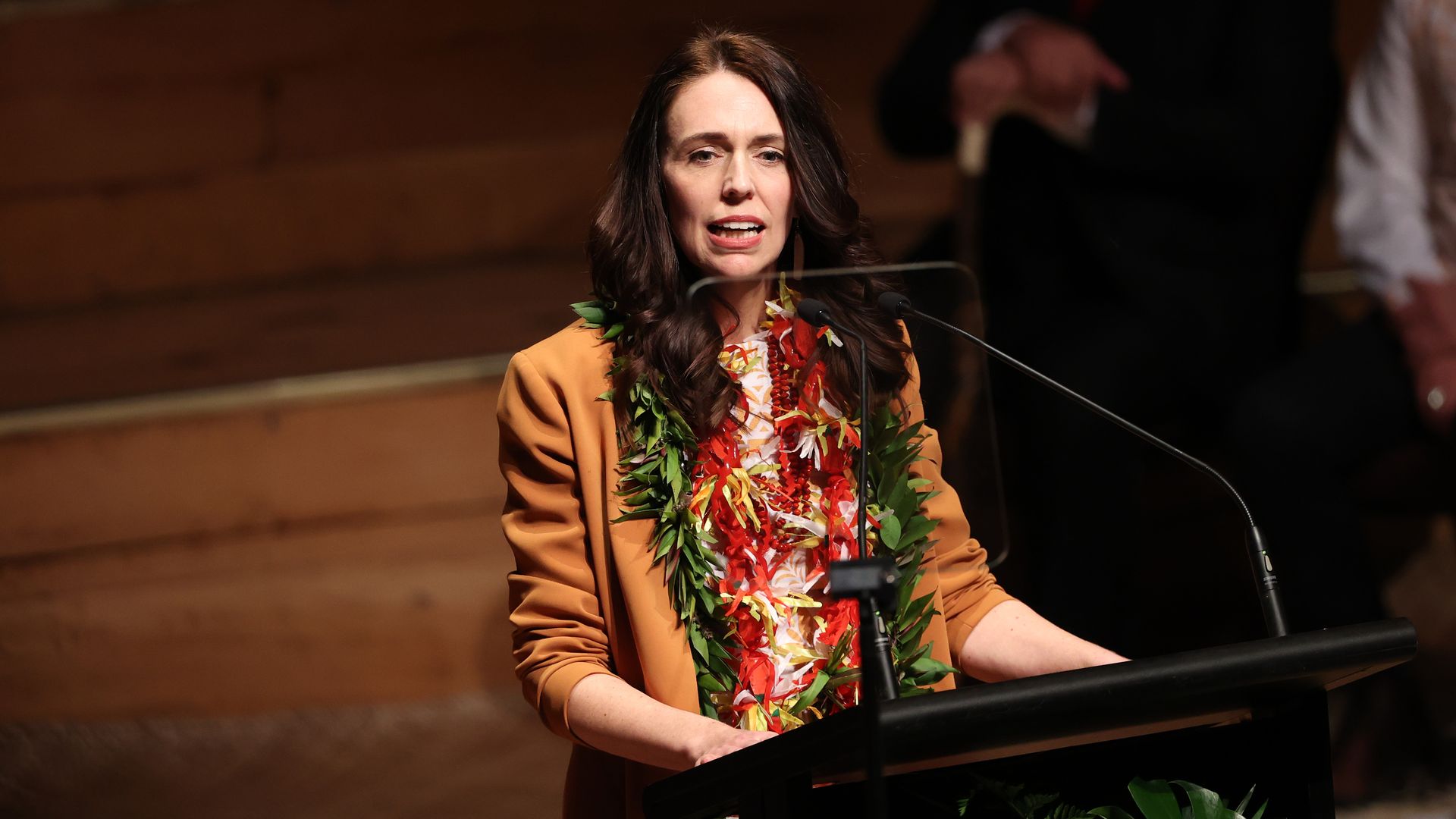 New Zealand Prime Minister Jacinda Ardern issued a formal apology Sunday for immigration raids targeted the country's Pacific Islanders in the 1970s.
State of play: During the "Dawn Raids" of the 1970s, police, often accompanied by dogs, would burst into homes in the early hours of the morning to find and deport people who had overstayed their visas, writes Al Jazeera.
Pacific Islanders represented a third of visa overstayers but comprised 86% of those prosecuted for deportation, per Al Jazeera.
Catch up quick: In the aftermath of World War II, New Zealand welcomed thousands of Pacific Islanders on temporary visas because the country needed workers.
The raids, which lasted from 1974 to 1976, were spurred on by an economic downturn that prompted some New Zealanders to see "migrants as jeopardising [sic] their financial security and quality of life," Arden said during a speech in Auckland Sunday.
The big picture: "Today, I stand on behalf of the New Zealand government to offer a formal and unreserved apology to Pacific communities for the discriminatory implementation of the immigration laws of the 1970s that led to the events of the Dawn Raids," Ardern said.
"The Government expresses its sorrow, remorse, and regret that the Dawn Raids and random police checks occurred and that these actions were ever considered appropriate."
The government will offer $1.5 million worth of academic education and vocational scholarships to Pacific communities, the government announced in a press release.
It will also offer nearly $700,000 in short-term training course scholarships to delegates from Samoa, Tonga, Tuvalu, and Fiji, and offer additional resources to schools to teach the history of the raids.
Go deeper