Poland grants humanitarian visa to Belarus sprinter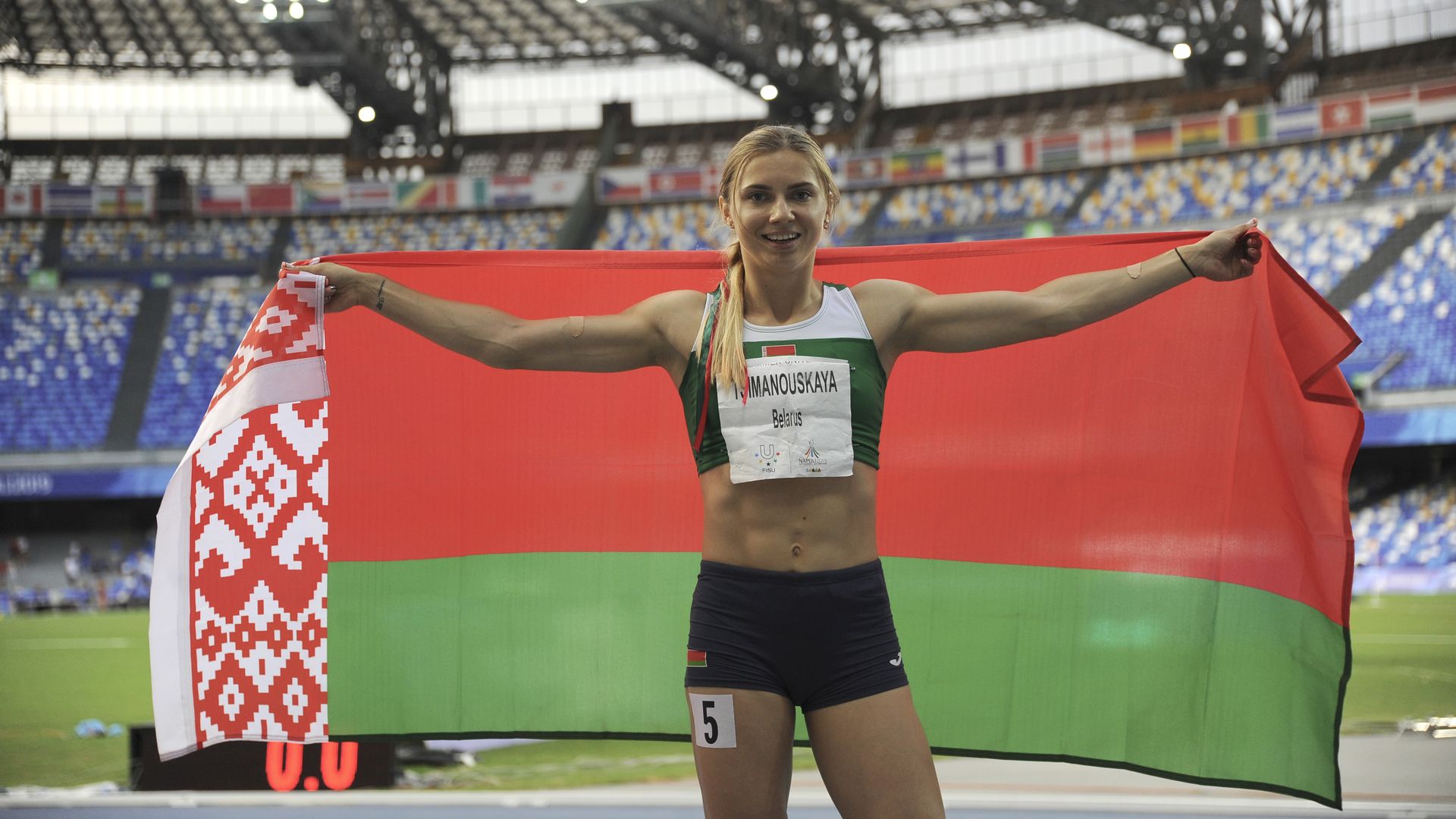 Poland has granted a humanitarian visa to Belarusian Olympian Krystsina Tsimanouskaya, who claims she was taken to the Tokyo airport against her will after criticizing Belarusian coaches, Poland's deputy foreign minister confirmed Monday.
The latest: An activist group called the Belarusian Sport Solidarity Foundation told AP that it had bought Tsimanouskaya a ticket to Warsaw for Aug. 4.
The governments of Poland and the Czech Republic had offered to help the 24-year-old sprinter, who refused national team orders to board a flight home after Belarus officials took her to Tokyo's Haneda airport Sunday following her criticism of Belarusian coaches, per Reuters
Tsimanouskaya spent the night in an airport hotel. IOC spokesperson Mark Adams said she's "safe and secure" and that the IOC has requested Belarus' National Olympic Committee (NOC) provide a full written report on the matter.
Driving the news: The athlete appealed to the International Olympic Committee for help in a video originally posted to Telegram, saying Belarus' team officials were trying to force her to leave the country without her consent ahead of her racing events next week.
Tsimanouskaya sought help from the Japanese police at the airport and did not board the flight out of the country. She told Reuters, "I will not return to Belarus."
The big picture: Tsimanouskaya was due to race in the 200-meter heats on Monday and the 4x400 relay on Thursday.
The athlete said her removal from the team came after she took to Instagram to criticize "the negligence of our coaches," according to NBC News.
She added that she had been added to the 4x400 relay, an event she did not train for, after already arriving in Tokyo, when several other teammates dropped out due to insufficient doping tests, reports the Washington Post.
What they're saying: The NOC said in an official comment Sunday that Tsimanouskaya had been removed from the team due to her "emotional and psychological state," per WashPost.
Tsimanouskaya then reposted the comment on her own social media, writing "this is a lie."
Editor's note: This article has been updated with new details throughout.
Go deeper