U.S. men's soccer team files brief supporting women's equal pay fight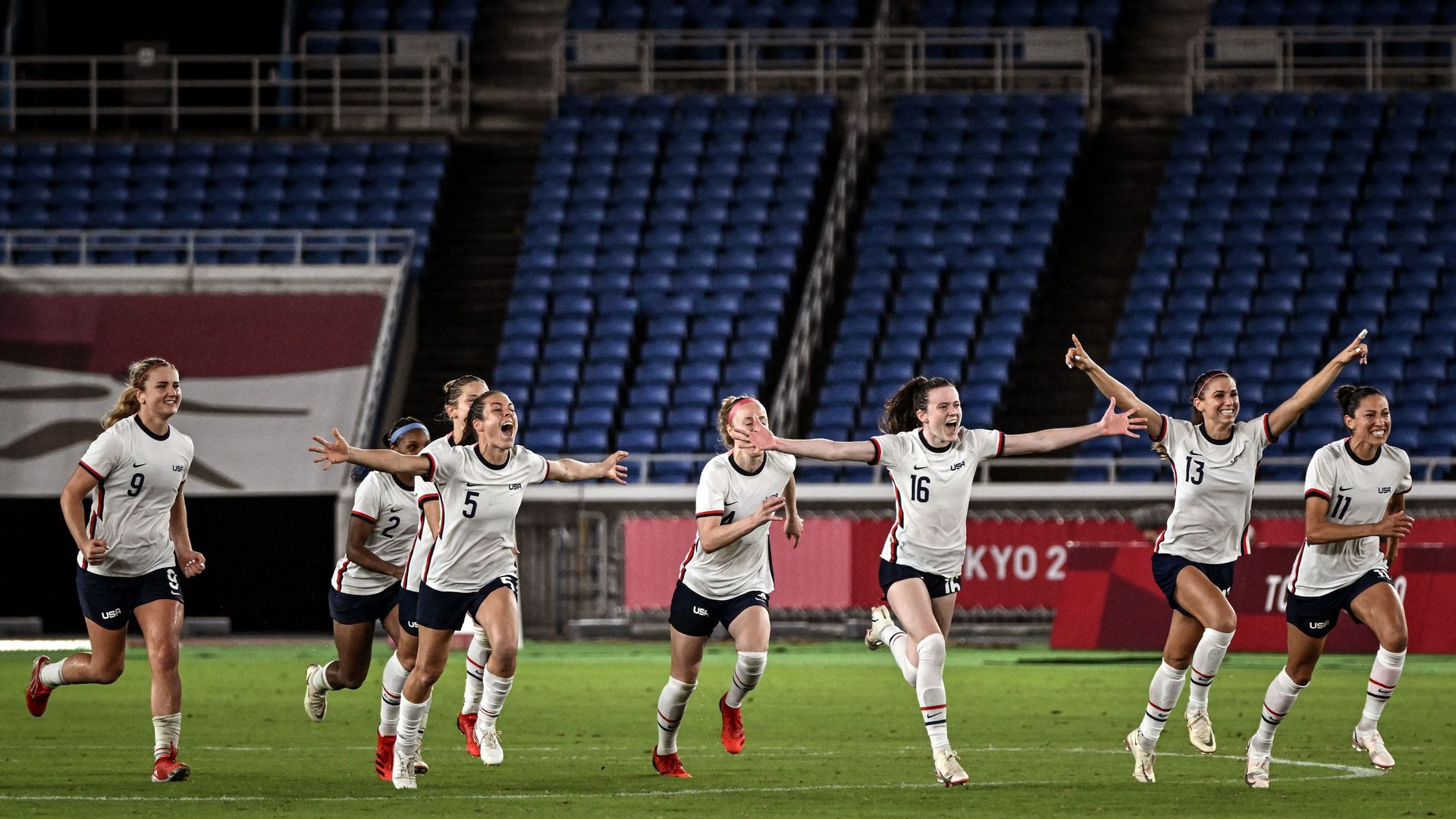 The U.S. men's national soccer team filed an amicus brief on Friday in support of the women's team's appeal against the U.S. Soccer Federation for equal pay.
Driving the news: Lawyers for the men's team argued that U.S. Soccer "has treated the women's national team players as second-class citizens, discriminating against the women in their wages and working conditions and paying them less than the men's national team players."
"The women deserved better from the Federation — and a lot more money," the men's team's brief said.
U.S. Soccer maintained that they will work with both teams "to equalize FIFA prize money and chart a positive path forward to grow the game both here at home and around the world," per a statement.
"U.S. Soccer is firmly committed to equal pay, just as the members of our senior national teams are," U.S. Soccer said.
In addition to the brief filed on behalf of the players association for the men's national team, the Equal Employment Opportunity Commission, the National Women's Law Center and the Institute for Constitutional Advocacy and Protection also filed amicus briefs on Friday in support of the women's team.
"We are grateful to have the support of the U.S. Government for equal pay and the important recognition that the women players must be paid equally," spokeswoman for the women's team Molly Levinson said about the EEOC brief.
Catch up quick: The U.S. women's team filed an opening brief earlier this month with the Ninth Circuit Court of Appeals, seeking to reverse a prior district court decision.
The brief asks that the case be sent back to district court to be heard by a jury.
The big picture: The high-profile court battle ensues in the backdrop of the U.S. women's soccer team's quest to win a fifth Olympic gold medal. The U.S. team beat the Netherlands in a penalty kick shootout on Friday.
Go deeper: U.S. women's soccer team beats Netherlands, moves on to Olympic semifinals
Go deeper