Trump's tax returns must be released to Congress, DOJ says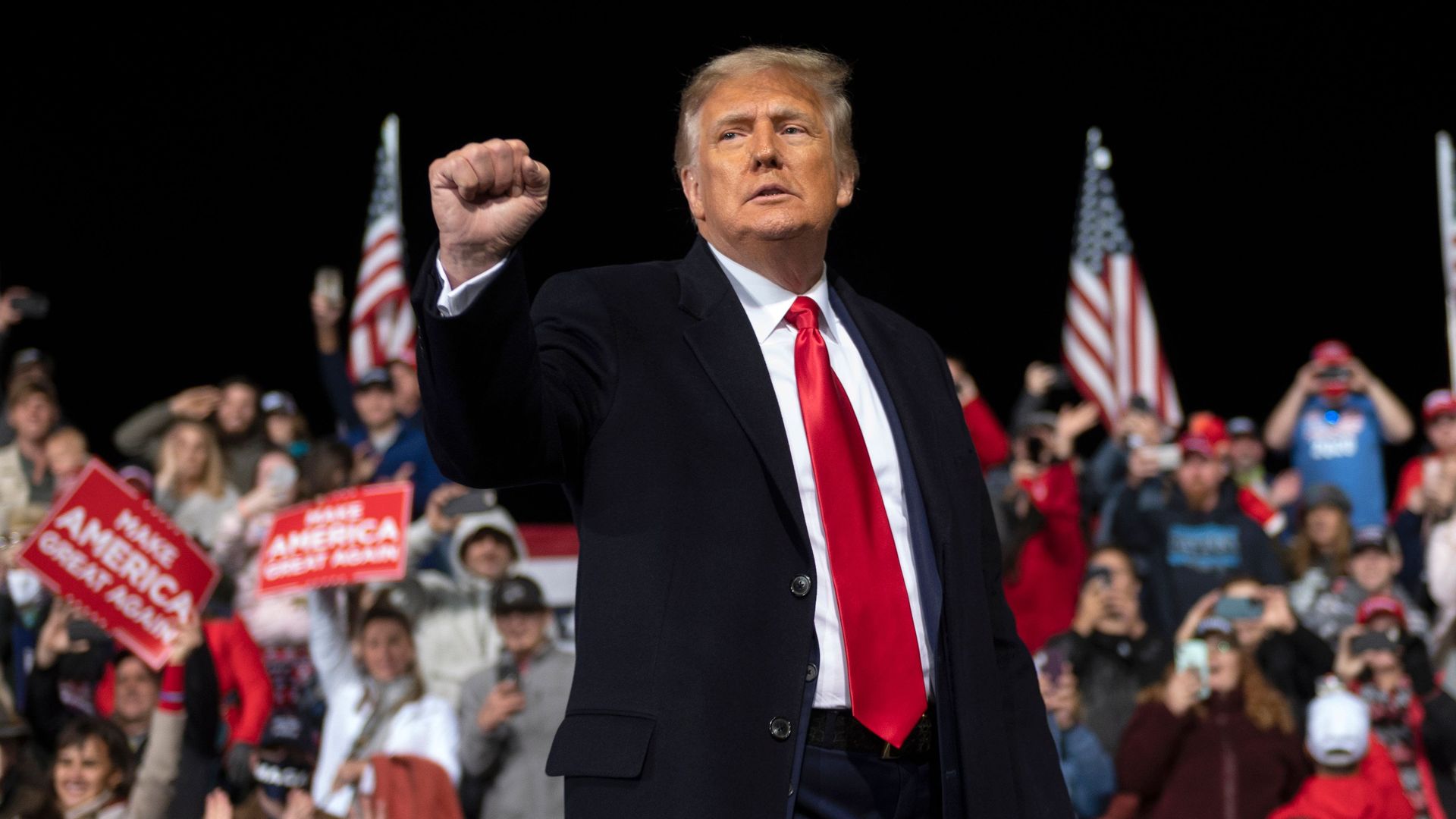 The Treasury Department "must" release former President Trump's tax returns to the House Ways and Means Committee, the Department of Justice said in a memo Friday.
The big picture: The DOJ memo comes after a long dispute between the committee, which first sought to obtain the former president's returns two years ago, and Trump, who fought to keep his finances private.
What they're saying: The DOJ said in a memo to the Treasury Department that the House committee provided a "legitimate legislative purpose" to gain access to Trump's returns.
"The statute at issue here is unambiguous: 'Upon written request' of the chairman of one of the three congressional tax committees, the Secretary 'shall furnish' the requested tax information to the Committee," the memo said.
"We conclude that the Secretary must comply with the Ways and Means Committee's June 16, 2021 request pursuant to 26 U.S.C. § 6103(f)(1) to furnish the Committee with the specified tax returns and related tax information," per the memo.
It is unclear if Trump will attempt to block the release, per the Washington Post.
Go deeper