UN: Dearth of food in Ethiopia's war-torn Tigray could leave 400,000 in famine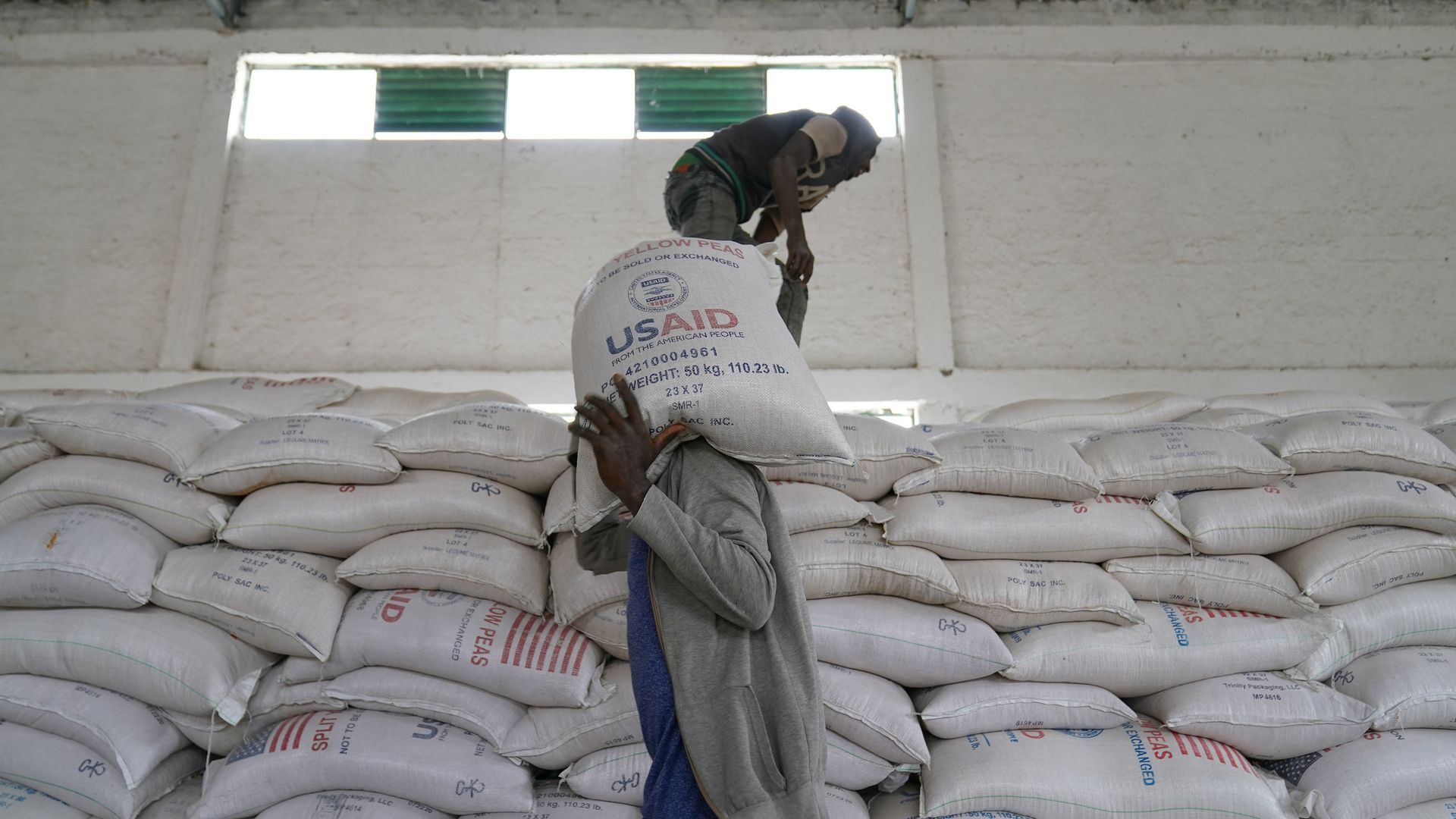 The UN World Food Programme expects to run out of food in Ethiopia's war-ravaged region on Friday, CNN reports.
Why it matters: Violence in Tigray has led to thousands of deaths, forcing roughly two million people to flee their homes and over five million to rely on emergency food aid. The shortfall will leave "400,000 people on the verge of famine," the agency told CNN.
The assessment comes one week after forces from Tigray attacked the neighboring Afar region.
It takes 100 trucks per day to reach everyone in need in Tigray, according to WFP Chief David Beasley. Nearly 200 trucks carrying food and other supplies were stuck in Afar earlier this week.
Roads between Afar and Tigray were blocked due to security reasons, per CNN. No food trucks have been allowed into Tigray for two weeks.
What they're saying: "Our worst fears about the health and wellbeing of children in that conflicted region of northern Ethiopia are being confirmed," UNICEF spokesperson Marixie Mercado said in a statement to CNN.
More than 100,000 children in Tigray could suffer severe life-threatening malnutrition in the next year, UNICEF estimated on Friday. That's a tenfold increase compared to the average annual figure, per CNN.
"This malnutrition crisis is taking place amid extensive, systematic damage to the food, health, nutrition, water and sanitation systems and services that children and their families depend on for their survival," Mercado added. "Reversing the nutrition, health, water and food security catastrophe requires a massive scale-up of humanitarian assistance."
The big picture: The Food and Agriculture Organization, UNICEF, WFP warned of the possibility of famine in the region last month.
The three UN agencies emphasized the severity of the situation in Tigray, noting that "famine" is only reserved for areas in which at least 20% of households face an extreme lack of food, at least 30% of children suffer from acute malnutrition and two people for every 10,000 die each day due to starvation or malnutrition and disease.
Go deeper