Team USA fencers wear pink masks to protest teammate accused of sexual misconduct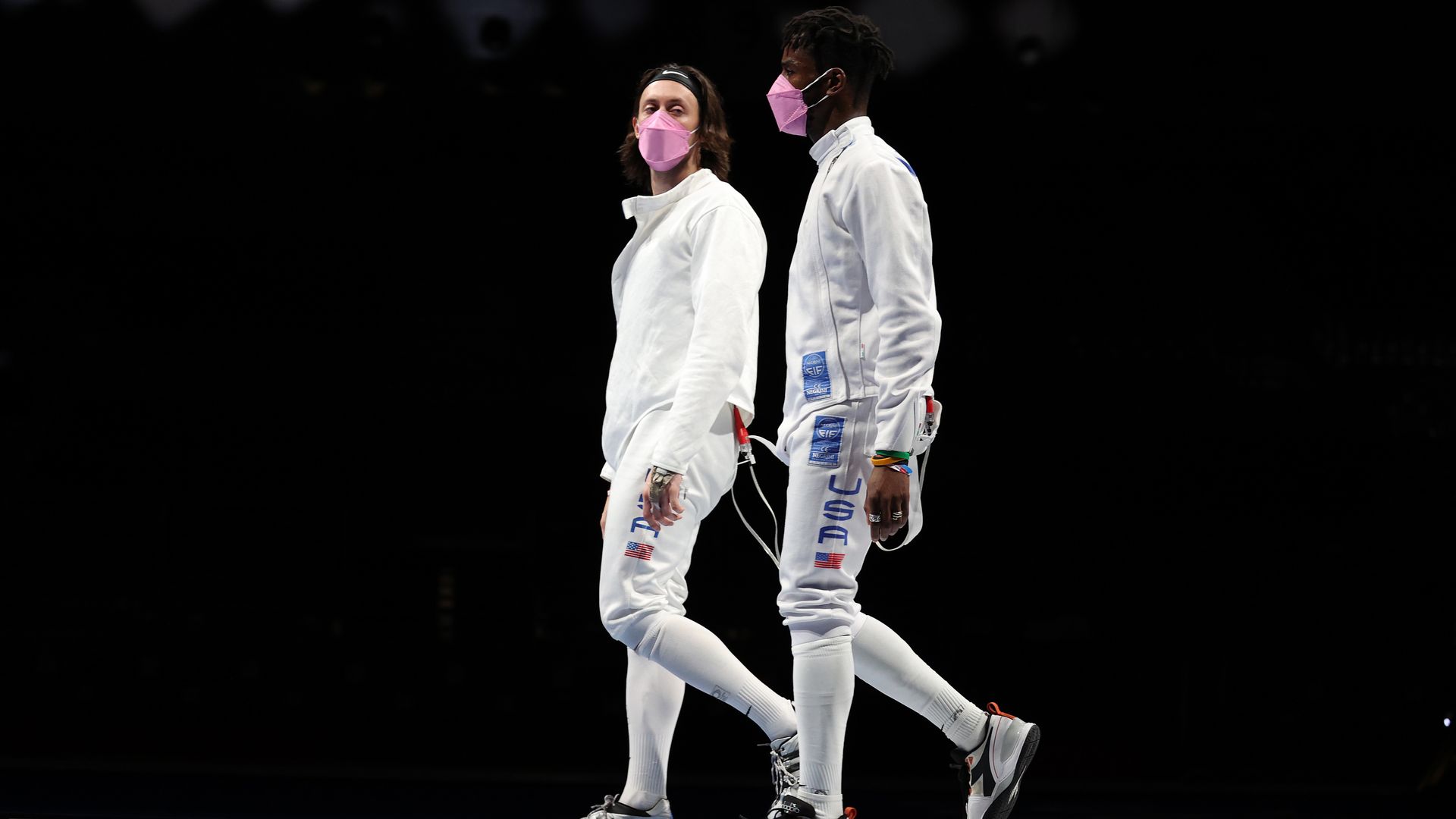 Three members of Team USA's men's fencing wore pink masks in their matchup against Japan on Friday in support of sexual assault victims amid allegations their teammate is guilty of sexual misconduct.
The big picture: The fourth fencer, Alex Hadzic, has been accused of sexual misconduct by multiple women, and did not wear a pink mask.
Hadzic didn't compete Friday, but his teammates fell to Japan, 45-39, for a ninth place finish. Hadzic was initially suspended by the U.S. Center for SafeSport but he appealed the suspension and won to join Team USA as an alternative.
USA Fencing has objected to Hadzic's presence in Tokyo, with CEO Kris Ekeren sending an email to Hadzic, per USA Today.
"Team athletes have expressed concerns for their safety and well-being arising from your presence, which they say are likely to adversely affect their mental and emotional abilities to prepare and compete at the highest levels required for success in the Olympic Games," the email read.
Go deeper