South leads surge of hospitalizations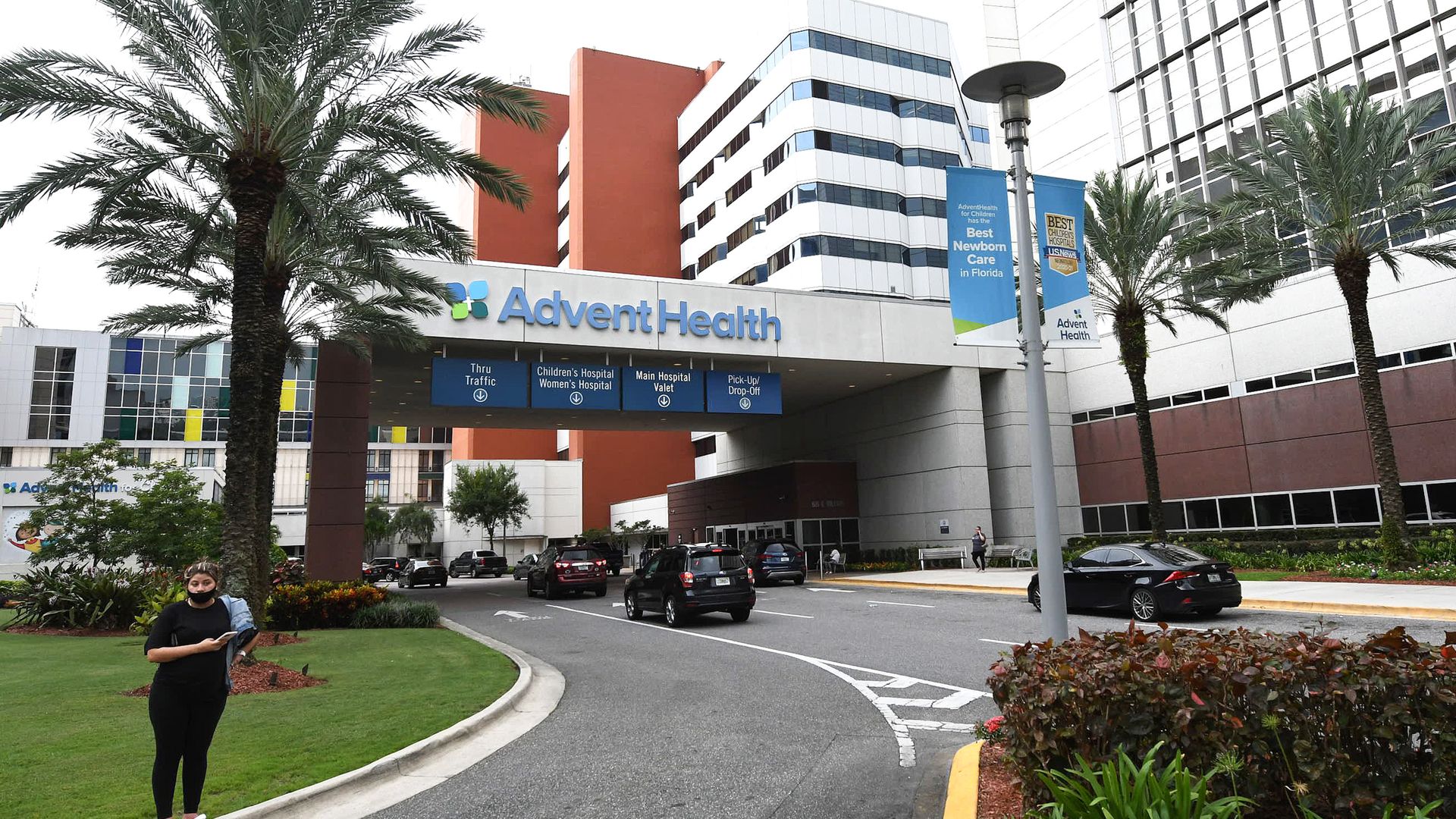 Coronavirus hospitalizations in the South are once again surging — in some cases to levels near or above their previous records.
Why it matters: Overwhelmed hospitals, especially paired with staffing shortages, cause whole communities to suffer.
By the numbers: More than 5,400 coronavirus patients were admitted to the hospital on average during the week of July 21-27, according to the CDC, a 46% increase over the week prior.
CDC Director Rochelle Walensky told Congress in a briefing yesterday that hospitalizations are at about the same level they were this time a year ago — well before we had a vaccine.
What's happening: State health officials say nearly all hospitalized coronavirus patients are unvaccinated.
States in the South and Midwest — including Louisiana, Texas, Florida and Missouri — make up more than half of the country's hospitalizations.
Florida has the largest outbreak in the country, and has the highest seven-day average of cases since the state's previous peak in January.
Less than 49% of the state's population is fully vaccinated, per HHS.
Some hospitals are swamped. AdventHealth in Central Florida, for example, announced Thursday that it has about 1,000 coronavirus patients hospitalized, the highest it's ever admitted at once.
Louisiana is experiencing hospitalization rates that it hasn't seen since March 2020, Joseph Kanter, the state's health officer, said on a call with reporters on Thursday.
"We didn't think this far into the pandemic that we would be right back here. It feels like we never left, unfortunately," he said.
What's next: Vaccination is the best way to reverse the alarming uptick in hospitalizations, several health officials told Axios.
Luckily, some hotspots are seeing a spike in vaccination appointments.
Go deeper