Blinken: Russia will "force" State to fire 182 local embassy, consulate workers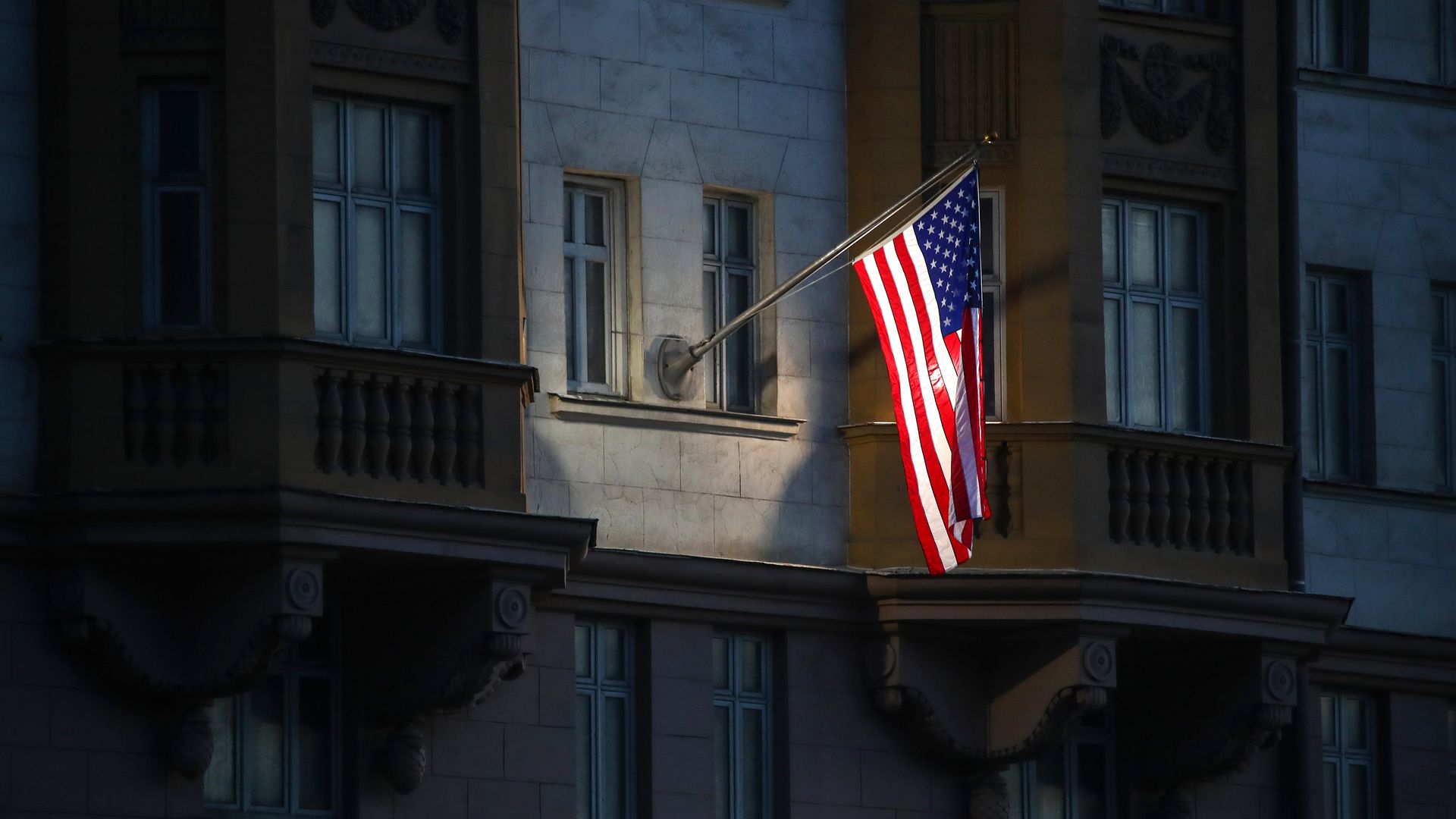 The United States has been forced to lay off more than 180 local employees and contractors at its embassy in Moscow and two consulates, Secretary of State Antony Blinken announced Friday.
Driving the news: "Starting in August, the Russian government is prohibiting the United States from retaining, hiring, or contracting Russian or third-country staff, except our guard force," Blinken said in a statement.
"We are deeply saddened that this action will force us to let go of 182 local employees and dozens of contractors at our diplomatic facilities in Moscow, Vladivostok, and Yekaterinburg."
"These unfortunate measures will severely impact the U.S. mission to Russia's operations, potentially including the safety of our personnel as well as our ability to engage in diplomacy with the Russian government," he noted.
Blinken said the United States regrets the directive's impact on workers but will adhere in order to pursue a "predictable and stable relationship with Russia."
The big picture: After the United States discharged some Russian diplomats earlier this year, the Russian government barred non-Americans from working at the United States' three diplomatic missions, the AP reports.
Go deeper