Hannah Roberts to make Olympic debut in new BMX freestyle category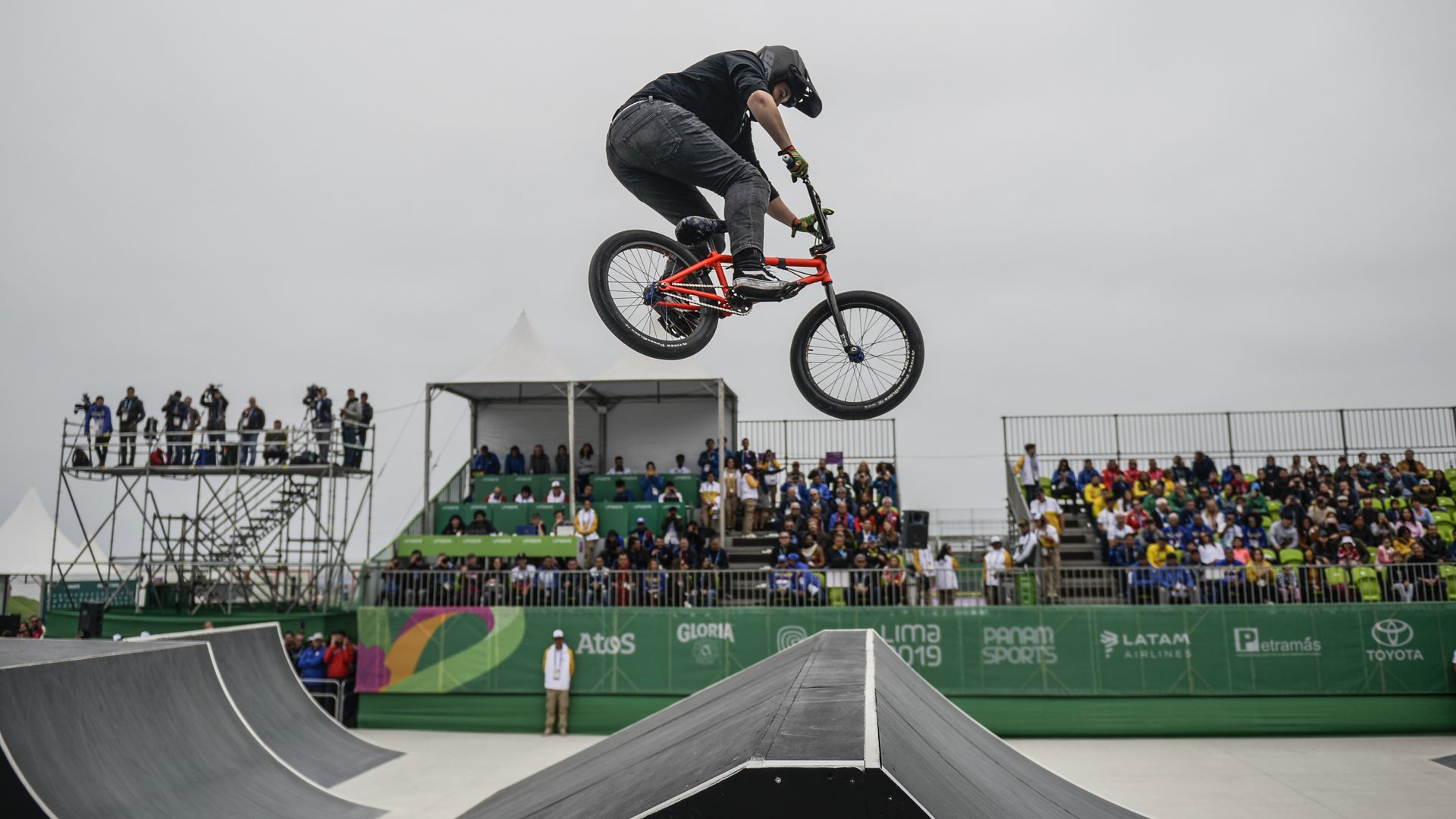 Hannah Roberts is making her Olympic debut in Tokyo, where she is looking to become the first woman to earn gold in the new BMX Freestyle category.
The big picture: The 19-year-old is the top-ranked rider in the world, with three of four world championships to her name. She is the favorite heading into this week's event.
Roberts began BMX at the age of nine, but nearly ended her career at 10 years old after fracturing her T4 vertebra from falling from a six-foot ramp, For The Win reports.
In the decade since she began riding, she has earned three world cup titles, won three world championships and earned a Pan American Games gold medal, per For The Win.
When to watch:
BMX freestyle seeding runs - July 30 at 9:10 p.m. ET
BMX freestyle finals - July 31 at 9:10 p.m. ET
What she's saying:
"To be the first announced and announced so early it was like all my hard work paid off and I was honored so it was cool," Roberts, who was first to qualify for the Olympic BMX freestyle event, told NBC News earlier this month.
"It's sad, it's hard that they can't be there," Roberts said about her family not being able to travel to Tokyo with her.
"I'm hoping this isn't my only Olympics. I told my parents, 'I'm going to work twice as hard so the next time there's an Olympics you guys can be there.' It just gives me more motivation to continue," Roberts said.
Go deeper: Full Axios Olympics coverage
Go deeper