First look: DNC kicks off host city competition for 2024 convention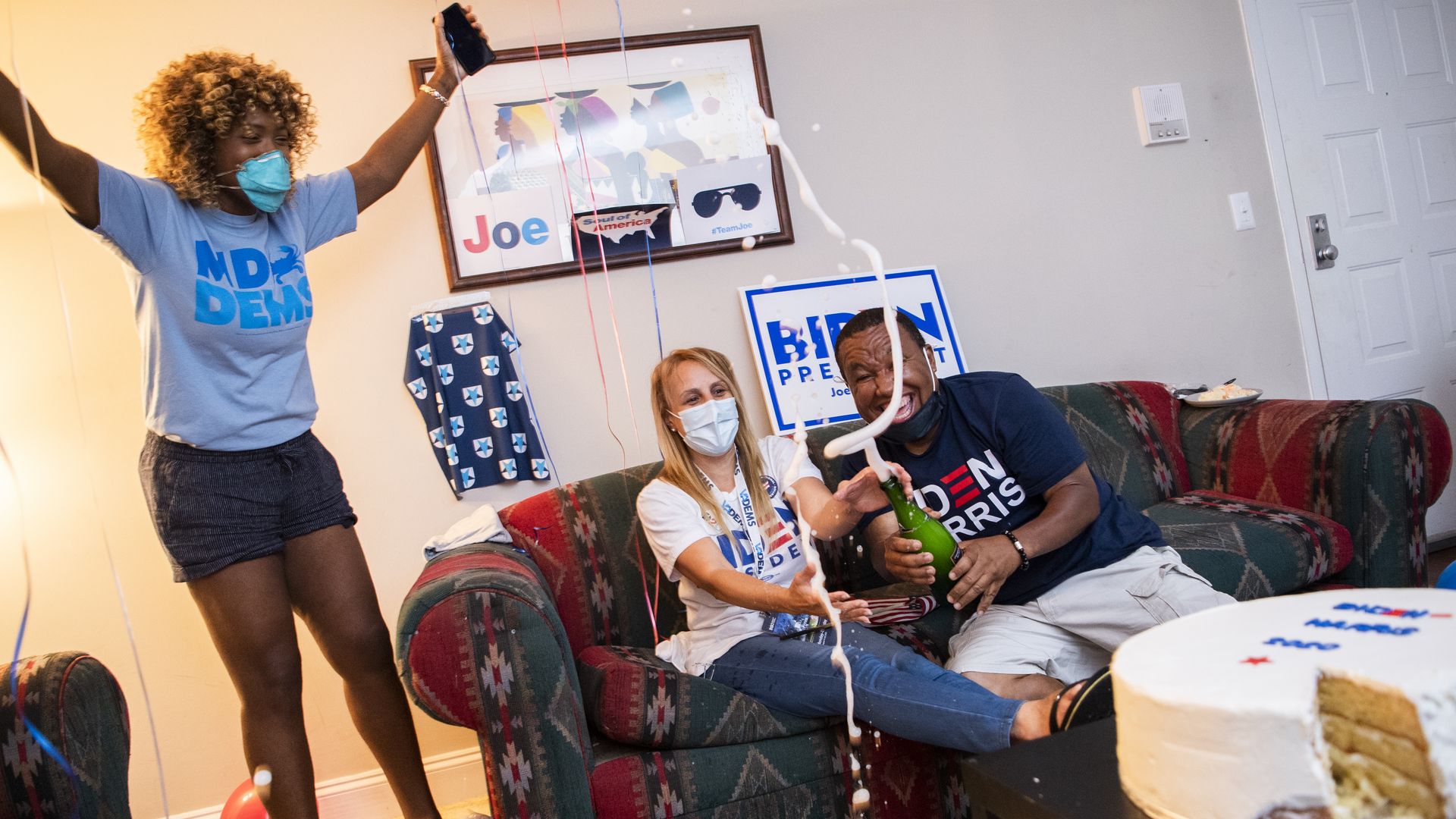 DNC Chair Jaime Harrison is delivering a letter to over 20 U.S. cities today, inviting them to apply to host the 2024 convention, Axios has learned.
Why it matters: The letter kicks off the DNC's convention planning in earnest. For a city, hosting a political convention is akin to a hosting the Olympics, albeit on a smaller scale.
In the letter, Harrison promises that acting as host can be an "economic boon" for the selected location, citing that past host cities have seen an economic impact of almost $150 million to $200 million.
Milwaukee, chosen last year as the host city, lost out on most of these economic benefits as supporters and delegates were advised not to travel to the city due to the coronavirus pandemic. In lieu of a live audience, voters tuned into the convention through the television or watch parties hosted by Joe Biden's presidential campaign.
The details: The process is beginning earlier this year, a DNC aide tells Axios. During the last selection process, the letter of interest wasn't circulated until March of 2018.
The DNC hopes cities will use the extra time to come up with "creative" proposals, particularly after what they believe was a successful, almost entirely virtual 2020 convention.
"We are open to exploring new approaches and are continuing to rethink the best way to hold our next convention," Harrison writes in the letter.
Go deeper