Unlocking your car's newest tech could require a subscription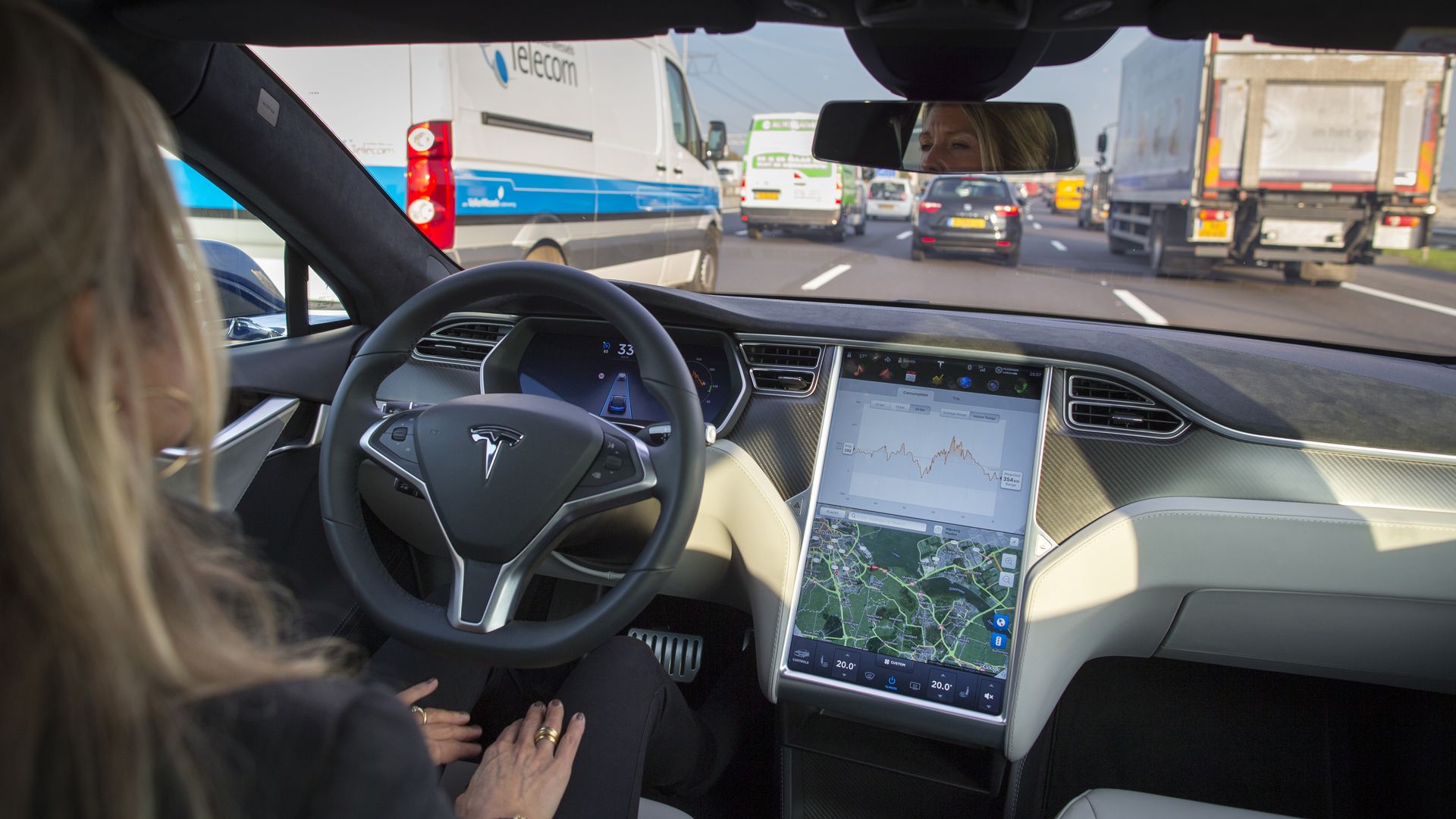 Car technology is changing fast — and getting more expensive. But a more affordable alternative for some buyers is subscribing only to the car features they want.
Why it matters: Automakers drool over the prospect of collecting recurring revenue from car owners, even as they roll out regular software improvements. And people who lease their vehicles, or trade them in frequently, could avoid spending thousands of dollars on cutting-edge tech they only get to use for a few years.
"If you can get somebody hooked on a subscription, then it's like Netflix," said Sam Abuelsamid, principal analyst at Guidehouse Insights. "You tend to keep paying for it whether you use the feature or not."
Driving the news: Tesla said recently it would let customers subscribe to its "Full Self-Driving" advanced driver assistance package for $199 a month, rather than paying $10,000 upfront.
The big picture: Subscription services dominate almost everything we consume today, whether it's video streaming, software or even meal kits. It's only a matter of time before mobility becomes a subscription service, too.
Automakers including Porsche, Volvo and GM's Cadillac brand have tried vehicle subscription schemes, with mixed success.
What's different now is that carmakers are offering subscriptions to individual features.
Mercedes-Benz will reportedly offer rear-wheel steering on its upcoming EQS electric sedan as a $575 annual subscription in Germany, writes The Drive.
BMW, which backed off a plan to charge $80 a year for Apple CarPlay, still enables certain features like heated seats and steering wheels to be unlocked via subscription fees.
Cadillac charges drivers $25 per month for its Super Cruise hands-free driving system after the three-year free trial expires.
What to watch: It all comes down to pricing. A survey by the automotive website Autolist found that most people were willing to pay just $11 to $25 a month for subscription features.
What they're saying: "Any given price is going to be wrong, so we'll just adjust it over time as we see the value proposition makes sense to people," Tesla CEO Elon Musk told investors this week.
"We need to make Full Self-Driving work in order for it to be a compelling value proposition. Otherwise, people are betting on the future."
My thought bubble: Musk's statement says as much about the state of Tesla's automated driving system as it does about the future of subscriptions.
Go deeper