Senate Dems' tricky climate infrastructure message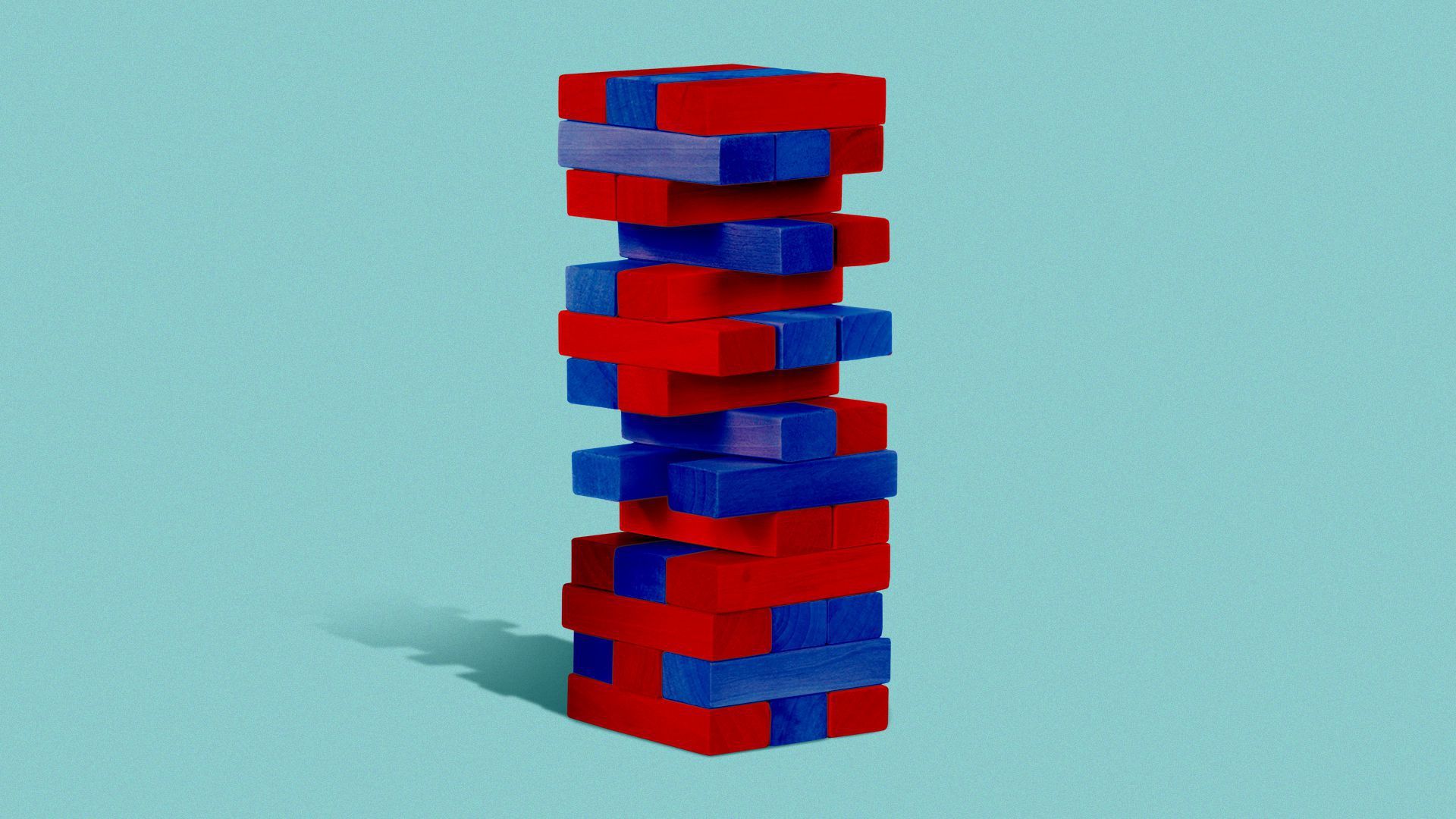 We now know more about the Senate's bipartisan infrastructure plan — and Democrats' tactical approach to the advancing package that has a suite of climate-related provisions.
Catch up fast: The Senate voted 67-32 to move the $1.2 trillion plan toward debate last night. Per a White House release it includes...
$73 billion in grid-related spending, including major transmission investments.
$7.5 billion to deploy electric vehicle charging infrastructure.
$39 billion in public transit spending, and $7.5 billion for zero- and low-emission buses and ferries.
$50 billion-plus for hardening infrastructure against climate change and cyberattacks.
The intrigue: OK, we still don't have bill text, but summaries in circulation — like the one posted here via Politico and this one via Sen. Bill Cassidy (R-La.) — describe climate- and energy-related measures funded or at least authorized. For instance...
$8 billion worth of new tax credits for clean energy-related manufacturing.
Authorization of a $3.5 billion program to create four regional "hubs" for direct air capture projects.
Josh Freed of the think tank Third Way has a helpful Twitter thread here.
The big picture: The bipartisan agreement comes as Democrats are hoping to move much, much larger climate provisions in a budget reconciliation package on a party-line vote.
Comments late Wednesday from climate-focused Democrats and activists show they're walking a fine line — greeting the plan with limited praise while trying to keep the pressure on for much more aggressive measures.
For instance, Sen. Jeff Merkley (D-Ore.) said in a statement that "while this package contains valuable provisions, we still have miles left to go."
Sierra Club legislative director Melinda Pierce called it " an important start," but said Democrats need to go "bigger and bolder" with a plan "as large as the physical reality of the climate crisis."
Go deeper: Democrats call infrastructure bill a down payment on climate (NYT)
Go deeper