Report: Pandemic aid programs reduce poverty at record level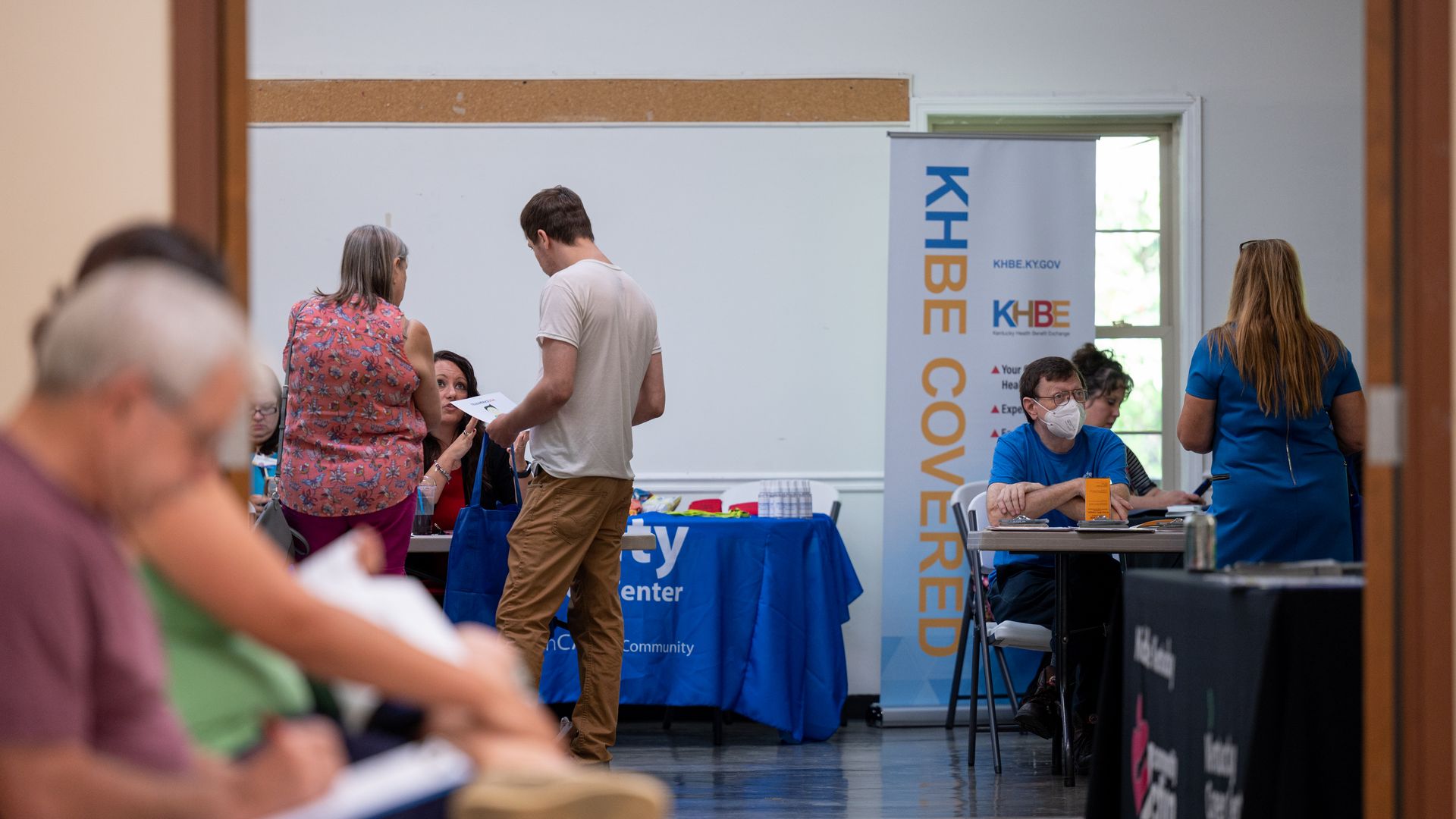 Pandemic-related government aid programs are projected to cut poverty nearly in half this year from pre-pandemic levels, according to a report by the Urban Institute.
Why it matters: The Urban Institute projects the poverty rate will fall to 7.7% this year from 13.9% in 2018, which will amount to the largest reduction in poverty the U.S. has seen in such a small increment of time.
Federal stimulus checks had the largest impact on decreasing poverty, per the report. Had the checks not been issued, the report projects 12.4 million more people would be in poverty in 2021.
The benefits have had the most significant impact on Black non-Hispanic people, reducing their poverty rate by about 74%.
The government's annual spending on these programs is projected to cost more than $1 trillion, per the New York Times.
By the numbers: The decline is nearly three times the previous three-year record, per a report by researchers at Columbia University.
The combined benefits have had the largest impact on children, amounting to a decline of child poverty of 61%.
What they're saying: "The policy response since the start of the pandemic goes beyond anything we've ever done, and the antipoverty effect dwarfs what most of us thought was possible," Bob Greenstein of the Brookings Institution said, per the Times.
Conservatives, long critical of government aid, panned the projections.
"There's no doubt that by shoveling trillions of dollars to the poor, you can reduce poverty," Robert Rector, a researcher at the Heritage Foundation, said, per the NYT.
"But that's not efficient and it's not good for the poor because it produces social marginalization. You want policies that encourage work and marriage, not undermine it," he added.
Go deeper