Indie game developer says Facebook rejected his ad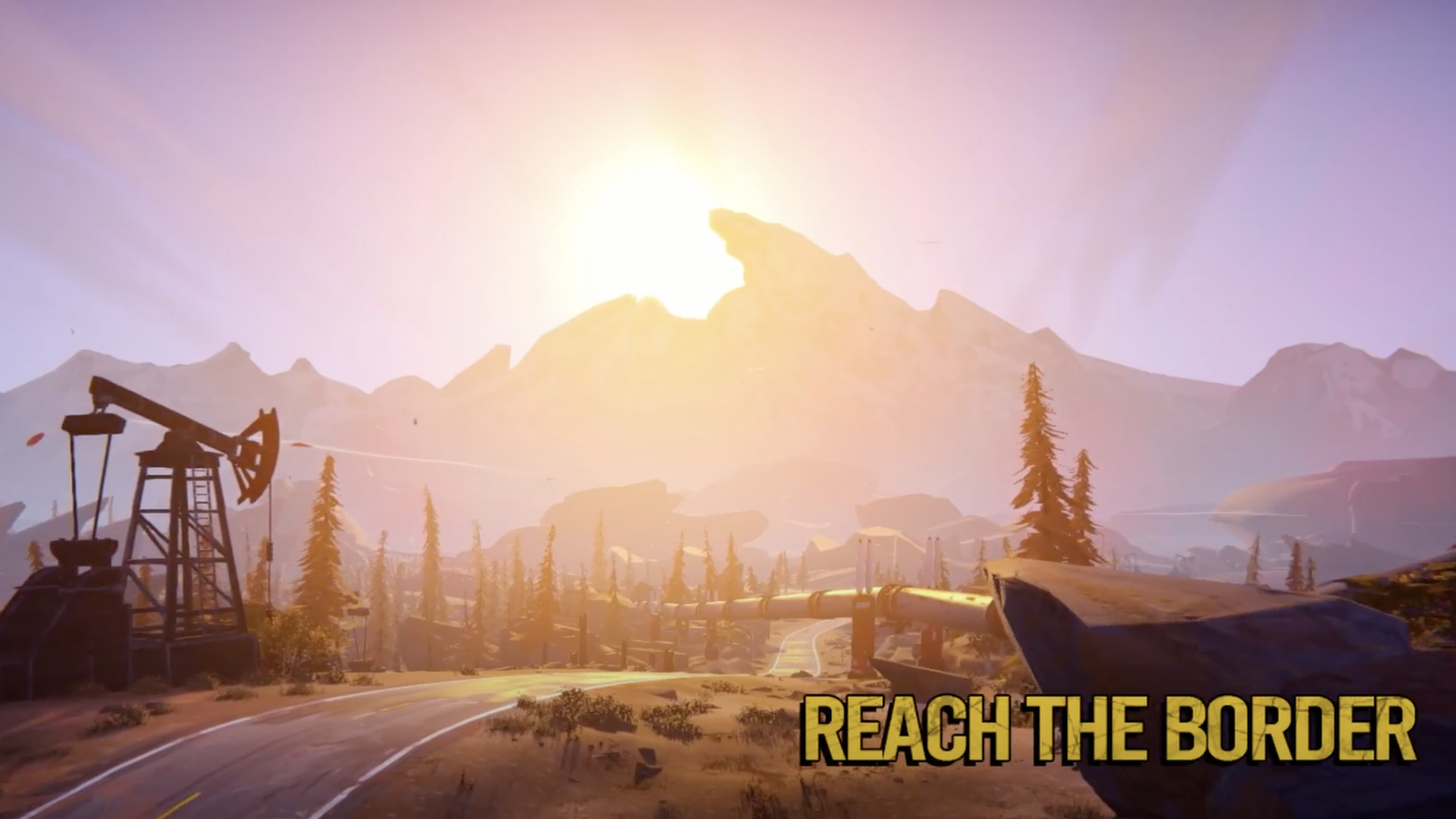 Indie developer Yoan Fanise says Facebook rejected an ad he attempted to post about his road trip video game earlier this summer, citing restrictions on ads over politics, elections and social issues.
Why it matters: The rejection appears to be the result of an overzealous ad filtering system, raising questions about how a social media giant analyzes submitted content.
"First, I thought it was a joke," Fanise told Axios.
His upcoming game, called "Road 96," is set in the fictional country of Petria and invites players to "flee the regime" on a "risky road trip to the border." Its hook is that players' journeys will play out unpredictably as the game customizes their travels.
Fanise's rejected ad makes no overt political references, showcasing images of the virtual road trip while showing phrases such as "escape from a country in turmoil" and "reach the border."
Between the lines: Fanise expected no troubles when an agency he works with attempted to post ads for the game in June.
But a rapid rejection hours after submission was followed by a June 28 email from Facebook's ads team that states "some of your ads don't comply with our Advertising Policy for social issues, electoral or political ads. "
The email said the ad "may" have been rejected due to inclusion of real political figures, mentions of elections or "[i]mages, statements or slogans about social issues, such as the economy, environmental policy, or civil and social rights."
It posed Fanise with two options: "edit your ad to remove the content or get authorized to run political ads." Fanise did not respond.
The big picture: Fanise says the incident raises questions about freedom of expression online and whether Facebook has the ability to automatically screen text on submitted ads.
"I thought about [the movie] 'Minority Report,'" he said. "This is a robot checking in advance what you're going to do and decide for you, no you're not going to do that."
Facebook did not provide comment about Fanise's situation nor clarify how such ads are technically screened.
Its written ad policy, developed partially in reaction to the spread of political misinformation on its platform, acknowledges that "[o]ur enforcement isn't perfect, and both machines and people make mistakes."
Go deeper