Plant that ruined millions of J&J doses approved to resume production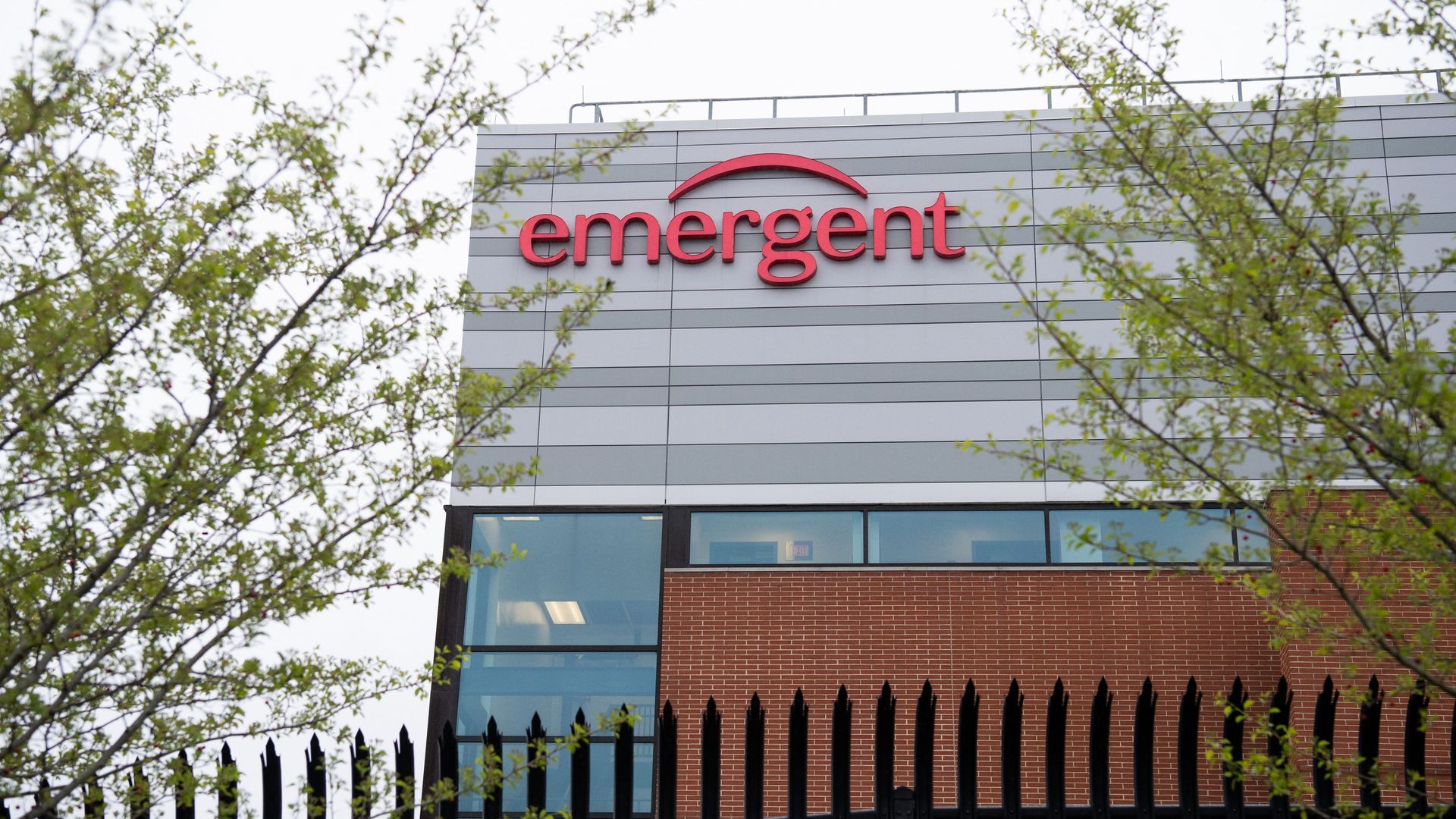 Emergent BioSolutions announced Thursday that the Food and Drug Administration is allowing its Baltimore plant to resume manufacturing materials for vaccines after it was shutdown in April due to contamination problems.
Why it matters: The plant, which had been producing vaccine materials for Johnson & Johnson and AstraZeneca, conflated ingredients between the two different types of vaccines last year and destroyed 15 million doses of J&J's vaccine.
The FDA launched an inspection of the plant and found unsanitary conditions near sensitive manufacturing areas, including peeling paint, waste that was not decontaminated and workers mishandling medical waste.
What they're saying: Emergent said Thursday that it addressed the contamination issues revealed through the inspection in coordination with J&J and FDA.
"The American people should have high expectations of the partners its government chooses to help prepare them for disaster, and we have even higher expectations of ourselves," Emergent CEO Robert Kramer said in a statement.
"We have fallen short of those lofty ambitions over the past few months but resumption of manufacturing is a key milestone, and we are grateful for the opportunity to help bring this global pandemic to an end," he added.
The big picture: The error and the unsanitary conditions halted the potential production and shipment of tens of millions of J&J doses and prevented the company from distributing its vaccine in multiple countries.
The European Union, Canada and South Africa withheld J&J vaccines produced at the plant for several days this year to conduct safety testing.
Go deeper