Biden calls on Congress to extend eviction moratorium as deadline looms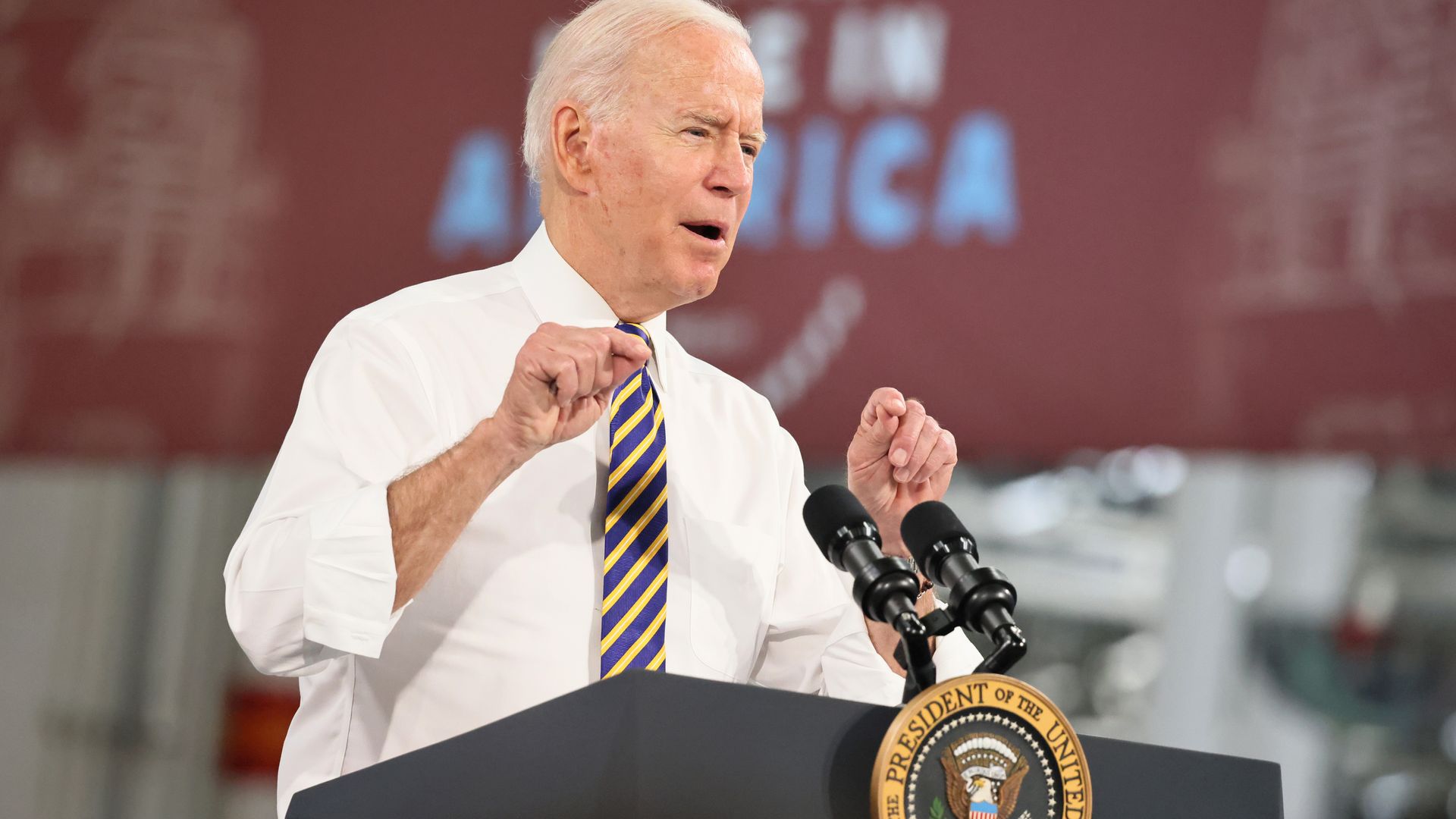 President Biden called on Congress on Thursday to extend the CDC's national eviction moratorium due to the threat of the Delta variant, after the Supreme Court ruled that the administration couldn't extend it past July 31 without specific legislation.
Why it matters: Millions of tenants across the country face the threat of eviction in the coming days. The moratorium was first implemented in September 2020 and extended several times to prevent a wave of evictions caused by pandemic-related economic decline.
In addition to a new congressional authorization, Biden called on the Departments of Housing and Urban Development, Agriculture, and Veterans Affairs to extend their own eviction bans through the end of September.
The president is also urging states and local governments to accelerate the disbursement of rental assistance included in the latest COVID-19 rescue package, for both tenants and landlords.
What they're saying: "For nearly 11 months, the CDC's eviction moratorium has served as a critical backstop to prevent hard-pressed renters and their families who lost jobs or income due to the COVID-19 pandemic from being evicted for nonpayment of rent," White House press secretary Jen Psaki said in a statement.
"This moratorium prevented hundreds of thousands of Americans from experiencing the heartbreak, homelessness, and health risks that too often emanate from evictions –particularly during a pandemic."
"The Administration remains committed to doing everything in its power to keep people safely and securely housed, which is essential to the health, well-being and dignity of all of us."
Go deeper