European Union surpasses the U.S. in COVID-19 vaccinations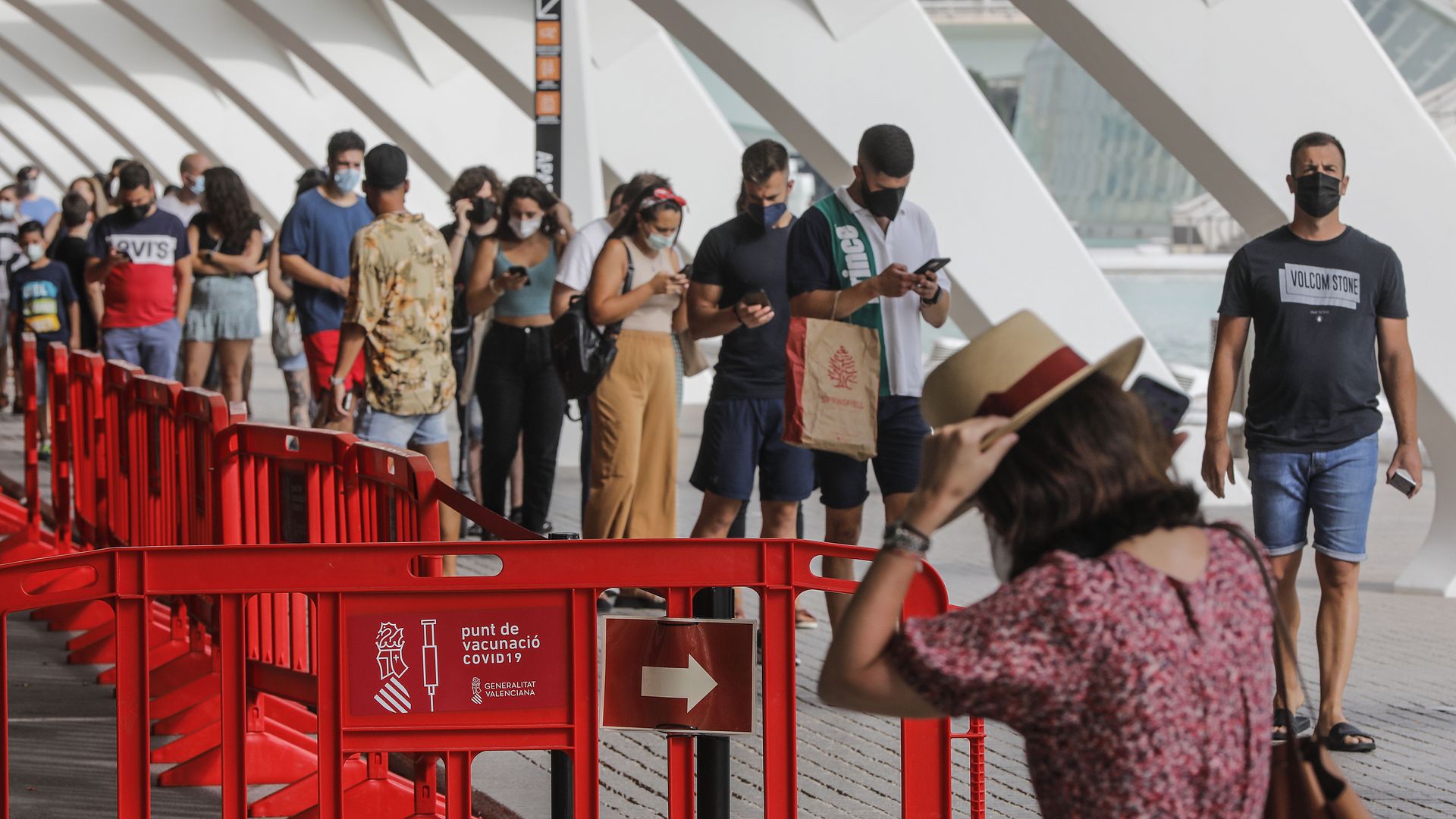 The member states of the European Union together have administered more coronavirus vaccine doses per 100 people than the United States, the New York Times reports.
Why it matters: The new figures highlight the pace at which the 27 member states of the E.U. are vaccinating their citizens, and stand in stark contrast to the speed of vaccinations in the U.S., which has stagnated.
The big picture: During the early stages of the vaccine campaigns, E.U. countries lagged behind the U.S., Britain and Israel as the region faced a shortage of doses, the NYT reports.
"The catch-up process has been very successful," European Commission President Ursula von der Leyen told the New York Times on Tuesday.
Between the lines: Vaccinations have slowed in the U.S. as misinformation and skewed understanding of the risk of vaccines persist. But the majority of E.U. residents — 79% — say they intend to get vaccinated this year, per a public survey conducted across the bloc in May.
Around 75% of E.U. residents agree that vaccines are the only way to end the coronavirus pandemic, per the same survey.
By the numbers: E.U. countries had administered 102.66 doses per 100 people as of Tuesday, while the U.S. had administered 102.44, according to the latest vaccination figures compiled by Our World in Data.
Additionally, 58% of people across the E.U. have received a first dose of the coronavirus vaccine. In the U.S., 56.5% have.
Go deeper