Texas Gov. Abbott restricts movement of undocumented migrants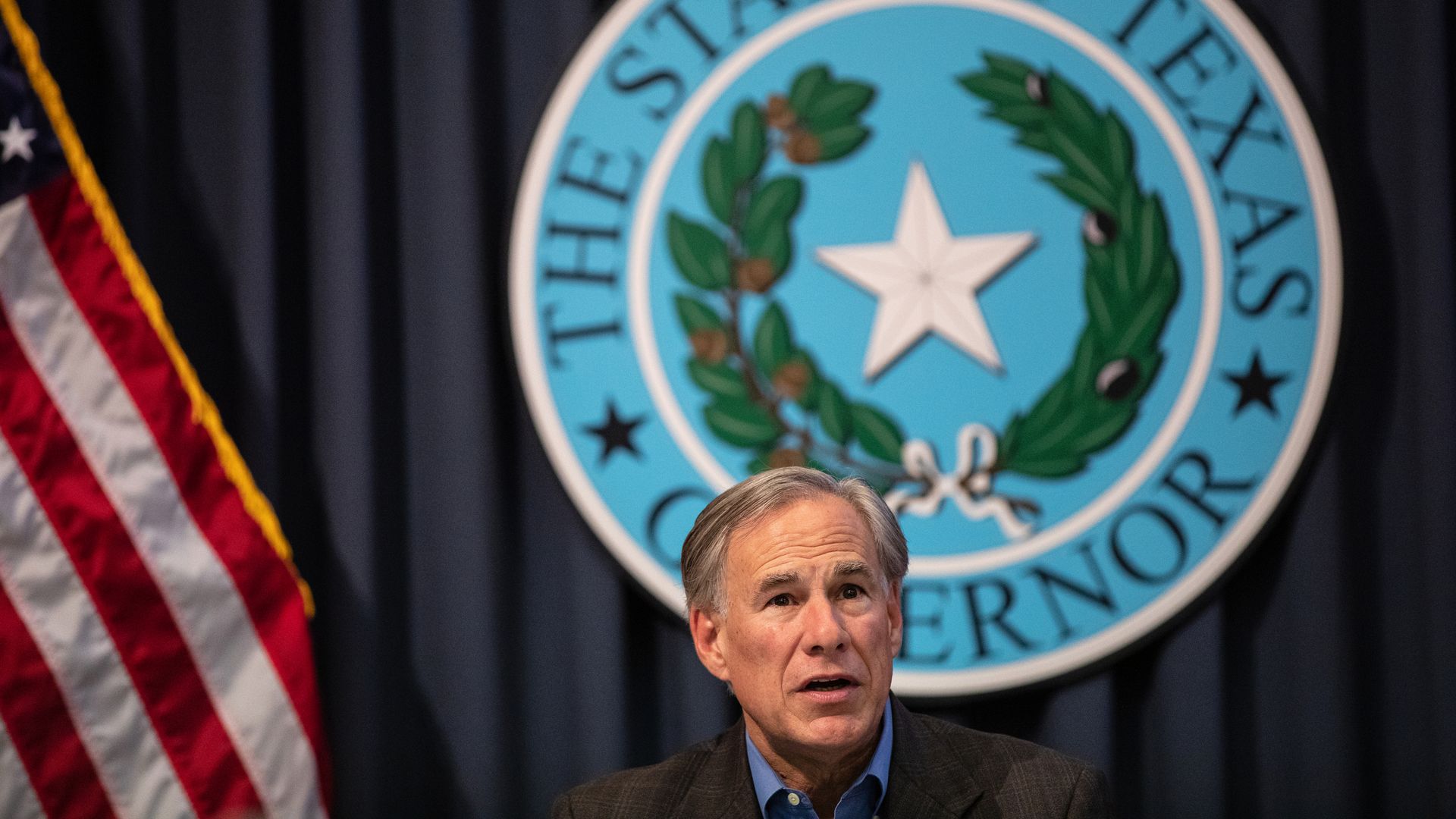 Texas Gov. Greg Abbott (R) on Wednesday barred people from providing ground transportation to migrants detained by Customs Border Patrol for illegally crossing the border — a move that gives the state's Department of Public Safety (DPS) authority to stop and reroute "any vehicle upon reasonable suspicion" of violating the order.
Why it matters: Abbott cites the recent surge in COVID-19 cases as the basis for the order, though the governor has refused to mandate masks in the state. The move comes amid record crossings at the southern border.
Details: Under the new executive order, DPS can stop, reroute or impound vehicles carrying groups of migrants who "pose a risk of carrying COVID-19 into Texas communities."
This applies to migrants who have been detained by CBP for crossing the border illegally or who would have been subject to expulsion under the Title 42 policy, which lets U.S. border officials quickly turn migrant families back to Mexico.
Worth noting: Texas law enforcement is already most likely to search Latinos in police stops, per data analysis conducted by researchers from the Institute for Predictive Analytics in Criminal Justice.
The big picture: Poor conditions in the government's own facilities have encouraged the spread of COVID among migrant children detained in Texas border camps.
Go deeper