Simone Biles is still a winner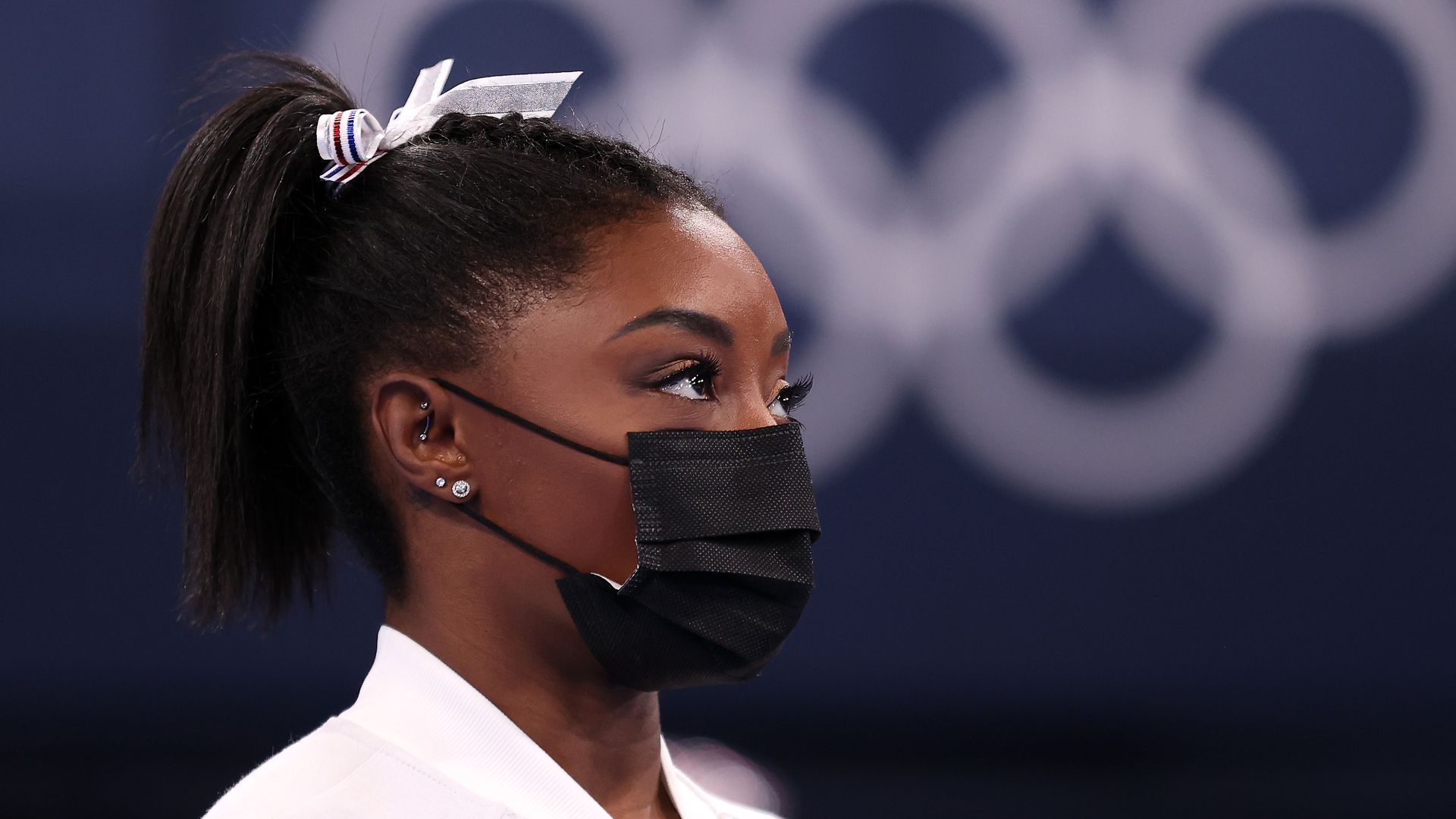 Simone Biles' leadership on the mat has never been questioned. After her shocking withdrawal from Tuesday's team final, she proved just as capable a leader off of it.
What happened: During the first rotation, Biles performed an uncharacteristically bad vault, appearing to lose herself in midair.
Within minutes, she pulled herself from the competition, later explaining that she wasn't in the right headspace and felt she'd be a liability to the team.
"I had no idea where I was in the air," Biles said. "I could have hurt myself." The Washington Post's Emily Giambavalo explains a well-known term in the gymnastics world for that feeling — "the twisties" — and why it can be so dangerous.
Her teammates still put together a brilliant, silver-medal performance. The Russians won gold.
What they're saying: "At the end of the day, I have to do what's right for me and focus on my mental health," Biles told reporters.
"I'm not going to lose a medal for this country and for these girls ... They worked too hard. ... It's not worth it, especially when you have three amazing athletes who can step up."
Biles supported her teammates from the sidelines, and afterward, they returned the favor: "This medal is definitely for [Simone]," said Jordan Chiles. "If it wasn't for her, we wouldn't be here."
"We have a fundamental misconception of what it means to be tough," Olympic performance coach Steve Magness told NYT. "It's not gritting our teeth through everything; it's having the space to make the right choice despite pressure, stress and fatigue."
The backdrop: This didn't come out of nowhere. The day before her withdrawal, Biles wrote on Instagram that she feels "the weight of the world on [her] shoulders at times."
She also said in the docuseries, "Simone vs Herself," that she was "nervous she might freak out" without her parents present because they've never missed a competition of hers.
Aly Raisman, who won team gold in 2012 and 2016, told Today: "The amount of pressure that everyone has been putting on her is just, it's too much."
The big picture: Biles, 24, is nearing the end of a historic gymnastics career. But by becoming the latest high-profile athlete to speak openly about mental health, her next chapter could be even more meaningful.
When Michael Phelps opened up about his mental health struggles, he became a role model for those fighting the same demons.
Now, two of the greatest and most famous Olympians in history will share that mantle, serving as constant reminders that even superhuman athletes are still just people.
What's next: Biles has withdrawn from Thursday's individual all-around competition, with Jade Carey set to take her place. It's unclear if she will compete in the four individual events.
All-around: Sunisa Lee and Jade Carey (Thursday)
Vault: Biles and Carey (Sunday)
Uneven bars: Biles and Lee (Sunday)
Floor: Biles and Carey (Monday)
Beam: Biles and Lee (Tuesday)
Go deeper