Many Republicans reject latest CDC mask guidance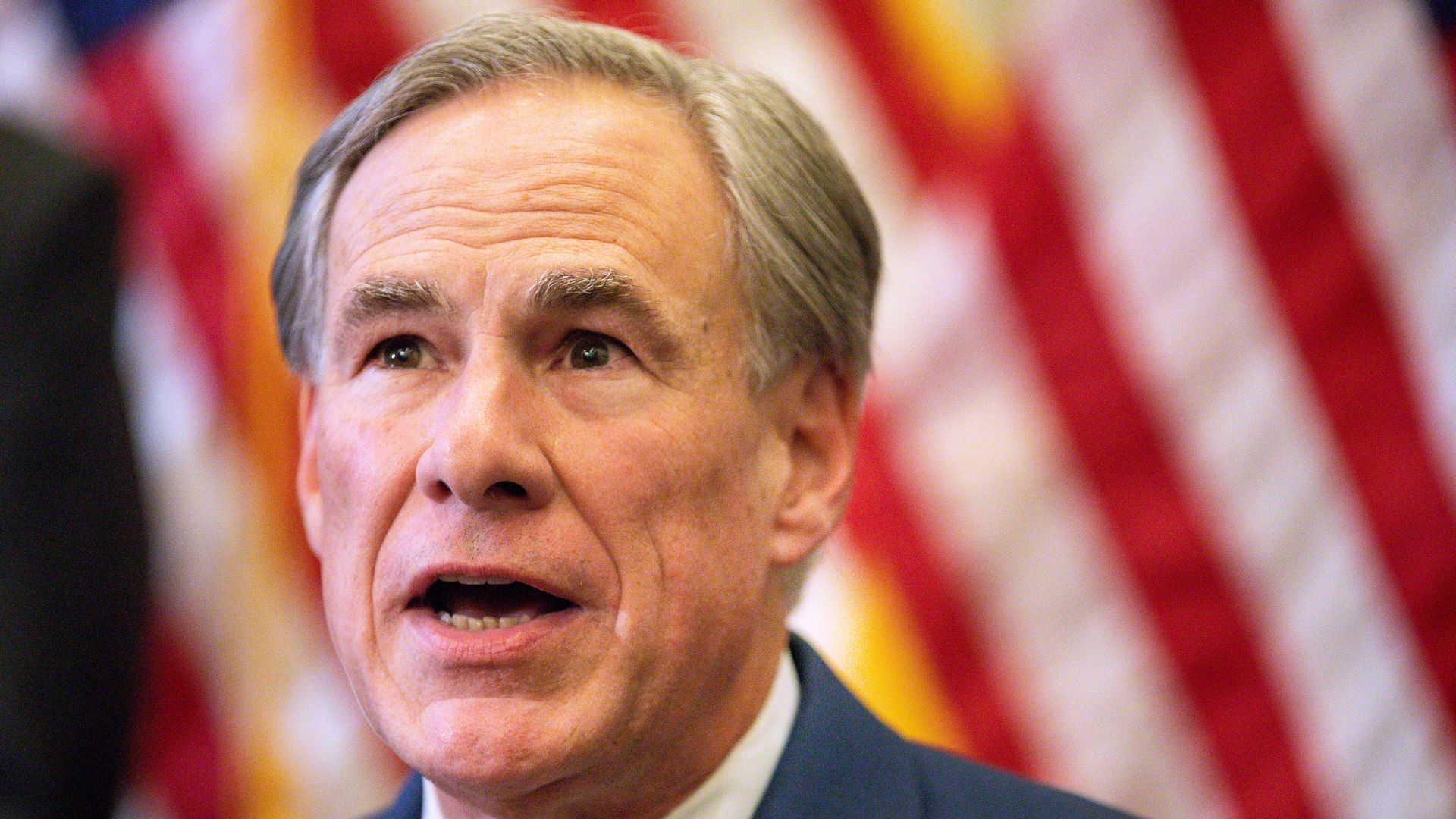 Republican lawmakers across the United States are speaking out in opposition to Tuesday's recommendation from the Centers for Disease Control and Prevention that fully vaccinated people wear face masks in areas with high COVID transmission rates.
Why it matters: The Delta variant is driving up case rates across the country, with roughly 46% of counties across the U.S. currently classified as areas with high transmission rates.
The White House announced Tuesday it would reimpose its requirement for staff members to wear masks indoors.
Congress followed suit, mandating lawmakers and their staffers to resume wearing masks "for meetings in an enclosed" space.
Driving the news: Multiple GOP governors and lawmakers are characterizing the latest health guidance as a step backward amid a flailing drive to vaccinate Americans. Some have said their states would not return to the mask orders.
Meanwhile, via the Washington Post: "Many Republicans have declined to say whether they have been vaccinated although they represent areas with the biggest spikes in infections."
What they're saying: "The CDC's new guidance suggesting that vaccinated people wear masks indoors flies in the face of the public health goals that should guide the agency's decision making," Nebraska Gov. Pete Ricketts said in a statement.
"The State of Nebraska will not be adopting their mask guidance," he added.
"Gov. Abbott has been clear that the time for government mandating of masks is over — now is the time for personal responsibility," the Texas governor's office said, per the Hill.
Rep. Lauren Boebert (R-Colo.) said Wednesday: "We might as well start calling this a Perma-demic. Permanent masking. Permanent state of emergency. Permanent control. This will go on until the American people just say enough is enough. The tyrants aren't giving this up!"
The other side: President Biden told reporters Tuesday that the mask guidance was intended to "avoid the kind of lockdowns, shutdowns, school closures and disruptions we faced in 2020."
"Unlike 2020, we have both the scientific knowledge and the tools to prevent the spread of this disease. We are not going back to that," he added.
"We always just follow the guidance of the Capitol physician. There is no discussion about should we do it, should we not for one reason or another," House Speaker Nancy Pelosi (D-Calif.) told reporters. "It's the decision of the Capitol physician, who is following the guidance of the CDC about the masks."
Go deeper