Rep. James Clyburn calls debate over critical race theory a "red herring"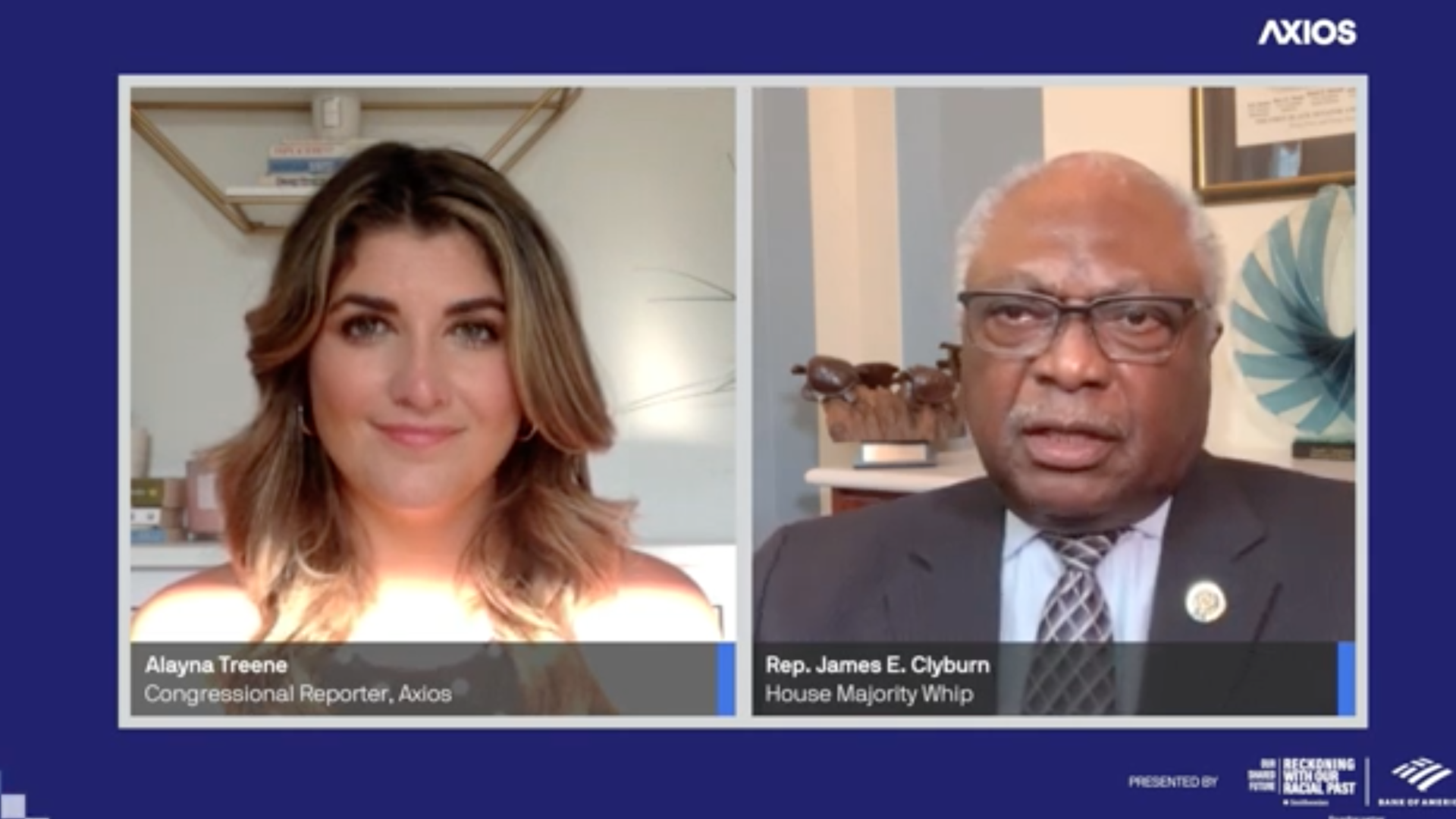 House Majority Whip James Clyburn (D-S.C.) said Wednesday that the current debate over critical race theory is a "red herring" used to avoid addressing systemic racism.
Why it matters: Clyburn's comments at an Axios virtual event come amidst a Republican push to ban the teaching of critical race theory —which holds that racism is baked into the formation of the nation and is ingrained in the legal, financial, and education systems.
What he's saying: "Let them know this is a red herring," Clyburn said. "This is what people are trying to use in order to spread strife."
"And I just think that that's where we are missing the mark, by not explaining to the American people that this is the truth," he added. "All the stuff that they're saying is just stuff that they're using to divide this country. Believe it or not, everybody sitting in office up her do not believe in democracy. These people believe in autocracy."
Clyburn also touched on three bills that have stalled in Congress: voting rights, police reform and gun legislation.
He said lawmakers will have to work "very hard" to get a bipartisan vote in order for legislation to pass as Democrats hold a narrow majority in both chambers and said the usual summer recess would likely be cut short.
"We'll be back because I think that there's movement on all fronts," Clyburn said when speaking on legislation stalled in Congress. "I don't know about guns, but I think when it comes to voting, there's some significant movement when it comes to voting."
Watch the full event here.
Go deeper