Palestinian President Abbas to reshuffle government amid growing backlash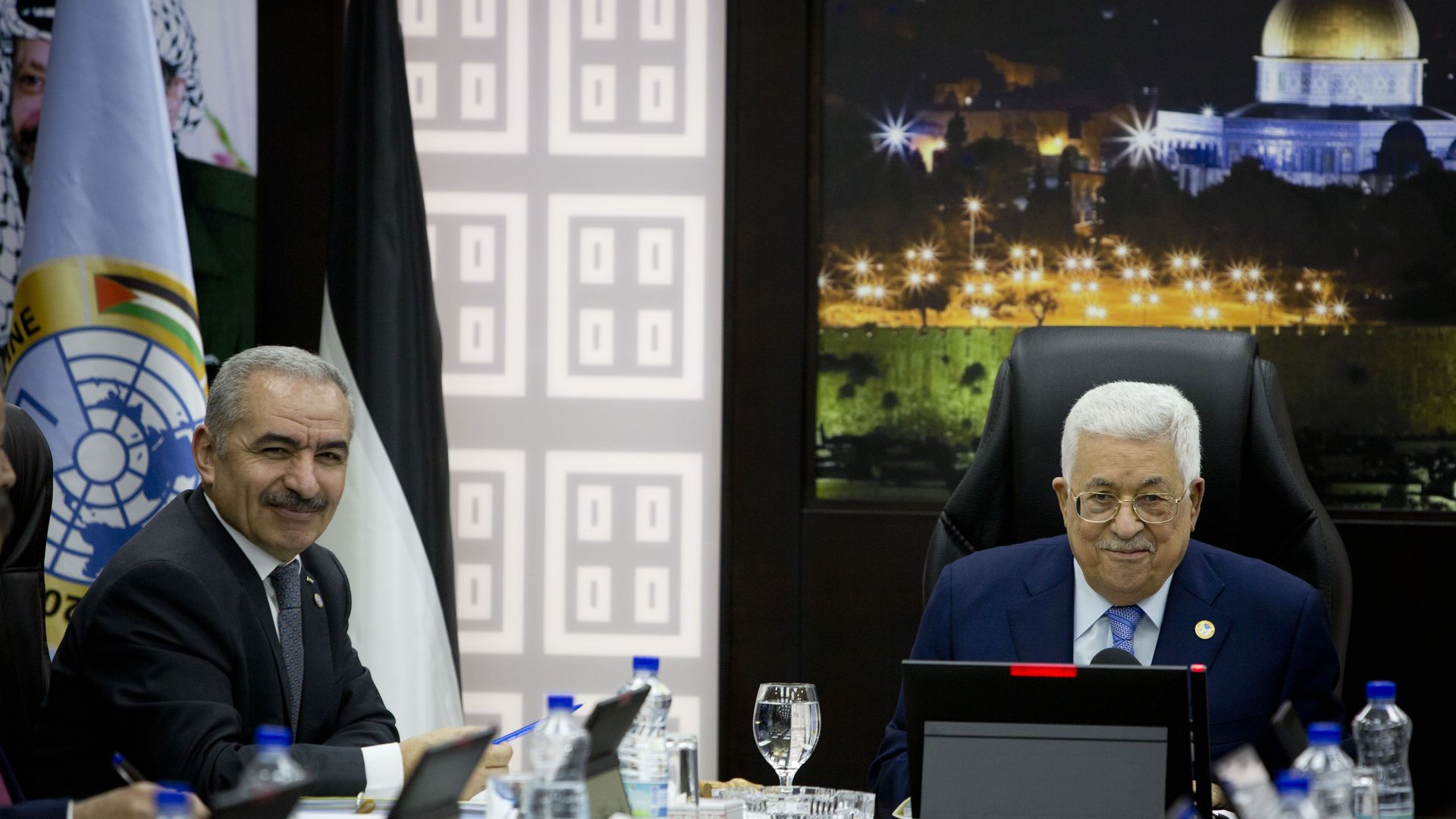 Ramallah — Amid growing domestic criticism, Abbas is planning to reshuffle the Palestinian government and replace a number of ambassadors and governors.
The intrigue: A senior Palestinian official told me the changes would include appointing a new minister of the interior and a new minister of endowments, the officials responsible for the security forces and for religious affairs and Muslim holy sites, respectively.
Prime Minister Mohammad Shtayyeh held both roles himself for several years.
The Palestinian official, who asked not to be named, added that there will be a limited number of other changes in the Cabinet, all to be announced in the coming days.
Driving the news: The PA faced large protests after the death last month of Palestinian political activist Nizar Banat following his arrest by security forces.
The PA also faces criticism over its response to the recent war in Gaza, its decision to reject a vaccine deal with Israel, and Abbas' decision to delay what would have been the first legislative elections in 15 years in May.
There is also international pressure to move toward elections.
A European diplomat told me the EU has asked Abbas to set an approximate date to hold legislative and presidential elections and wants "a clear signal and commitment that the elections have been postponed and not canceled."
Behind the scenes: According to another Palestinian official, the Hamas movement rejected a proposal to form a consensus government that could be acceptable to the international community, and instead it proposed a two-year transitional council.
There are major unresolved differences between Hamas and Abbas' Fatah party over the reconstruction of Gaza.
What's next: In the midst of all this, the PA is facing a financial crunch that may render it unable to pay its employees' salaries in the coming months.
Palestinian, Israeli and U.S. officials have been working on initiatives to help support the PA.
Go deeper