McConnell using campaign cash to pay for vaccine PSAs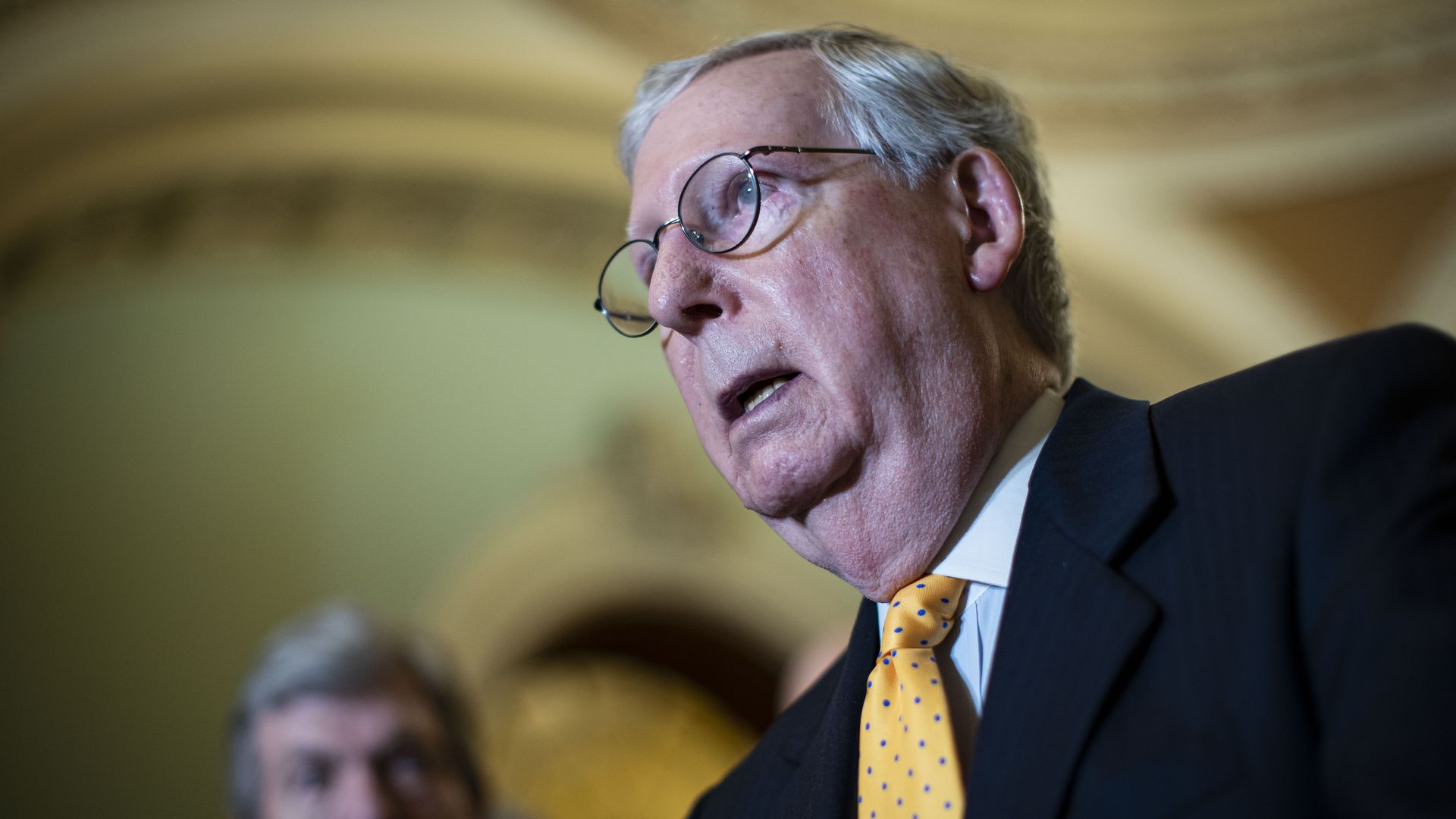 Senate Minority Leader Mitch McConnell (R-Ky.) plans to use money from his reelection campaign to run radio ads on over 100 Kentucky stations in the coming days to promote getting vaccinated for COVID-19, Reuters reports.
Why it matters: The most hardcore opponents of vaccination — the group who say they'll never get one — tend to be older, whiter and more Republican, according to an analysis of our Axios/Ipsos Coronavirus Index.
The big picture: McConnell, who was vaccinated in December, has been one of the few Republicans to consistently emphasize the importance of getting the shot. Other GOP lawmakers have been sending mixed messages about vaccination, especially vaccine mandates.
"Members of the House Republican Doctors Caucus also claimed at a news conference last week that natural immunity is an acceptable defense against the Delta variant, a message at odds with guidance from public health officials," Reuters writes.
What they're saying: "There is bad advice out there, you know. Apparently you see that all over the place: people practicing medicine without a license, giving bad advice. And that bad advice should be ignored," McConnell told Reuters.
Go deeper: Alabama governor say it's "time to start blaming the unvaccinated folks"
Go deeper