Seven-week House recess faces cut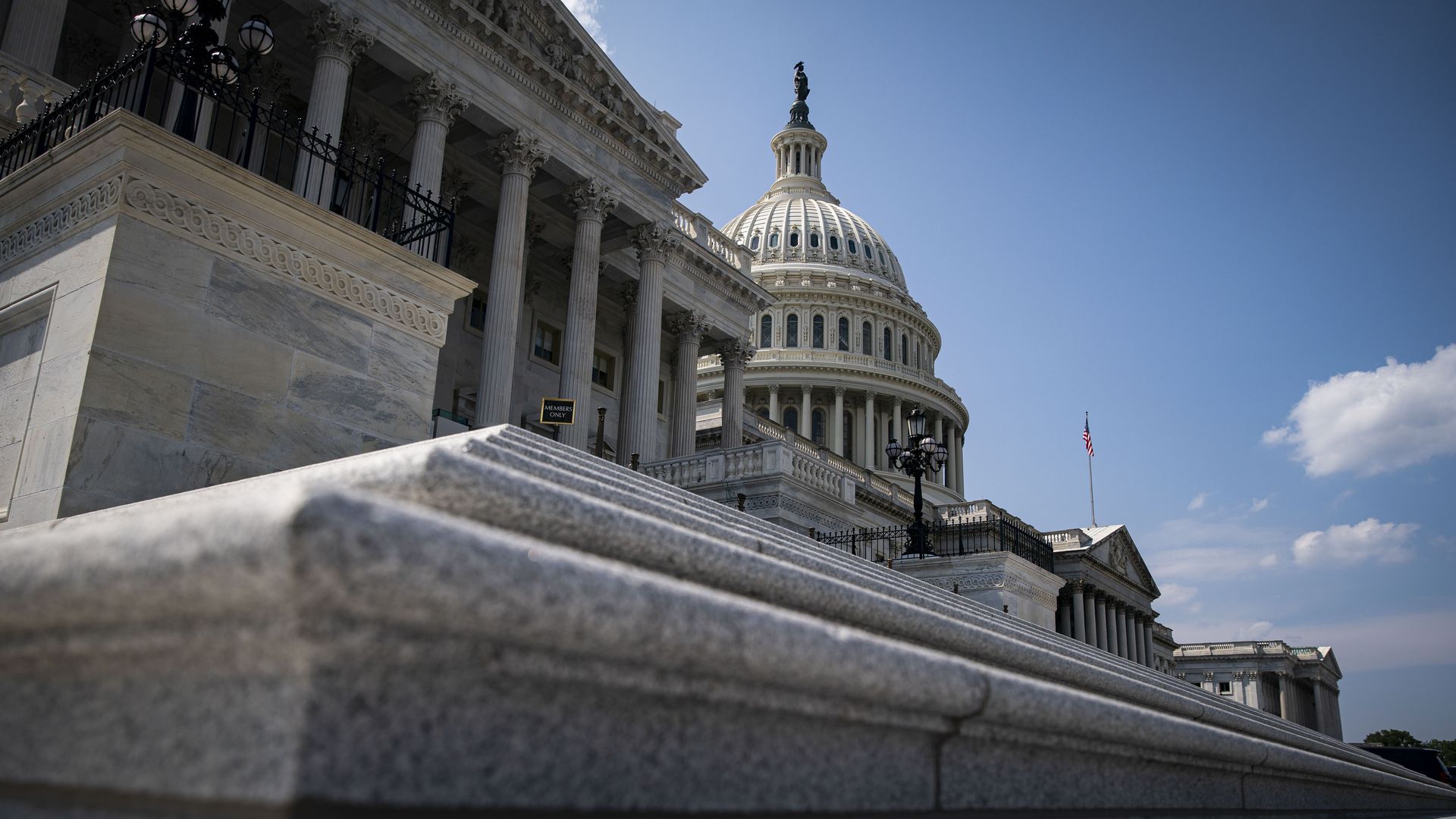 As members of the House fly home Friday for an extra-long August recess, they leave knowing they'll almost certainly have their break cut short.
Why it matters: Despite the threat of a spreading Delta variant, riveting testimony about the Jan. 6 insurrection and debate over an infrastructure bill that will affect roads and bridges coast to coast, lawmakers are currently scheduled to be away from Washington until mid-September.
"The fact that we take six weeks away from here in light of the circumstance that we face now as a country — both domestically and abroad — it is absurd," Rep. Dean Phillips (D-Minn.) told Axios.
Phillips said: "I think we should be here regularly during the August recess, even absent an infrastructure challenge or COVID challenge or Jan. 6."
Rep. Nanette Barragán (D-Calif.) pushed back on the notion that taking a lengthy August recess is bad optics for members.
"It's actually an opportunity to go back to our districts and encourage people to get vaccinated, with the rise of the Delta variant," she said.
"The American people should know that when we are in our districts, we're working for them," Barragán said.
Members are currently playing a waiting game, and they expect they'll return as soon as the Senate passes an infrastructure deal. Their schedule likely won't be updated until that happens.
Another possibility is calling the House back in late August, per a House leadership aide, cutting the district work period regardless of the circumstance.
House Majority Leader Steny Hoyer (D-Md.) set the expectation early in July, writing in a "Dear Colleague" letter that members will be provided "sufficient notice" of any changes in the schedule.
In his own letter to senators, Senate Majority Leader Chuck Schumer (D-N.Y.) predicted "long nights, weekends, and remaining in Washington" into August to pass major legislation.
Hoyer said, "The House will do what it needs in order to accomplish the same."
Go deeper: Rep. Bennie Thompson (D-Miss.), who chairs the select committee investing the Jan. 6 Capitol assault, told reporters the panel could have another hearing in August.
Go deeper