Google and Facebook offices to mandate vaccines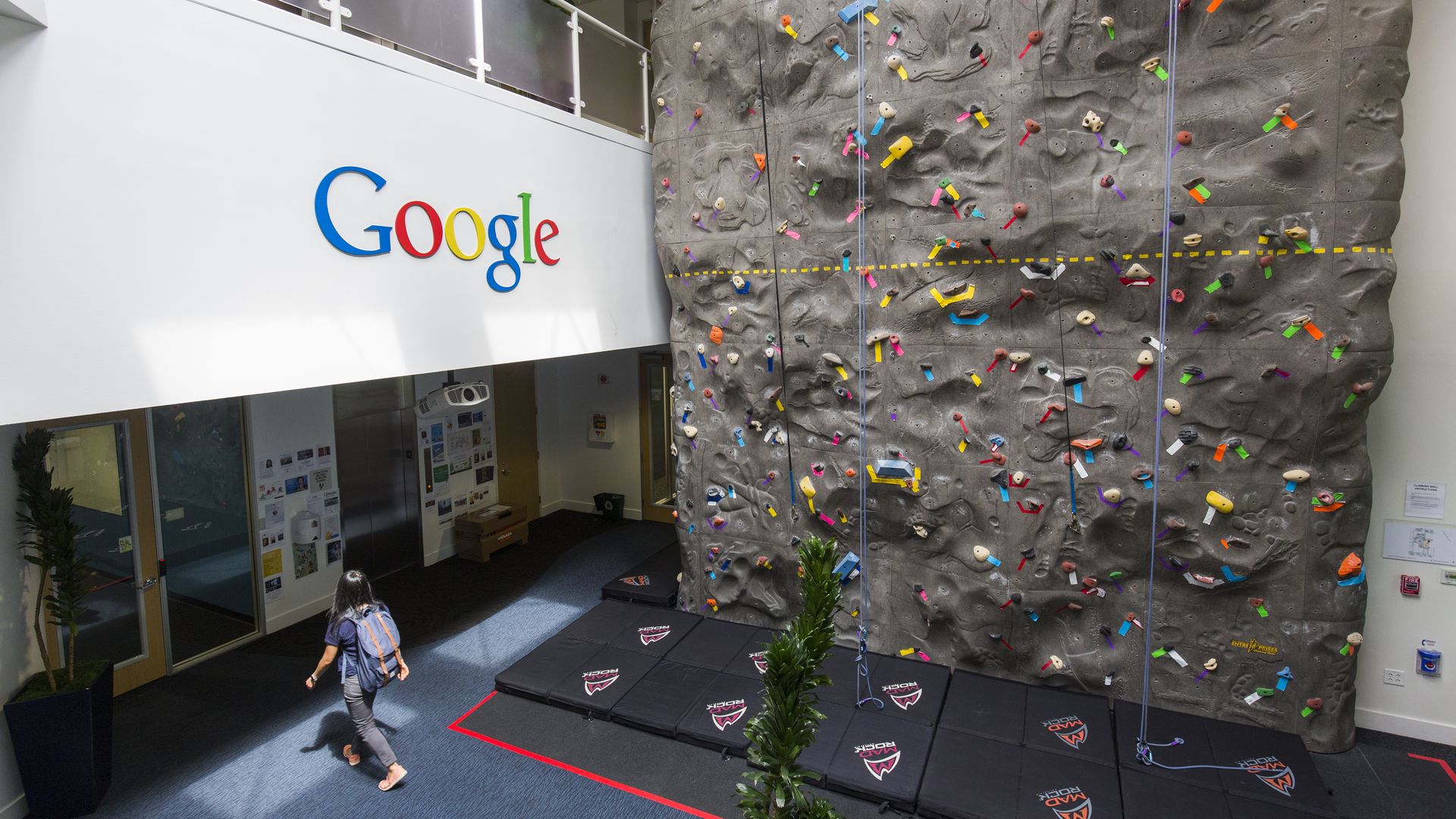 Google and Facebook both announced Wednesday that they would require everyone in their offices to be vaccinated against COVID-19.
Why it matters: The Delta variant's spread is upending corporate plans for a quick and steady resumption of in-office work, and vaccine mandates are one way for companies to put employees at ease and increase their safety.
The big picture: Google and Facebook were some of the first big U.S. companies to send workers home in March 2020.
This March Google set Sept. 1 as a back-to-the-office deadline, but it has been steadily revising plans as the virus situation has evolved. It's now telling employees they can continue working from home at least through Oct. 18.
Details: In a memo that was also posted online, Google CEO Sundar Pichai said the vaccine mandate "will vary according to local conditions and regulations, and will not apply until vaccines are widely available in your area," per a memo to employees.
He said there will be "an exceptions process for those who cannot be vaccinated for medical or other protected reasons."
Meanwhile, Twitter shut down offices in San Francisco and New York that it had only reopened two weeks ago.
Editor's note: This story has been updated with additional news from Facebook and Twitter.
Go deeper