Katie Ledecky wins gold in first women's 1500m freestyle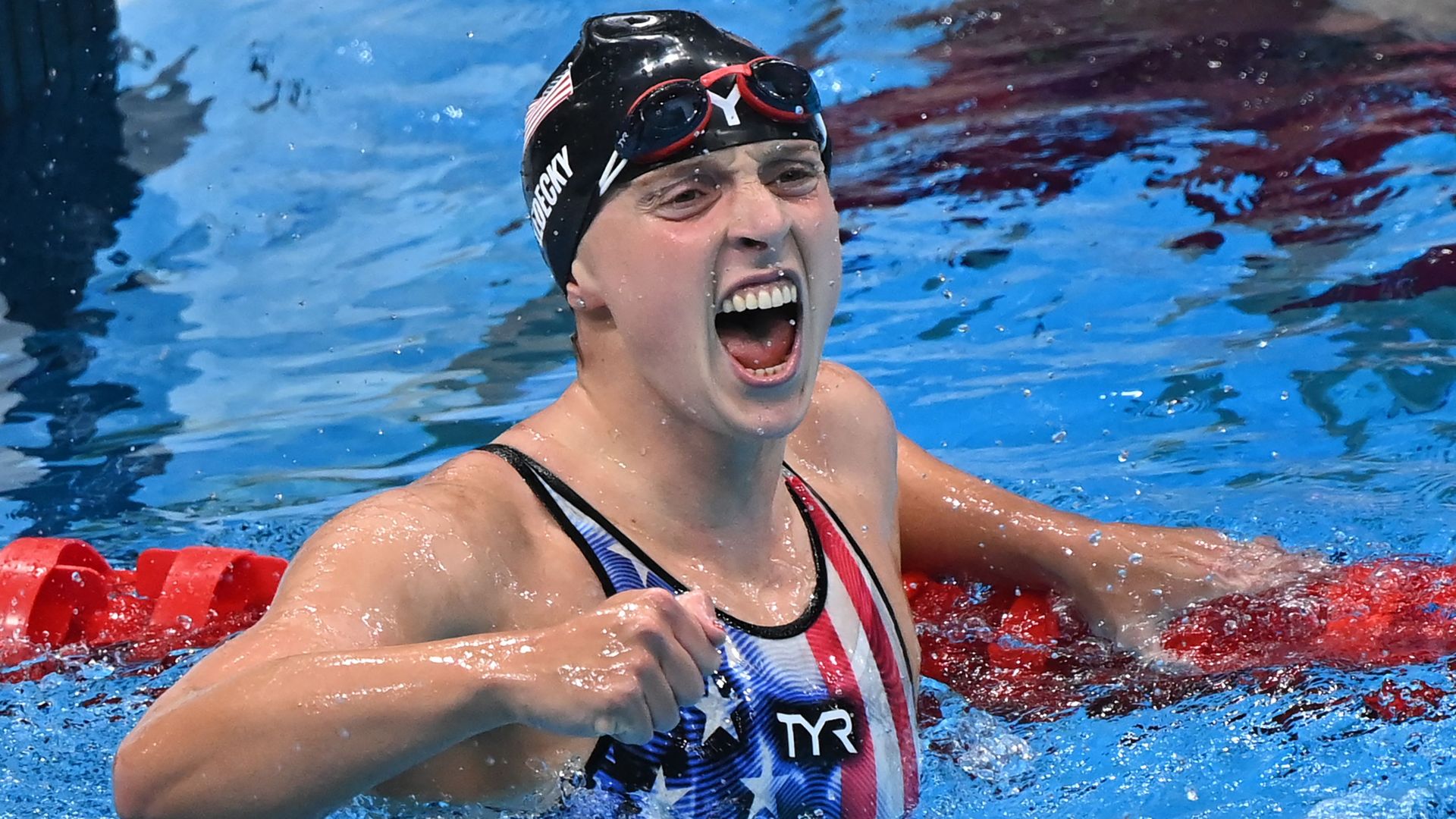 Katie Ledecky took home the Olympic gold medal in the women's 1,500-meter freestyle swimming race Tuesday night ET, becoming the first female swimmer to win the newly added division. Team USA's Erica Sullivan won silver.
Of note: The Tokyo Games mark the first time that the long-distance race has been open to women, and Ledecky paid tribute to her predecessors after the race. "I just think of all the great U.S. swimmers who didn't have a chance to swim that event," she said on NBC.
The race's inclusion is part of an effort to make the Games more gender-equal "by incorporating new events for women and more mixed-gender teams in various sports," per ABC News.
Since it was the first time the race had taken place at the Olympics, her time automatically set an Olympic record, per the Washington Post.
The big picture: Ledecky is the women's 1500m world record holder and held the 11 fastest times ever going into the event at the Olympics.
She dominated the 1500m in the event's heats. Earlier in the day, Ledecky finished fifth in the 200m freestyle race.
"I just wanted to get the job done tonight," Ledecky said on NBC. "It was really tough with the 200, but I just moved the page forward."
Editor's note: This article has been updated with comment from Ledecky.
Go deeper