England lifts quarantine requirement for vaccinated EU, U.S. citizens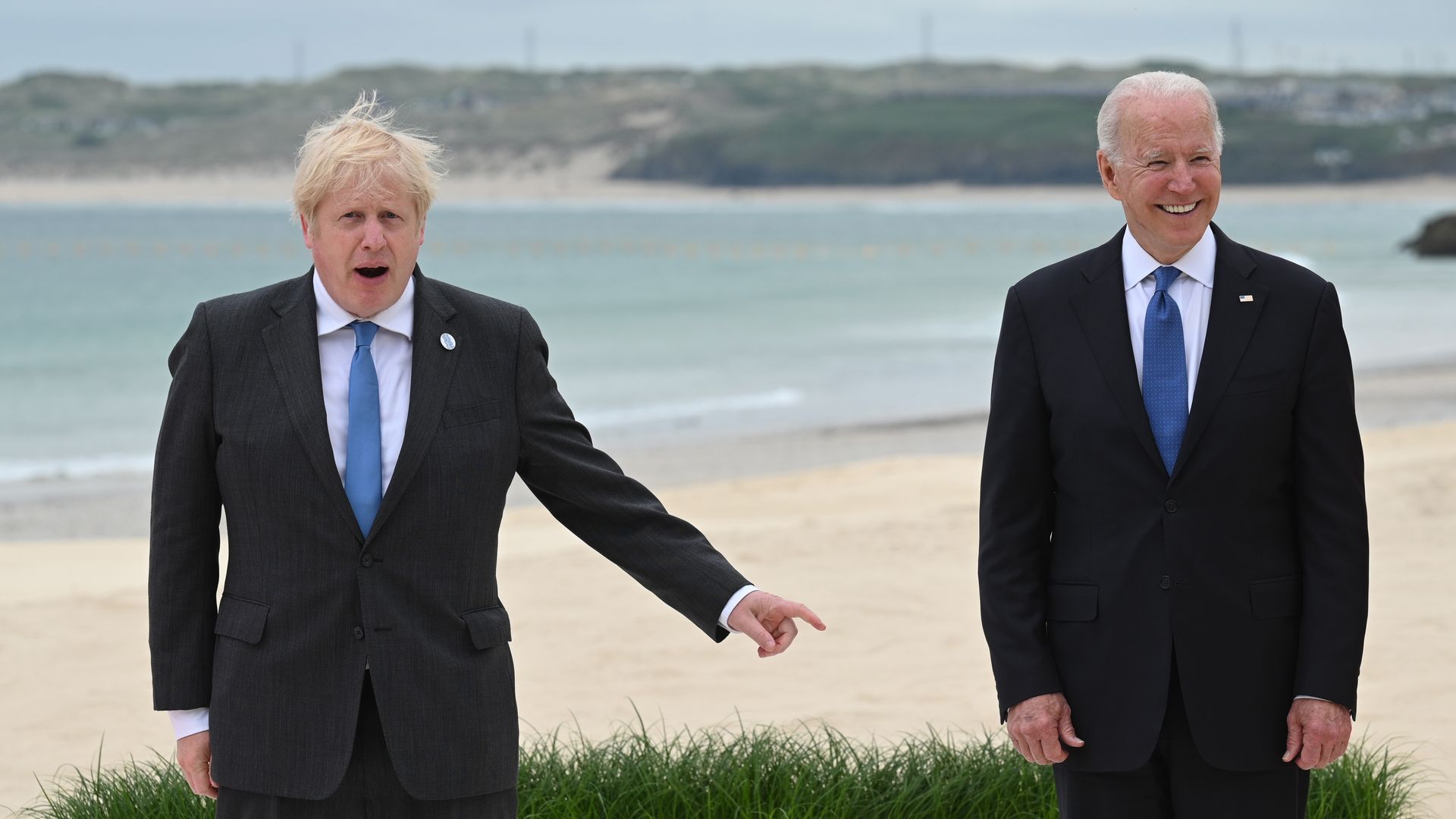 Fully vaccinated travelers from the European Union and the U.S. will no longer need to quarantine when arriving in England, effective Aug. 2 at 4 a.m. local time, the U.K. government announced Wednesday.
Why it matters: It's a reflection of the British government's confidence in its highly successful COVID-19 vaccine rollout, despite the spread of the Delta variant. The move stands in stark contrast to the Biden administration's continued refusal to lift restrictions for travelers from the U.K. and Europe.
The rule applies to fully vaccinated people inoculated with a U.S. Food and Drug Administration or European Medicines Agency approved vaccine, which include Pfizer, Moderna, Johnson & Johnson and AstraZeneca.
It's not yet clear whether the governments of Scotland, Wales and Northern Ireland intend to follow suit.
Driving the news: The rule change comes amid pressure from the travel industry to loosen rules and allow visitors to the country, per BBC.
"It's especially good news for our airlines who need to fill their seats across the Atlantic," travel consultancy boss Paul Charles told the BBC. "The news will encourage millions of extra visitors into the U.K. at a time when the sector badly needs them."
Travelers are still required to take tests before they arrive and on the second day when they land.
Go deeper