Biden meets Belarusian opposition leader Sviatlana Tsikhanouskaya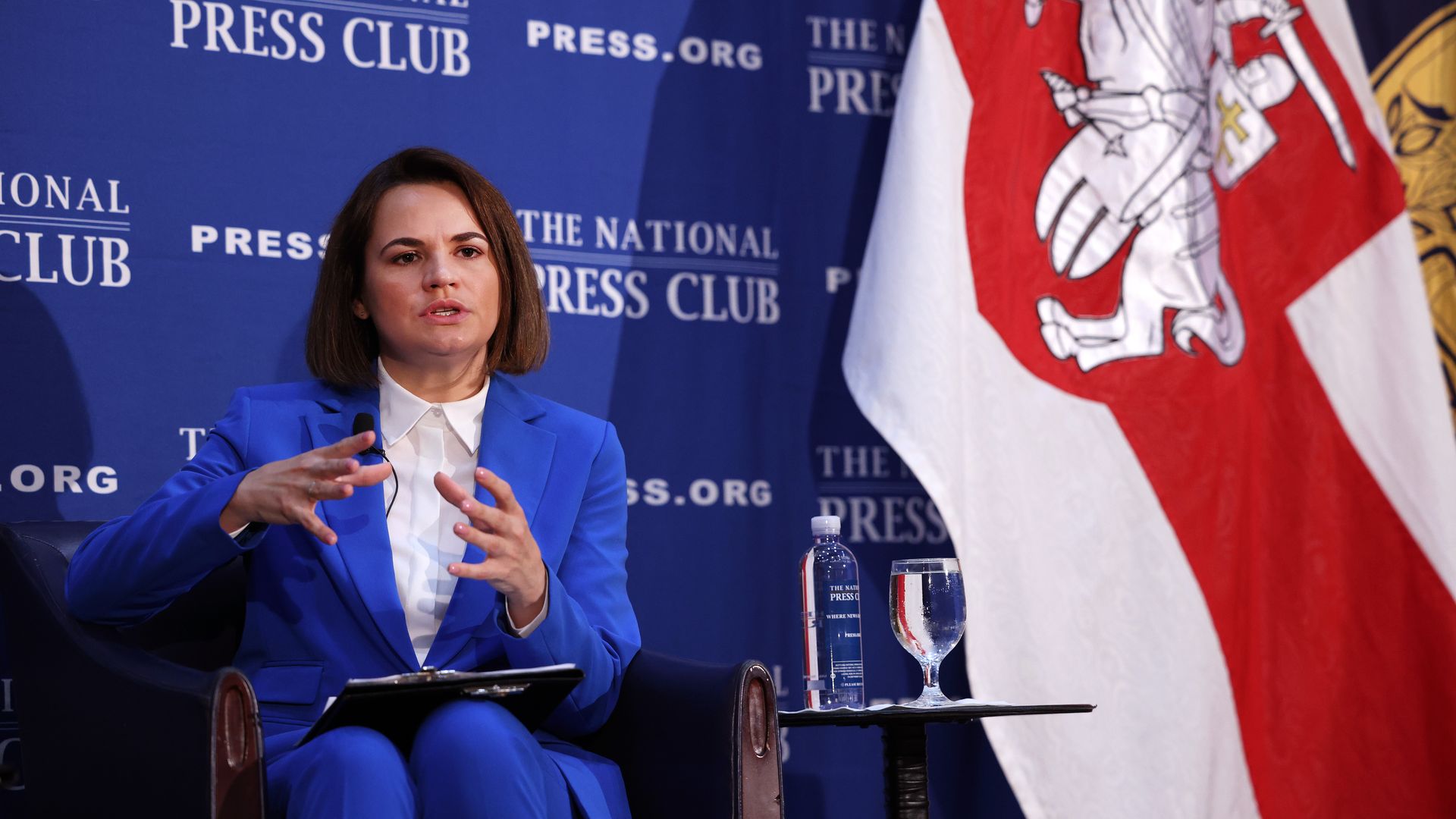 President Biden held a previously unannounced meeting with Belarusian opposition leader Sviatlana Tsikhanouskaya Tuesday.
Driving the news: Tsikhanouskaya visited Washington, D.C. last week and met with Secretary of State Antony Blinken and national security advisor Jake Sullivan but notably did not get a meeting with the president.
What they're saying: In a tweet following their meeting, Biden reiterated the U.S.' support for the "people of Belarus in their quest for democracy and universal human rights."
Tsikhanouskaya tweeted her thanks to Biden for "a powerful sign of solidarity with millions of fearless Belarusians who are peacefully fighting for their freedom."
"Today, Belarus is on the frontline of the battle between democracy and autocracy," she added.
The big picture: Tsikhanouskaya's visit to the U.S. is intended to drum up renewed support for the opposition movement and urge the Biden administration to apply new sectoral sanctions.
In an interview with Axios last week, Tsikhanouskaya called on the U.S. to be "braver" and "stronger" in standing up to Aleksander Lukashenko's regime.
Franak Viačorka, Tsikhanouskaya's senior advisor, tweeted that the meeting with Biden marked the first time that a Belarusian leader was "received on such a high level in Washington D.C."
Go deeper