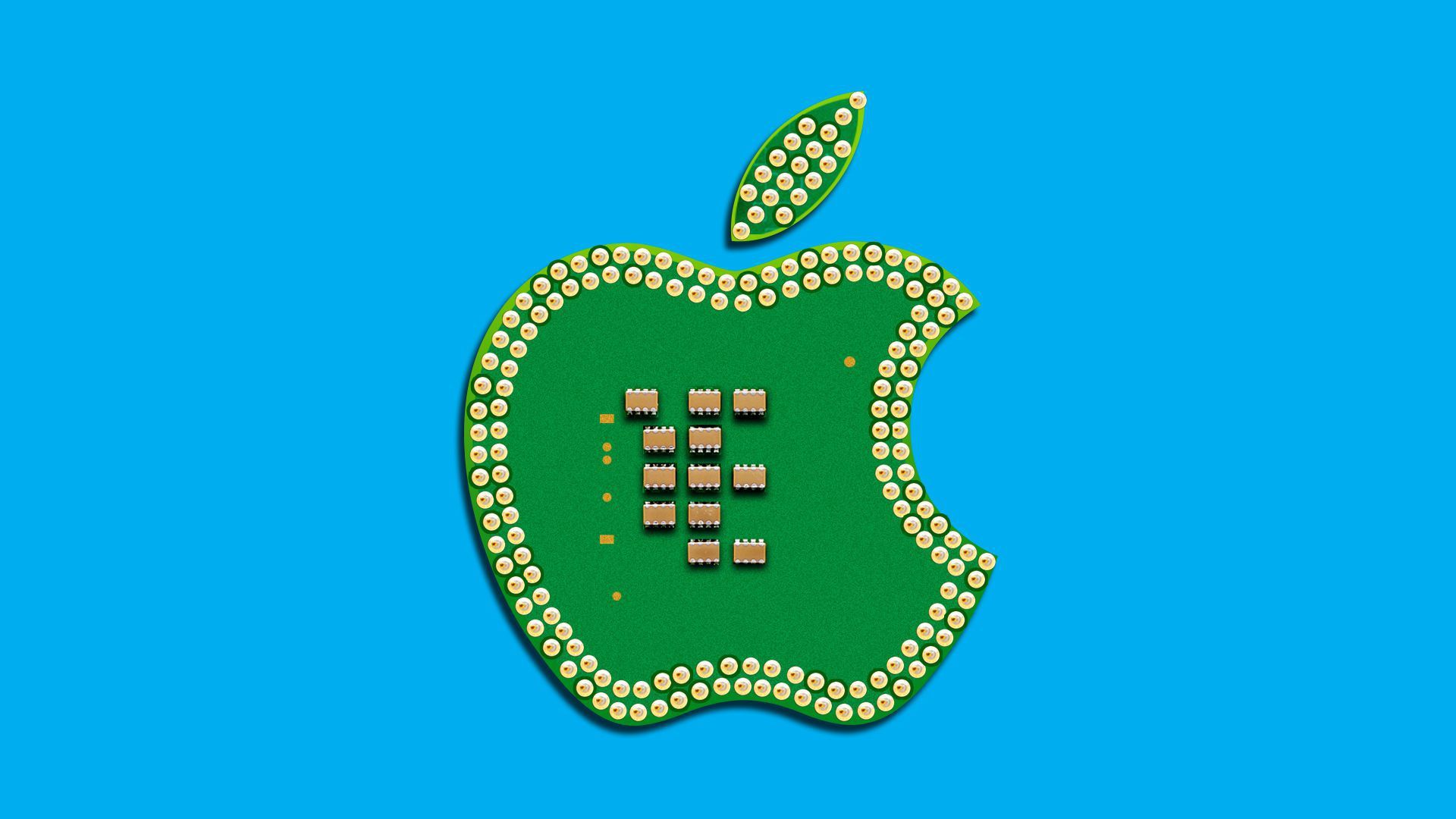 Apple reported quarterly sales and earnings that were far better than what analysts were expecting. But these numbers could've been even better if the company had access to more chips.
Why it matters: Over the past year, automakers have been the focus of the global chip shortage as these supply constraints have led to explosive prices in used cars.
But the chip shortage has also been having a material impact on other industries.
What they're saying: After the company's quarterly results were released on Tuesday, Apple CFO Luca Maestri told CNBC how the chip shortage held back sales.
"The shortage primarily affected Mac and iPad," Cook said. "We had predicted the shortages to total $3 to $4 billion. But we were actually able to mitigate some of that."
Cook noted that the company's shortfall came in at the lower end of that initially predicted range.
Threat level: "We expect supply constraints during the September quarter to be greater than what we experienced during the June quarter," Apple CFO Luca Maestri said on a call with analysts.
"The constraints will primarily impact iPhone and iPad."
The bottom line: Shortages will continue to be a problem for businesses aiming to maximize sales and profits. But on the bright side, it also reflects potential business activity that has yet to be realized.
Editor's note: This post has been corrected to show it was Apple CFO Luca Maestri who spoke on the call with analysts (not Apple CEO Tim Cook).
Go deeper