WSJ: U.S. population may have shrunk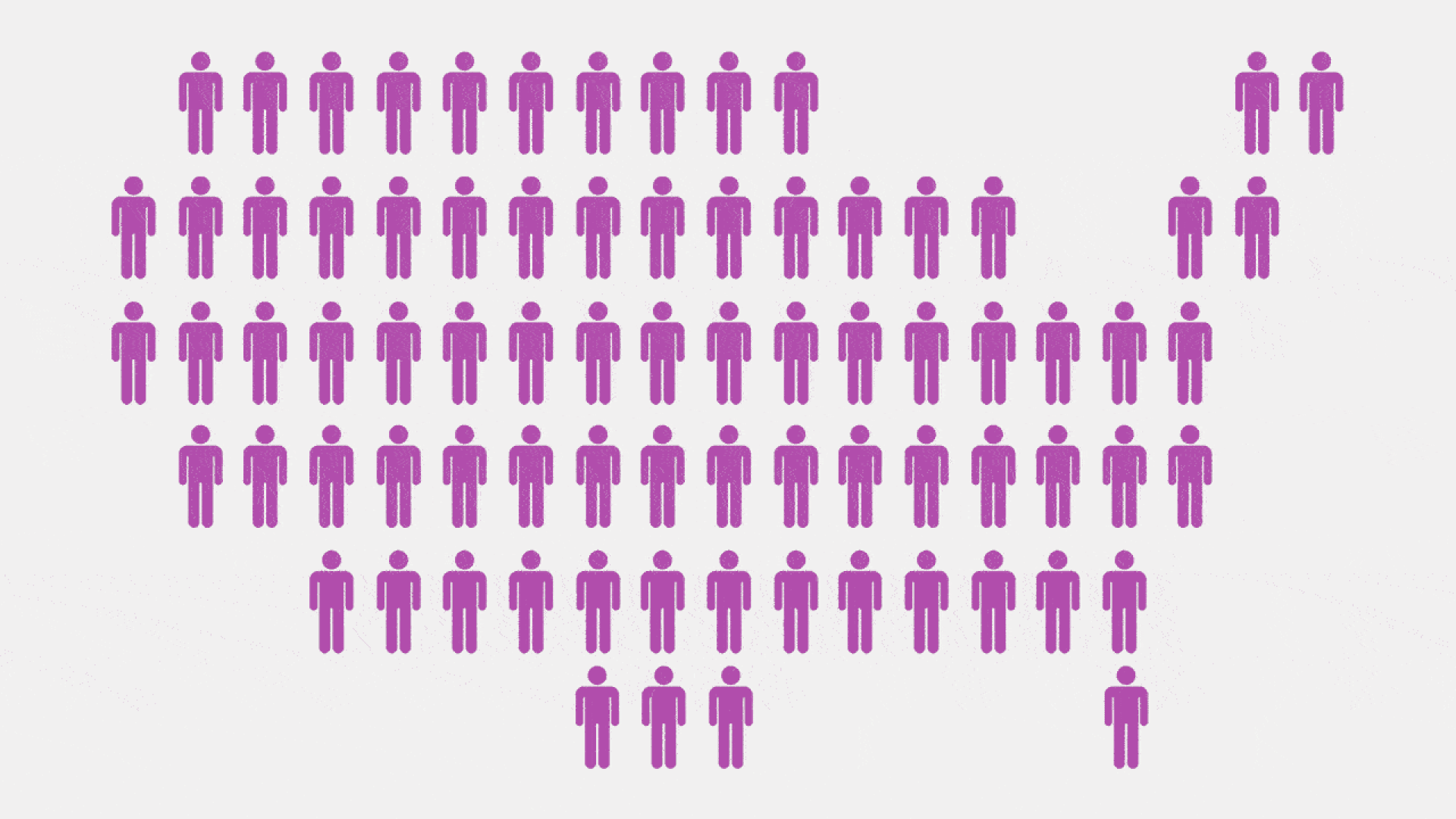 The combination of high death rates during the COVID-19 pandemic, immigration restrictions and persistently low birth rates means the U.S. population might have shrunk in 2020, according to a new piece in the Wall Street Journal.
Why it matters: Until proven otherwise, demography is destiny for countries — and stubbornly low rates of population growth will present major economic and political challenges for the U.S. if they can't be reversed.
By the numbers: In half of all U.S. states, more people died than were born in 2020, up from just five states in 2019.
Early estimates show the total U.S. population grew just 0.35% for the year ending on July 1, 2020.
Every type of U.S. county — from very rural to very urban — saw a decrease in the number of births per death in the second half of the 2010s, though the issue is most extreme in rural America.
Janet Adamy and Anthony DeBarros of the WSJ note that "some demographers cite an outside chance the population could shrink for the first time on record."
Between the lines: Deaths from COVID-19 have thankfully fallen significantly in 2021, and in past economic crashes, drops in birth rates have generally reversed when the economy recovers.
Yes, but: After birth rates peaked in 2007, they never fully rebounded following the Great Recession, and it now stands at 1.6 children per woman — well below the 2.1 needed for a population to replace itself.
Context: Historically, nearly half of U.S. economic growth has been driven by the expansion of the working-age population, which recent federal budget projections suggest will hover barely above zero for years to come, down from 2.5% in the mid-1970s.
What to watch: An improving economy, new financial aid for families and the huge bubble of thirty-something millennials means that fertility drops could be reversed somewhat in the years to come, in addition to the effect of relaxed restrictions on immigration.
But the decline in fertility is a global phenomenon and one that has persisted even in countries with more general aid for families than the U.S.
Go deeper